70 GS

I purchased this from the original owner 2 years ago in the SF bay area. Has
all the documentation from new including all the registration forms.. orig
Black CA plates. The car has buckets,, console, auto and A/C. The car was in
great shape except for the tyipical rust in rear qtrs and around the vinyl
top trim. I found 2 build sheets under the back seat. Motor was rebuilt in the mid 90's and unfortunately they decked the engine so numbers are gone. But I have the reciept from the
shop and called them. They said it was rebuilt not replaced. the trans had
the BA tag on it and the rearend has the GS stamp pegleg rearend.
---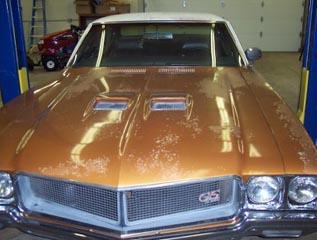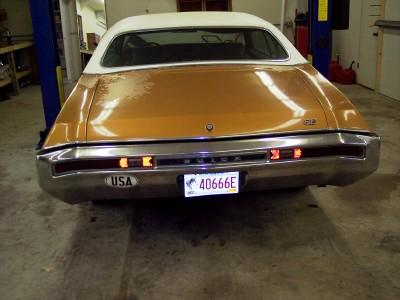 This pic shows the terrible Macco paint job that the car got sometime in the
mid 90's. It all comes off!
---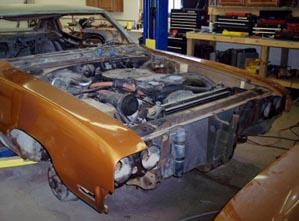 And the process of disassmbly begins. As you can see the engine compartment
has never had anything done to it!

---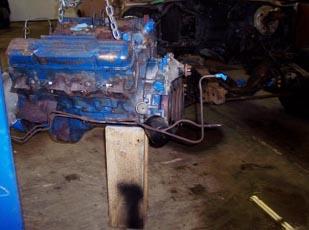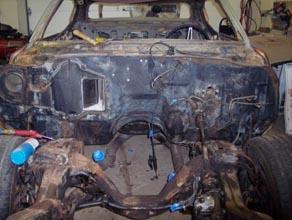 ---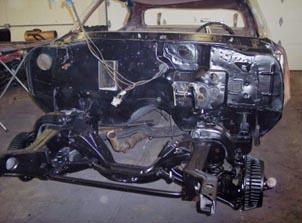 Firewall repainted along with frame!
---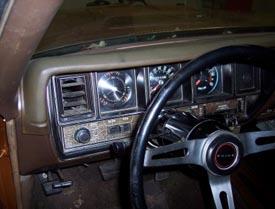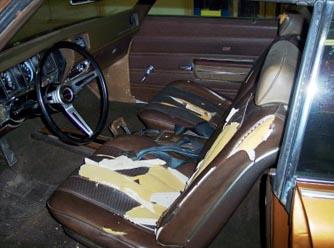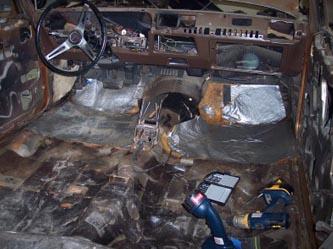 The interior was all there, but it had seen better days!
This will need some work!!
This is where a CA car really pays off.. Floor boards were perfect!
---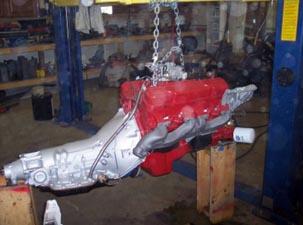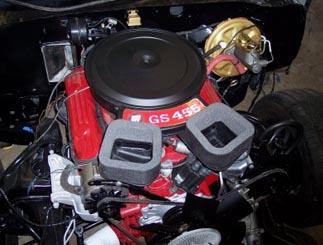 I was afraid I would never get back to this point!
---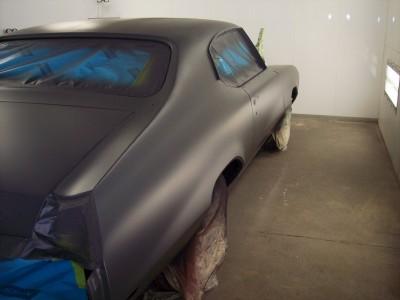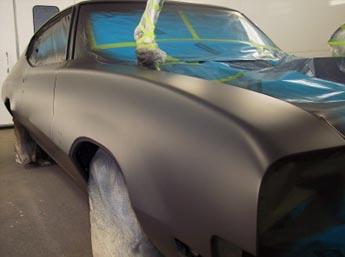 Now we are getting somewhere!
Took alot of blocking to get it this smooth... WOW!
---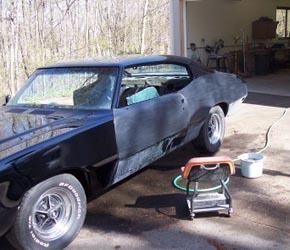 Now the wet sanding begins!!

---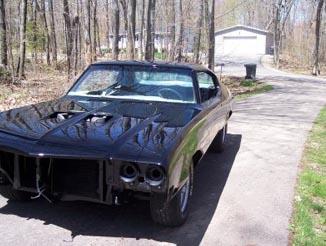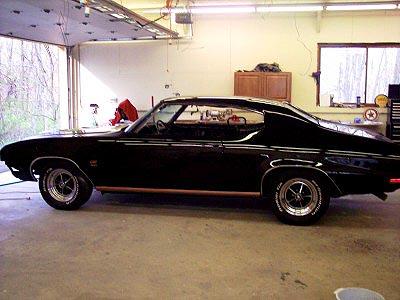 And the GS comes home from the paint shop!
A lot of work to get to this point!
---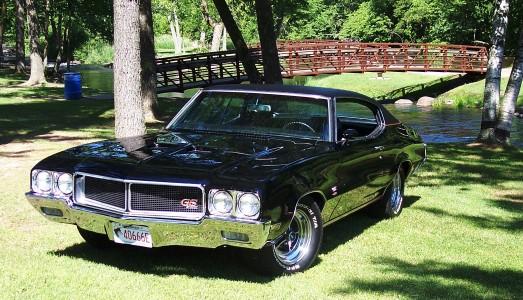 Wow.. all the work paid off. This is one Stunning GS455
---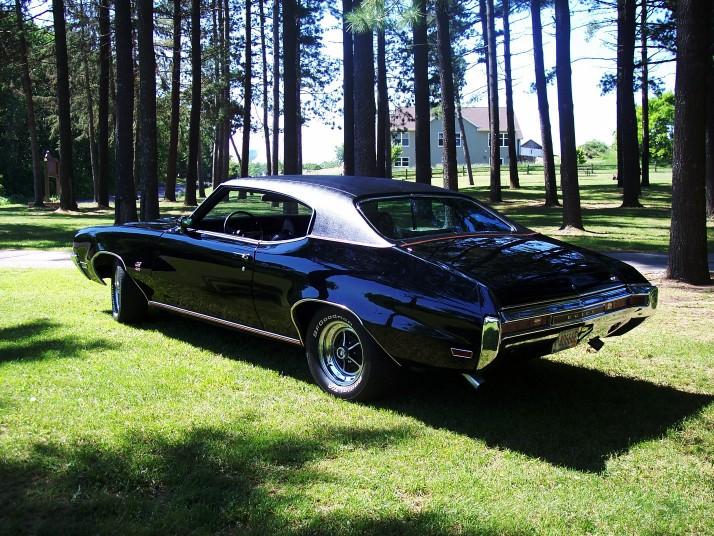 Look at that SHINE!
---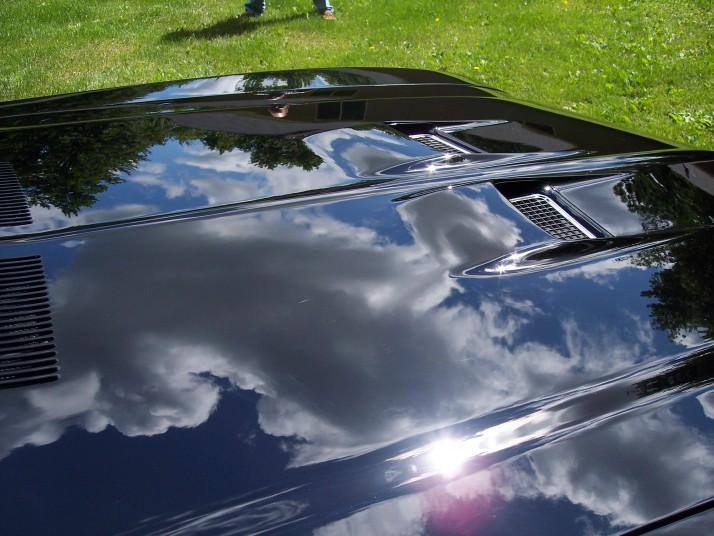 Lots and Lots of wet sanding and polishing!!
---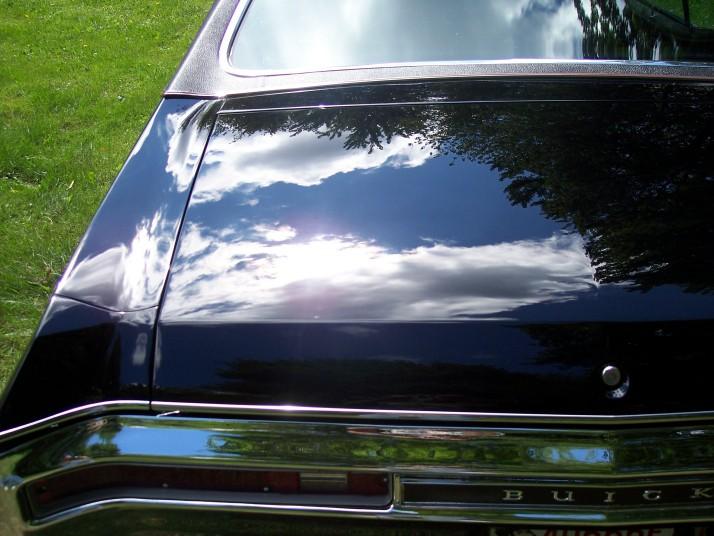 Getting black paint to look like this .. @#%$@##@.. Well it REALLY takes
time!
---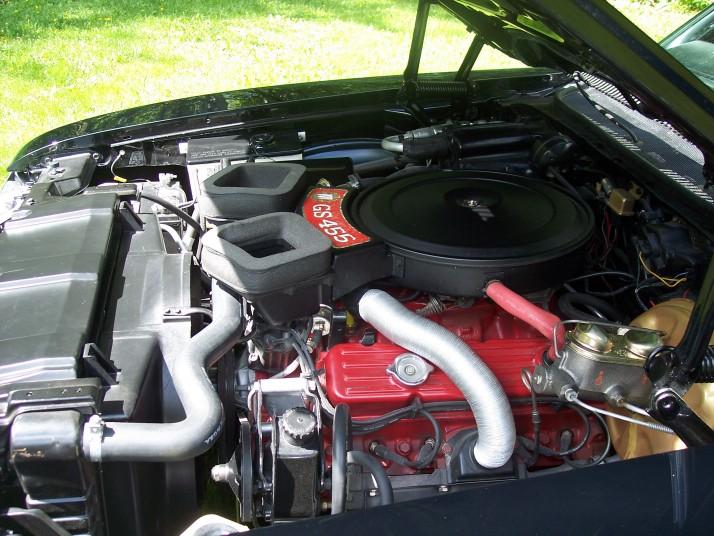 What a difference from when I started!!
---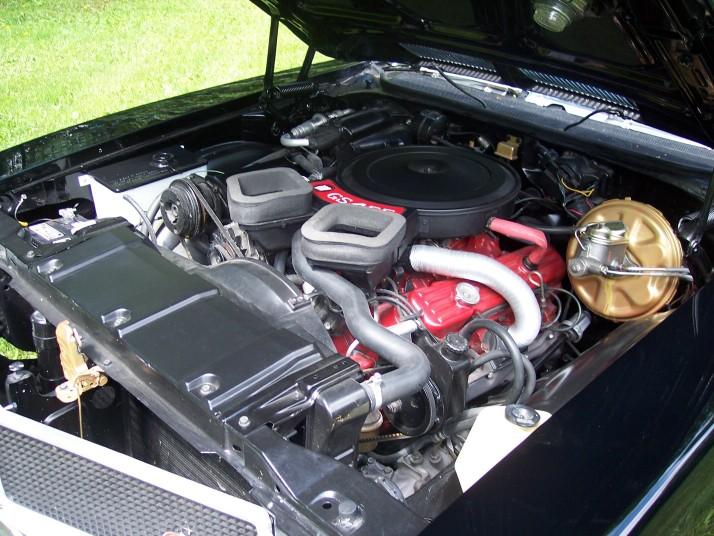 Lots of work under this hood.. Trust Me!
---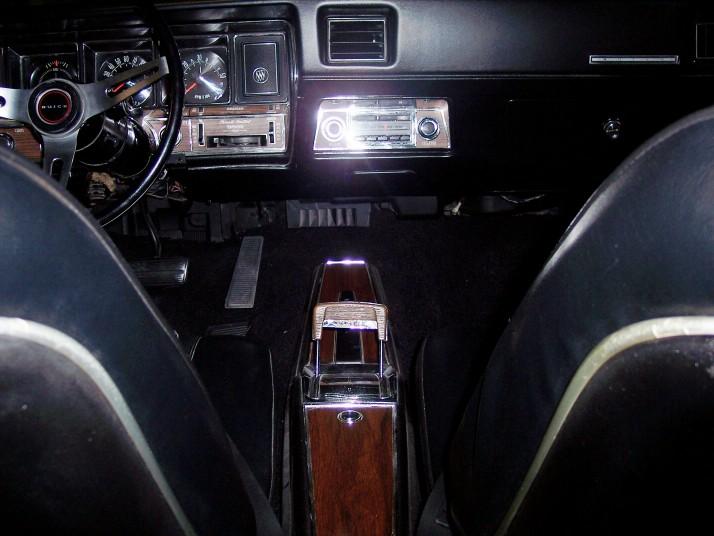 Converting from a saddle interior to black means all the metal surfaces had
to be prepared and painted the correct gloss.

---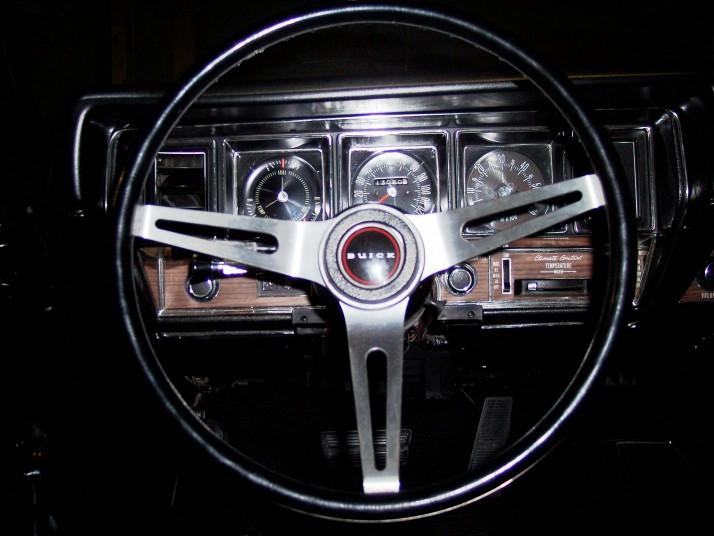 All the bexels are re-plated.. new pointed lenses and woodgrain inserts make
the dash come ALIVE!
---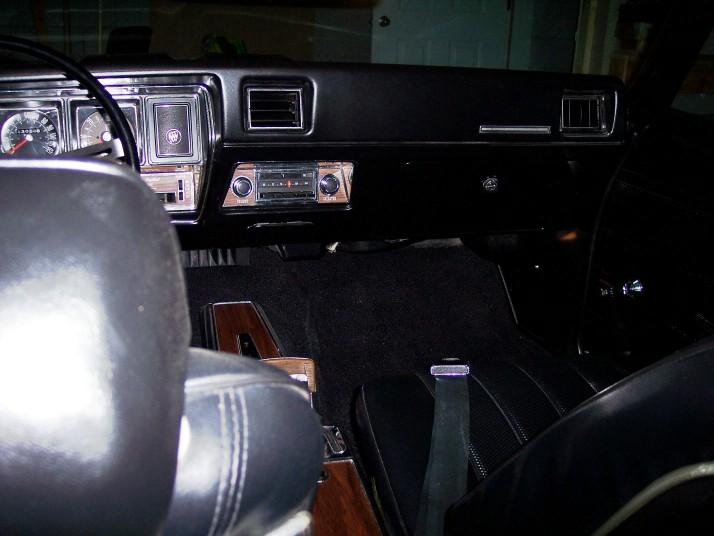 I LOVE SEM vinyl dyes!
---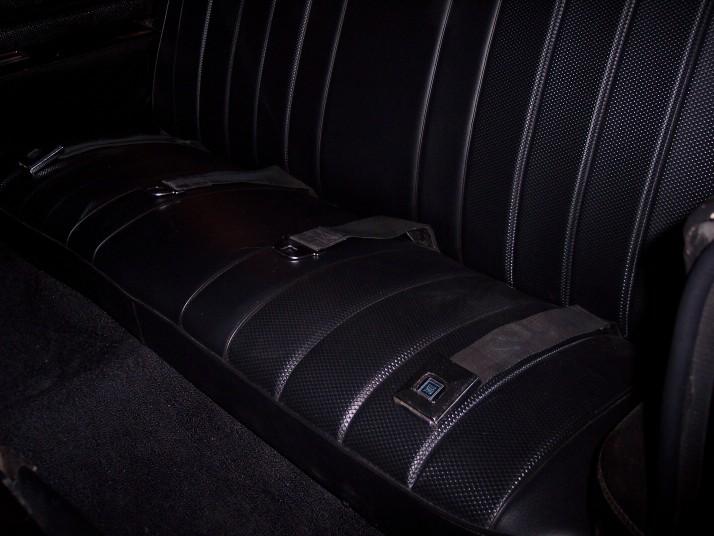 I would like to say a special thanks to George for all his help in this
restoration.. and to all the people in the Buick Group.. Thanks!
---