71 Skylark

Steve Craig's car is originally from Texas.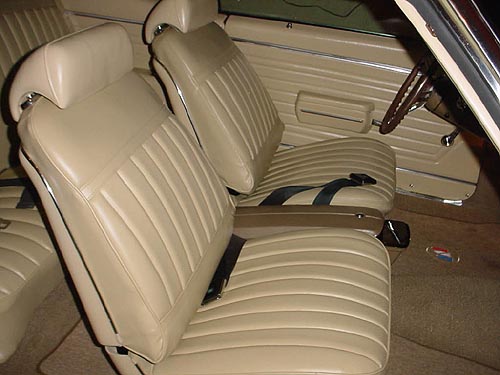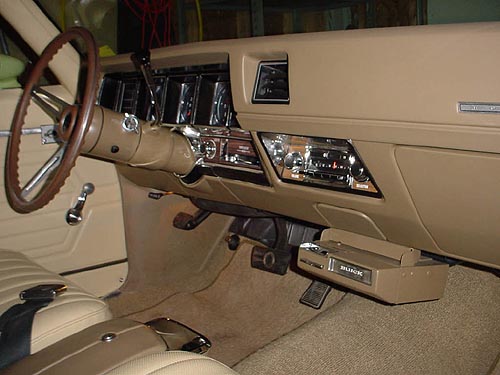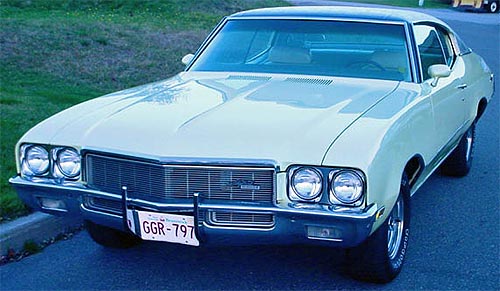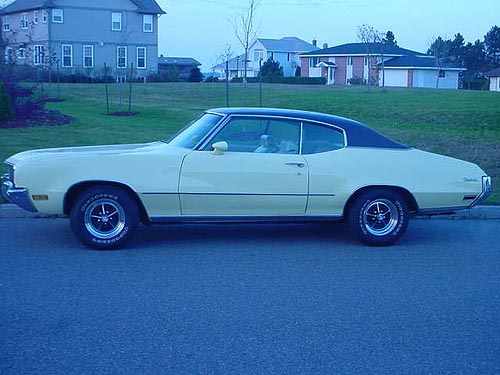 Car is still a numbers 350 Skylark, leaning a bit towards a Custom with all the options/accessories I've been able to find.Original sheet metal everywhere. Interior alone includes rechromed dash, NOS dash switches,AM/FM & 8-track, Sandalwood sport wheel ( to be installed shortly), buckets, shorty console, remote trunk opener,clock, guages,carpet, it's endless. Exterior received NOS bumper guards front & back, '71 style wheel centres, Custom rocker mouldings front & rear, unpainted hood nose trim(just to be a little different), power disc brakes. Trunk & quarter extension trim , as well as the upper peak mouldings to be installed shortly.

I bought a NOS Custom fender grille for one side. Still on the fence about looking for the other. Might make the car look too " busy".

This Spring engine comes out for a complete detail job. Will not break it open save for a correct 71 4V intake. Working too well now to start tinkering.