Power Seat Differences
by George Nenadovich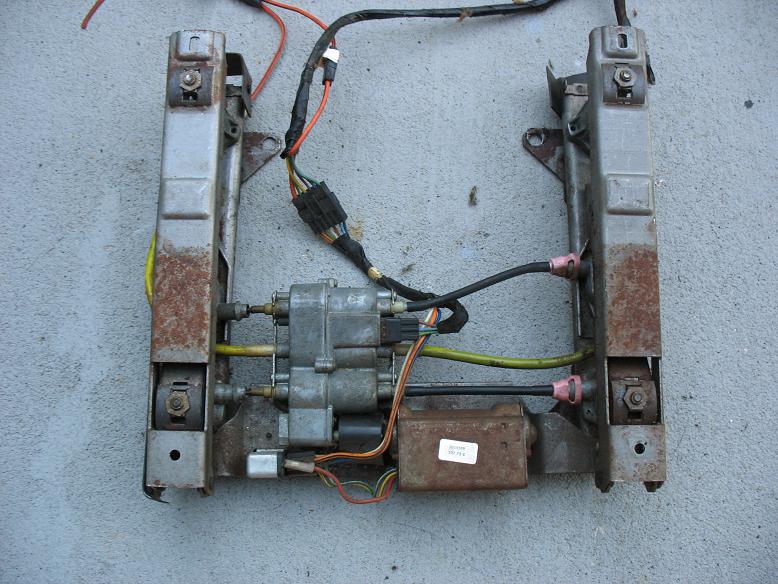 Picture shows a power seat from a 73 Olds 98 2dr with split front bench seat. Notice there are 6 cables connected to the transmission. This is a 6 way power seat.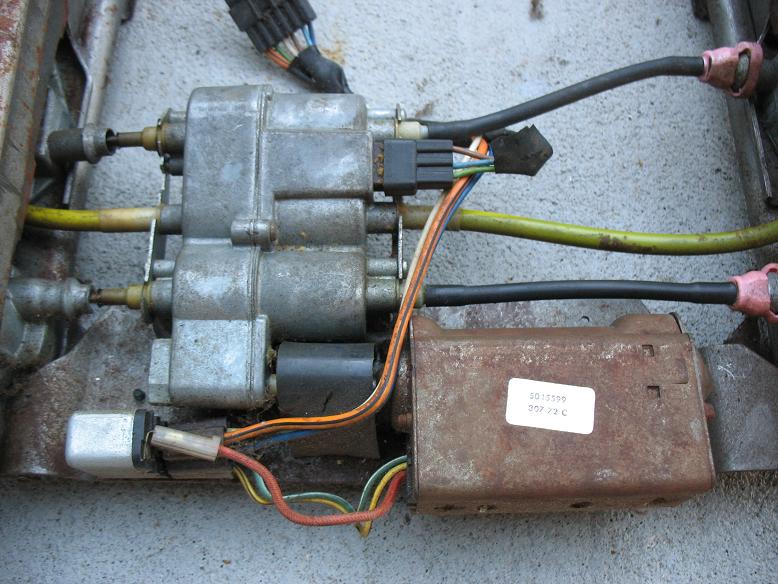 Close up showing the motor with a "direct-drive" connection to the transmission/solenoid case.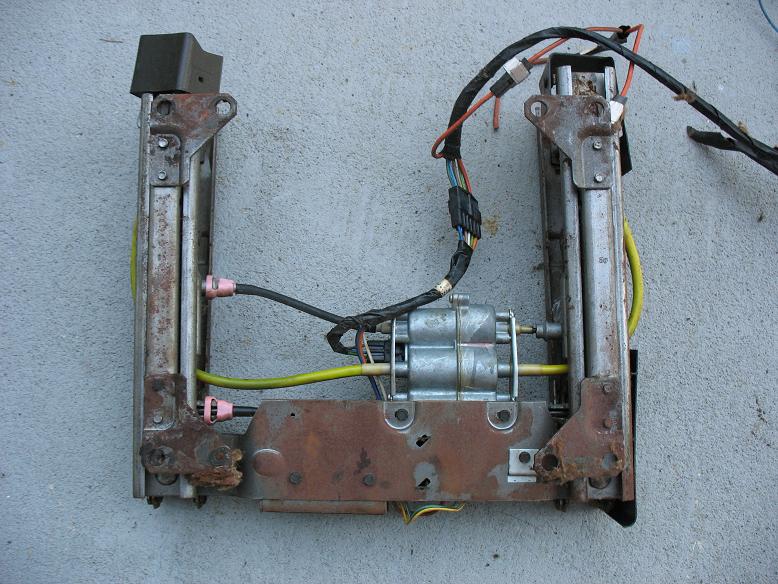 Bottom side of same p.seat mechanism....notice floor mounting pedestals/feet.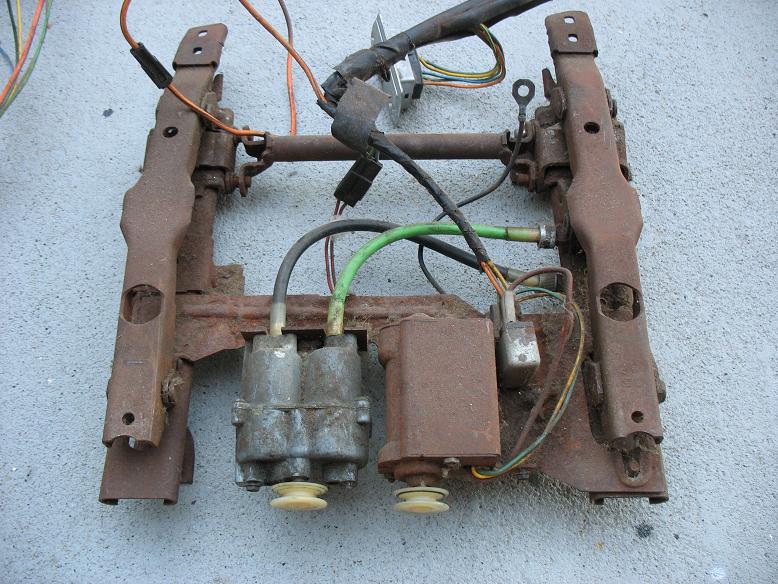 Here is an original 68-72 GM A-body power bucket seat mechanism. Notice transmission is only has 2 cables and there is not direct drive connection. Motor drives the transmission pulley by a large "o-ring/belt" Common for the belt the belt to be broken/cracked or missing. Visit any vacuum cleaner supply/service store and get a new belt for about $1-2.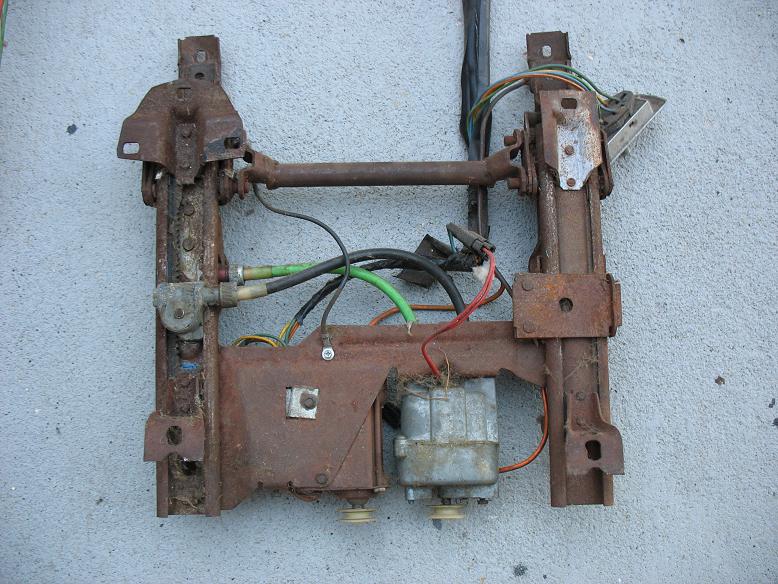 Same seat mechanism shown upside down. Notice pedestals/feet. When converting a bucket seat car to a power bucket seat car....you must change the floor brackets since the mounting points are 13.5" for a p.seat and 15" for a manual seat.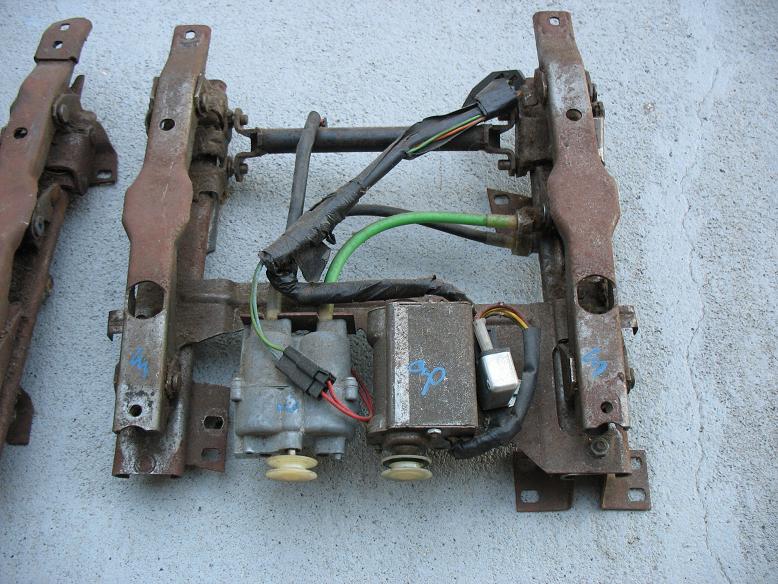 Here is a power seat mechanism from a 73 Buick Regal....notice mechanism is almost identical to the 68-72 p.seat mechanism.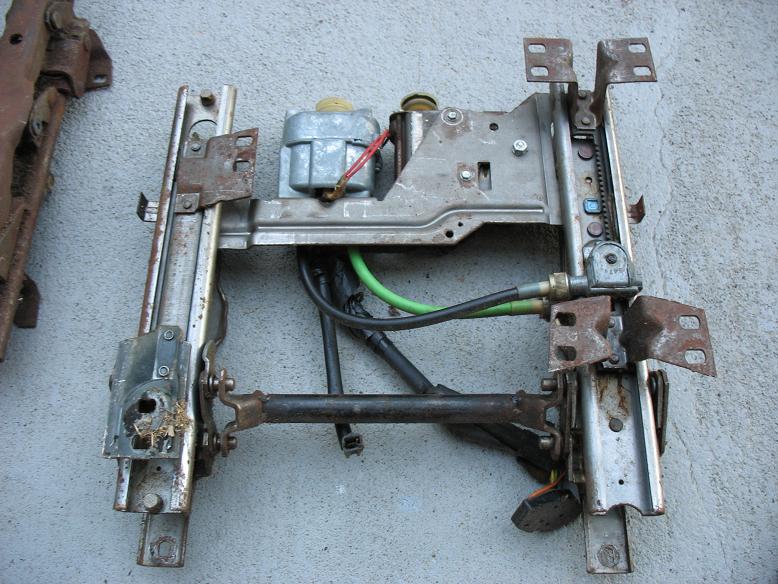 Notice mounting pedestal differences.
Side-by-side comparison of the 68-72 p.seat on the left with the 73-77 p.seat on the right. Basically the exact same mechanism except for the pedestals. It may be possible to make or adapt the seat pedestals so the later version, 73-77, will work in the 68-72 models.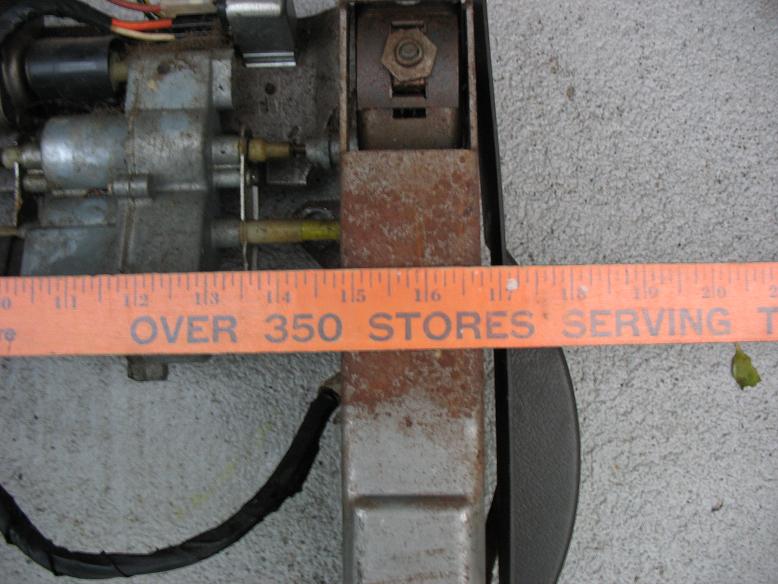 Here is the 6 way from the 73 Olds 98.....seat is 2" wider than the 68-77 A-body versions....do not think it would be possible to adapt this seat mechanism to the fit the earlier seats.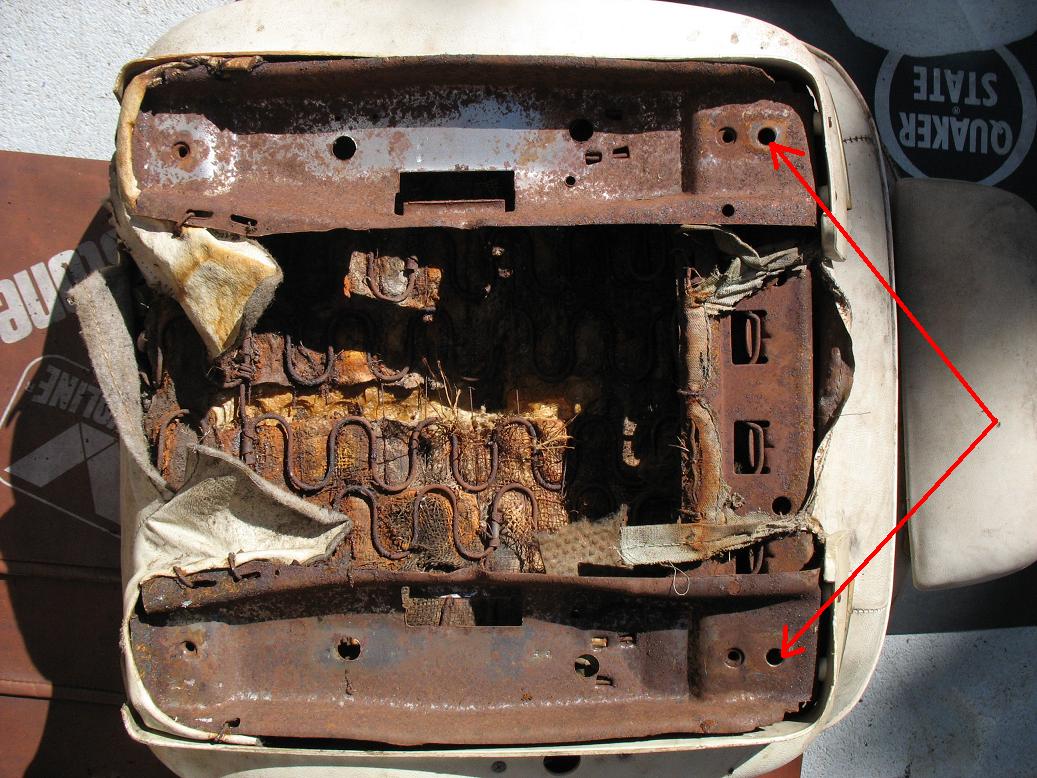 Read arrows indicate the front mounting position for the power seat mechanism.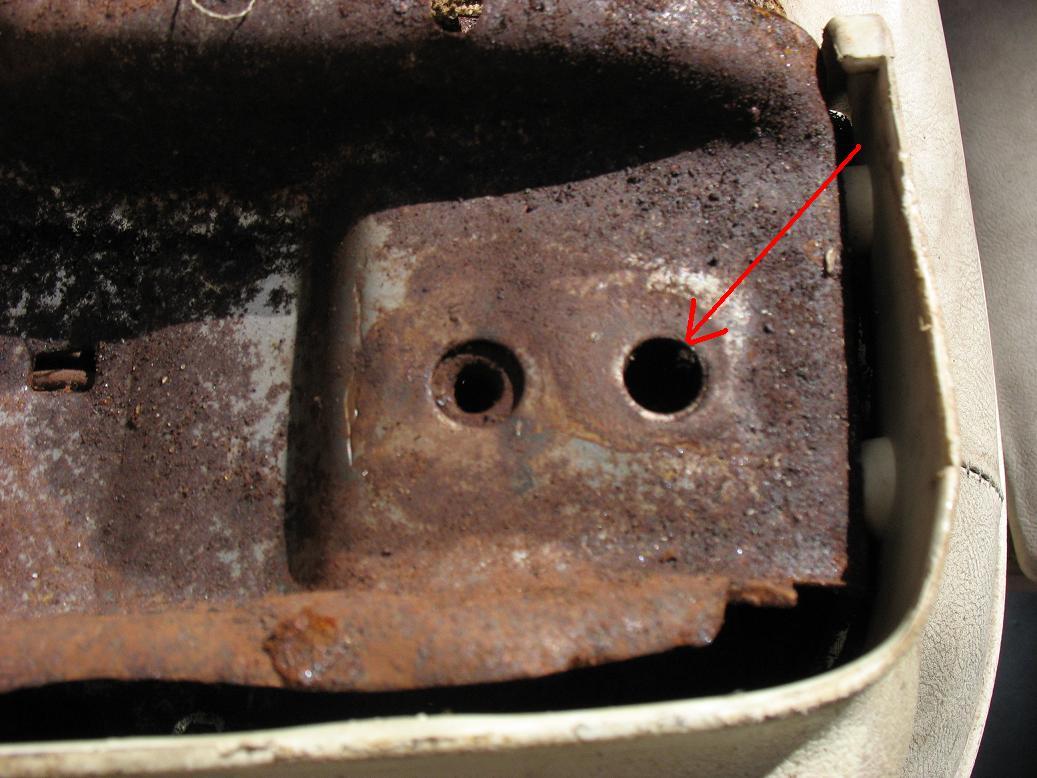 Front hole is just a hole(red arrow)......the second hole to the left has a welded nut for manual pedestals.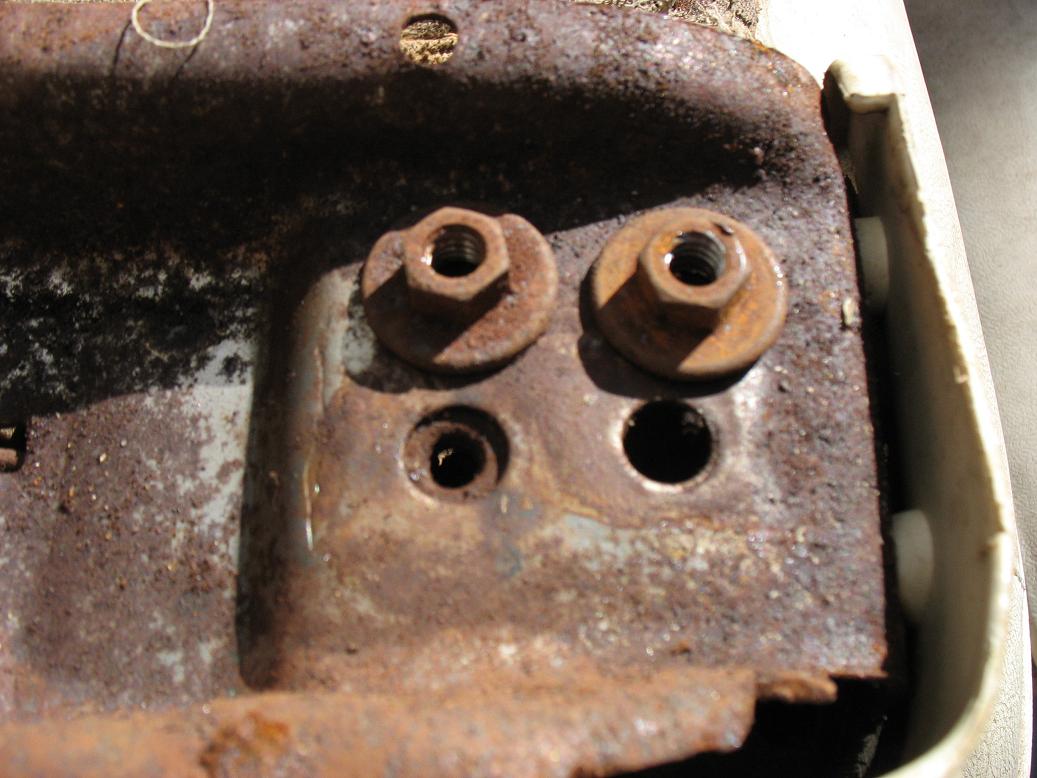 These are the special washer-nuts that mount on the backside of the front holes.