GSX Prototype
by George Nenadovich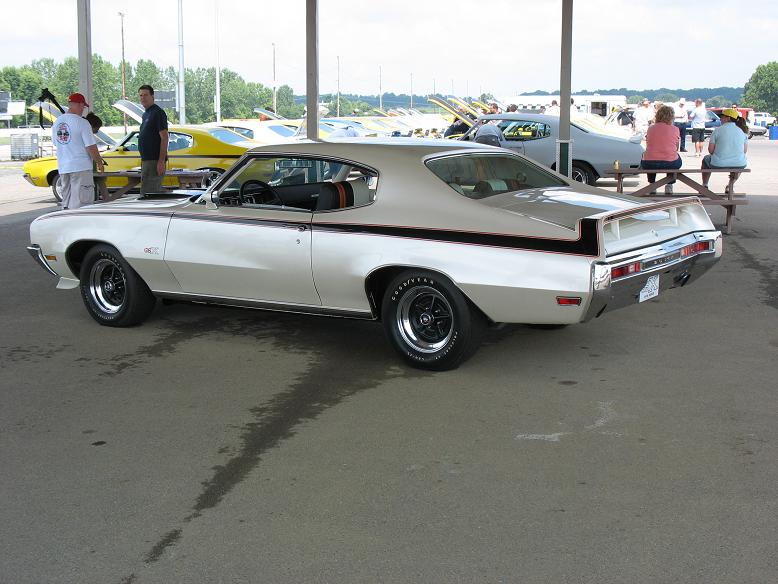 Prototype owned by Brad Conley.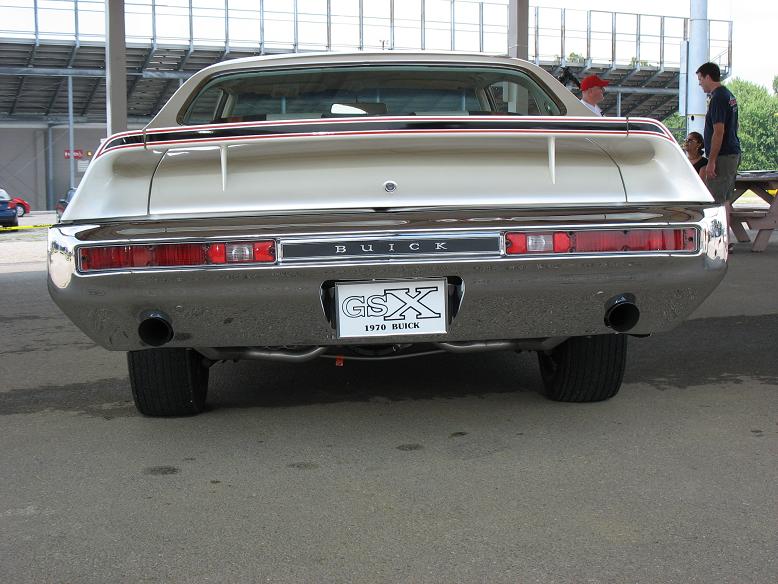 Production GSX front spoilers were black not white as the prototype.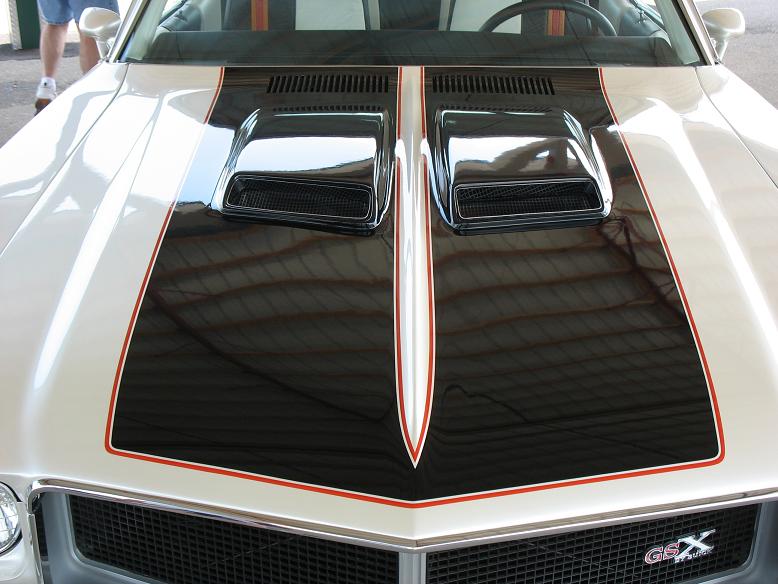 Prototype hood scoops are larger than production versions. Hood stripes stop before the hood lip trim.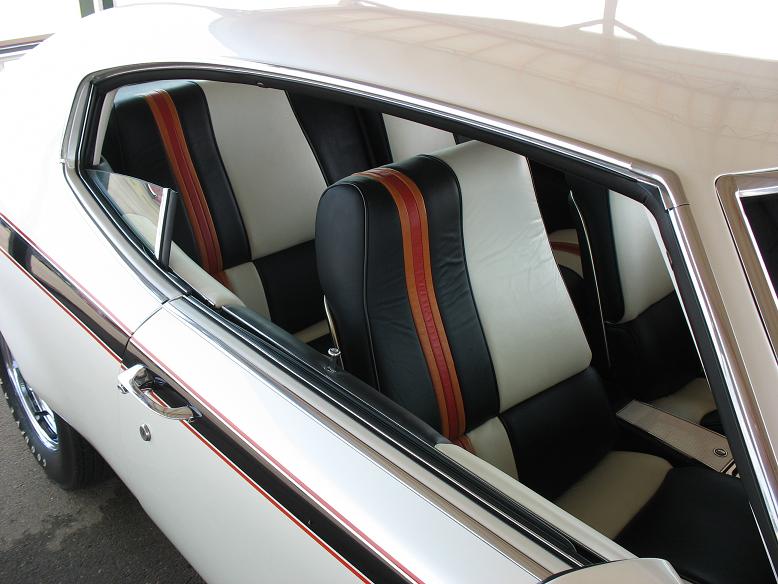 Unique high-back bucket seats with custom covers.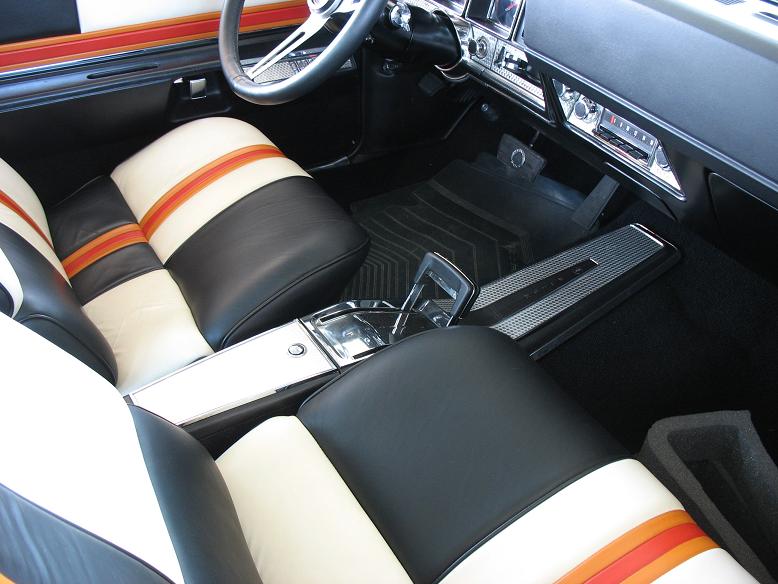 Abundant use of machined turned metal appliques.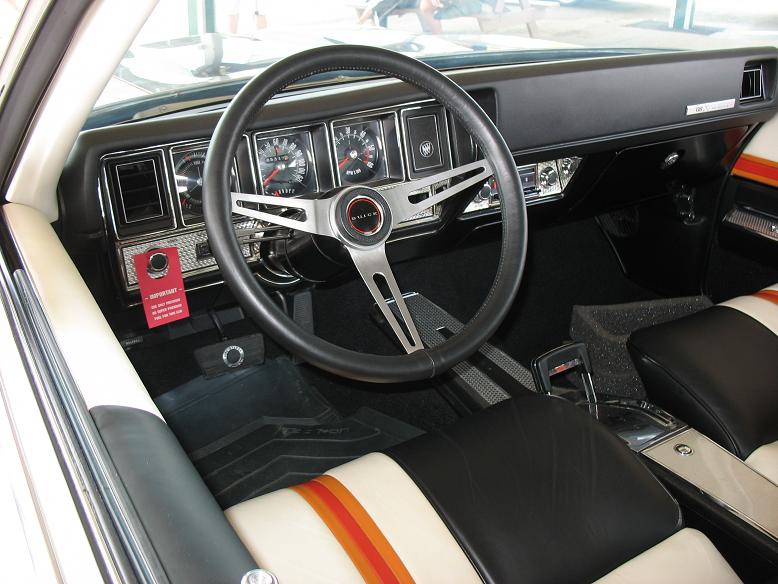 Door armrests are similar to Riviera versions.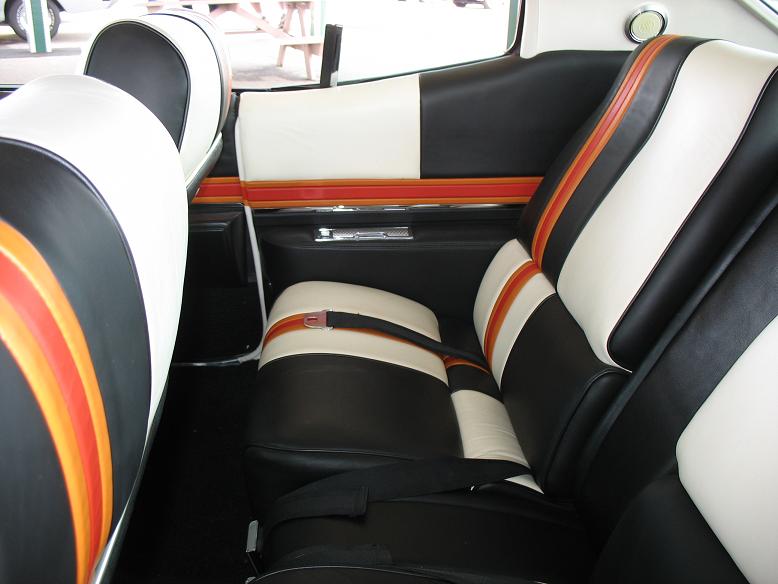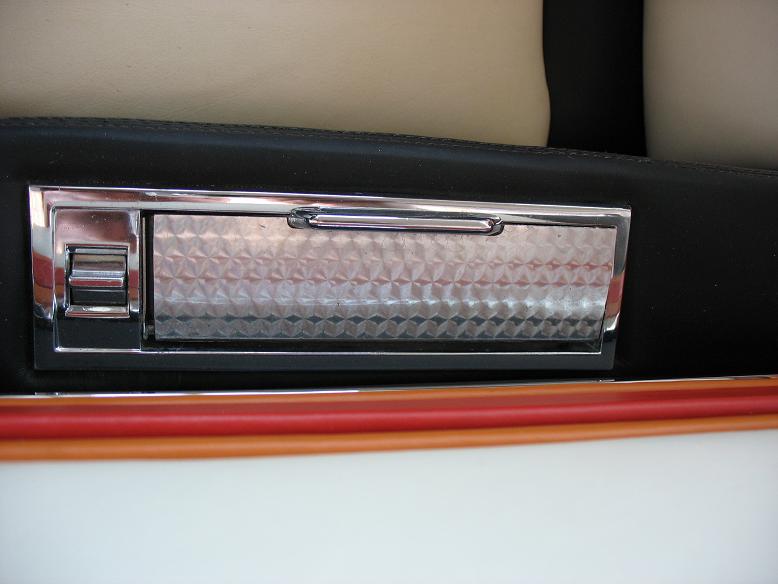 Rear armrests ashtrays with machined turned applique.
Front armrest with similar treatment. Same form as a Riviera.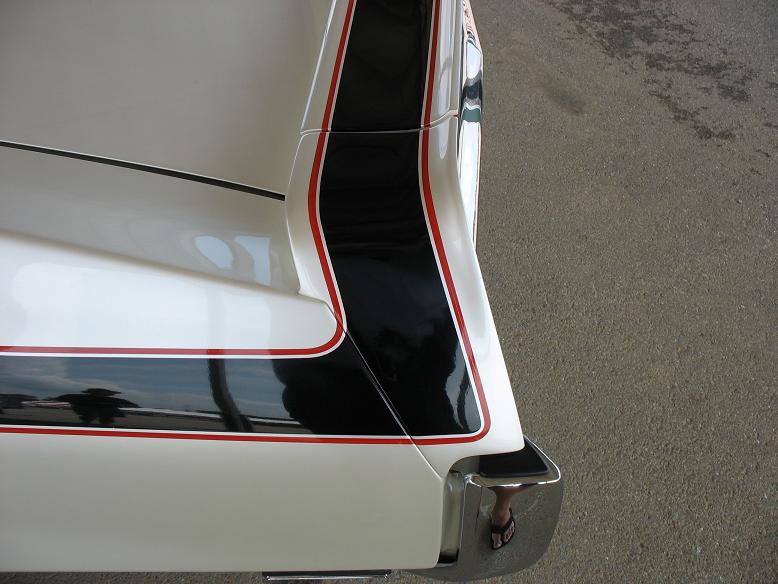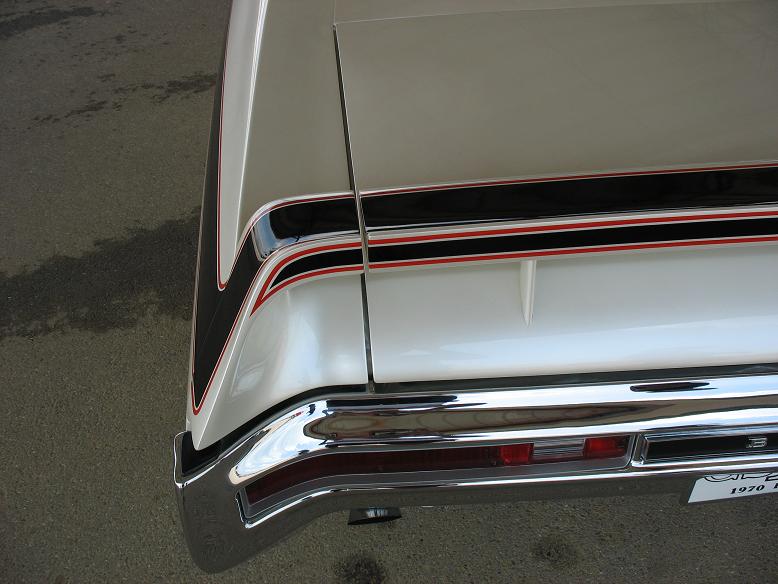 Rear spoiler ends molded to rear quarter extensions.....production version was a continuous 1 piece rear spoiler.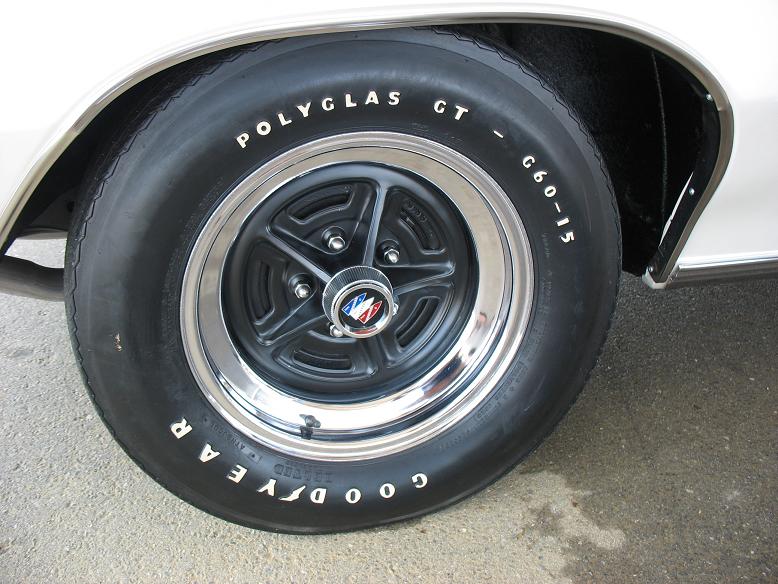 Rallye wheels with full painted centers...production versions had exposed satin color ribs.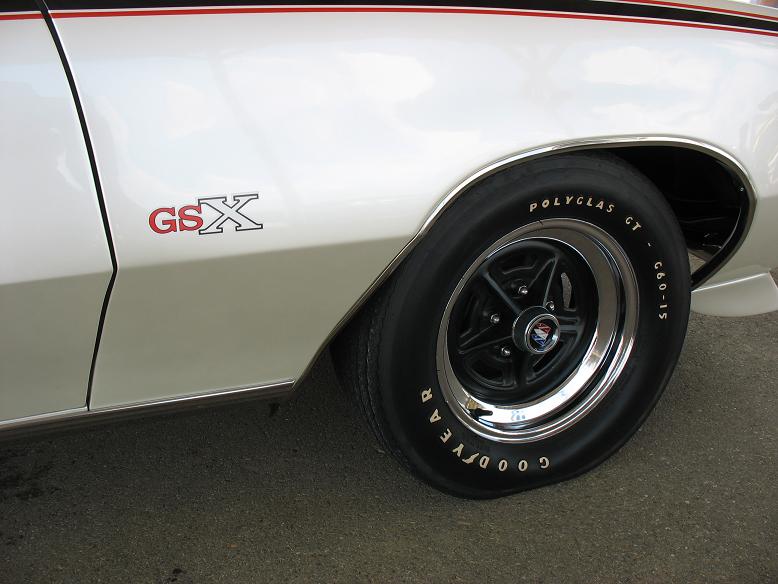 GSX decal on front fender, production versions were on rear quarters.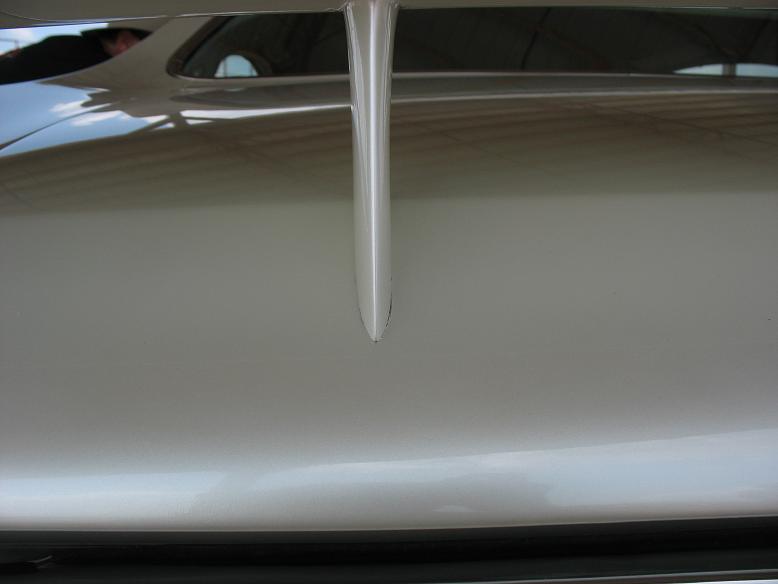 Thin rear spoiler pedestals....production versions were thicker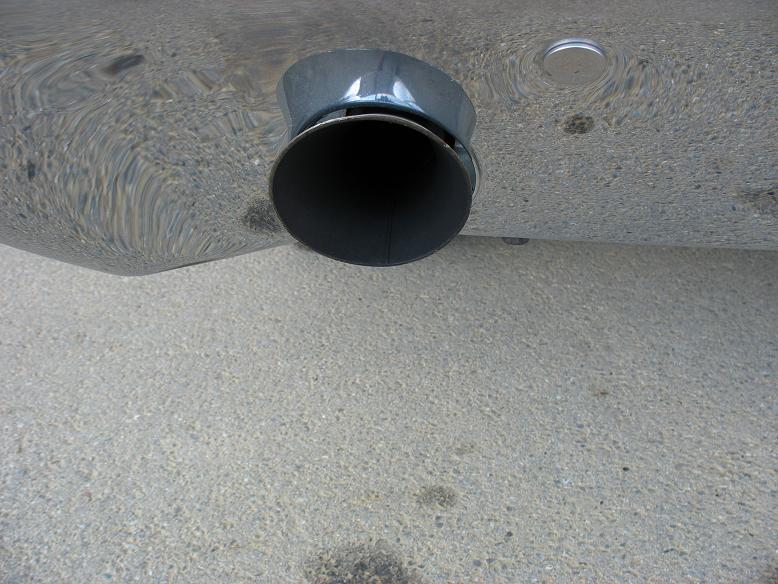 Custom rear exhaust tips.....actually 70-2 Cutlass 442 trumpet tips cut into 70 rear bumper.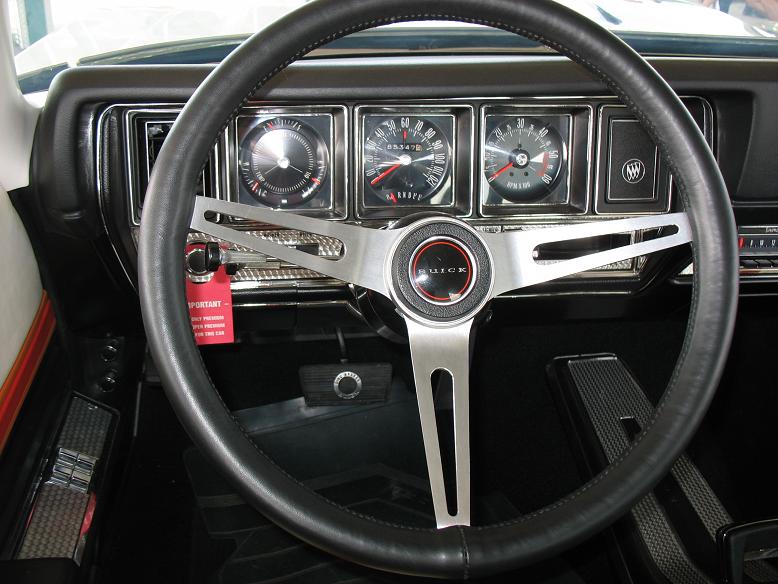 Leather wrapped steering wheel.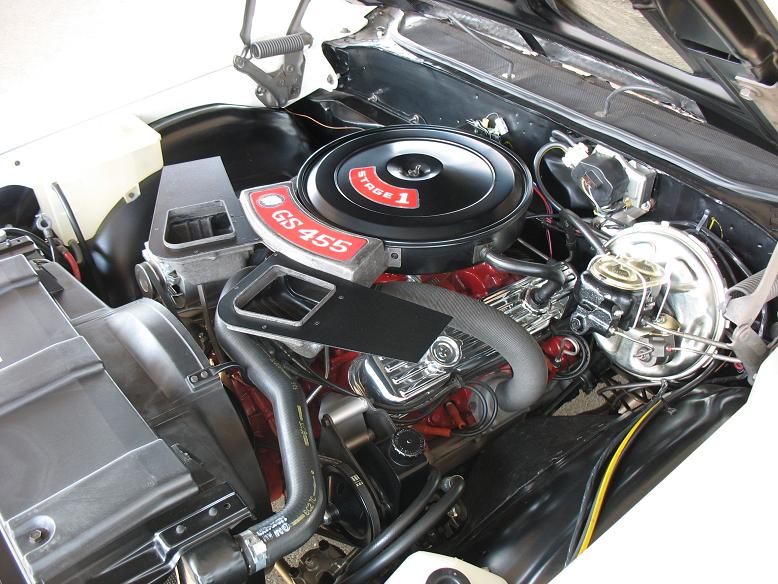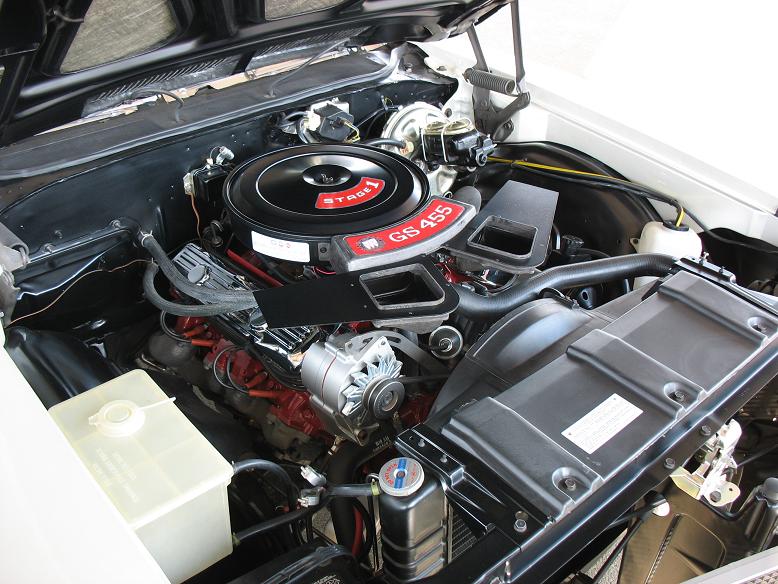 Ram-air cleaner with large intake scoops.....production versions had square scoops.