70 GS Stg1

Front end w/bumper and grill removed. Already shipped bumper out to be rechromed at Desert Dog in Chicago.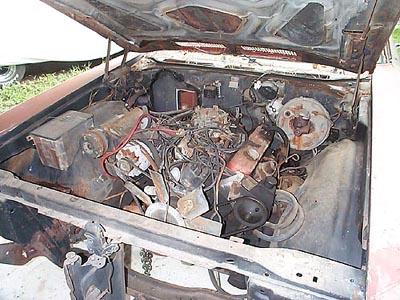 Engine compartment! What a mess! No problem will be primo!
AC box is in trunk!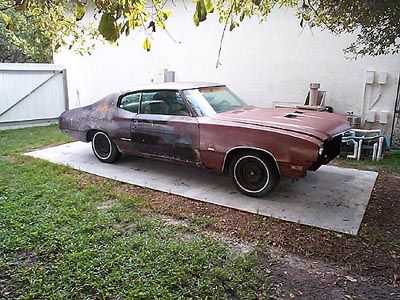 Side shot! Fender are rusted on bottom but have others for it. See pic below!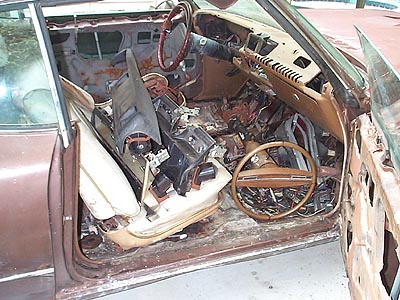 Interior shot, lots of Skylark parts! Some duplicates from a parts car I once owned. Center console and shifter are in my garage.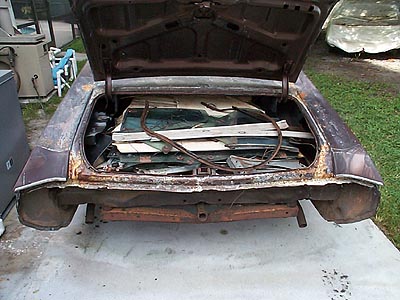 Trunk full of goodies from this car and the old parts car!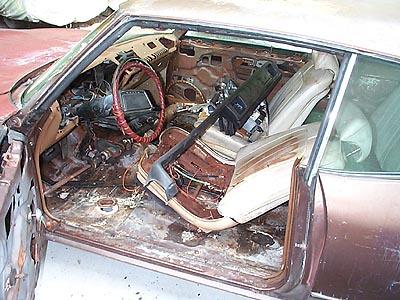 Driver's side pic. More parts, more parts, more parts! Driver's bucket seat
is power. Will restore that seat and rebuild power mechanism!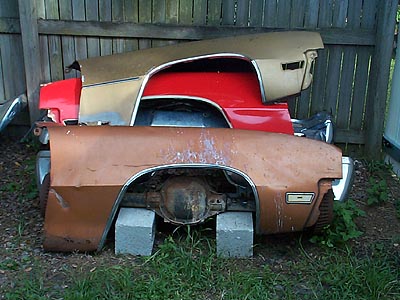 Good fenders and 8.5" rear!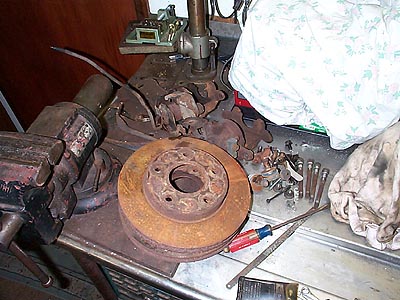 Complete 81 Seville rear disc brakes! This should be interesting!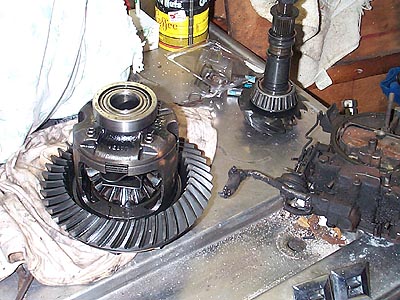 8.5" posi unit with 3.08 gears removed from a 86 Buick wagon!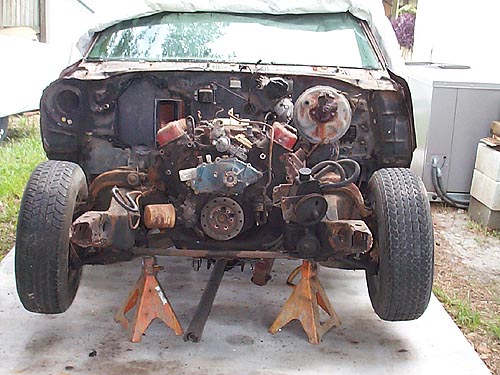 Front clip removed, now the fun begins! Engine and trans are next!
---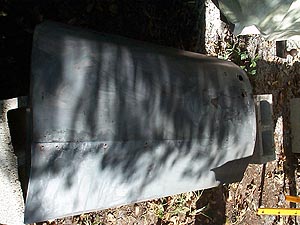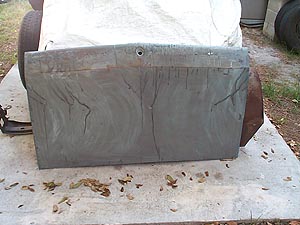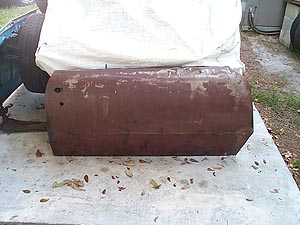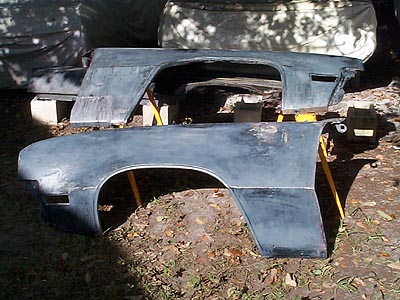 Doors, fenders and trunk lid stripped down to factory primer. All body panels are in exc cond for being 30+ years old.
---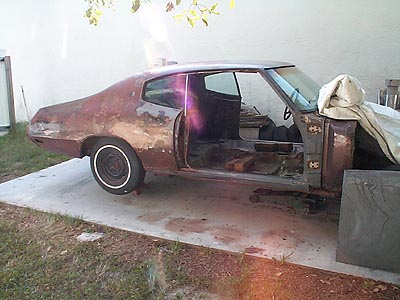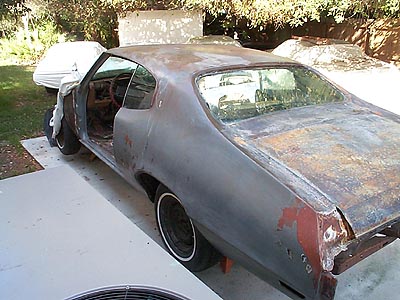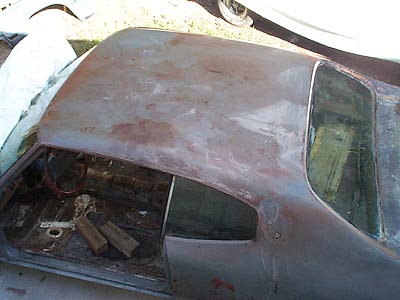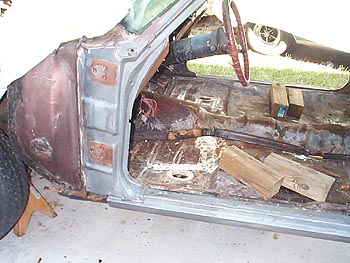 Rear clip stripped down to factory primer. Minor surface rust on roof, nothing a sander and some phosphoric acid won't solve. Door jambs are super clean. Will finish rear clip this week, 8/23. Hope to remove engine and trans on Sunday. Next week body comes off the frame so chassis can be disassembled and painted!
---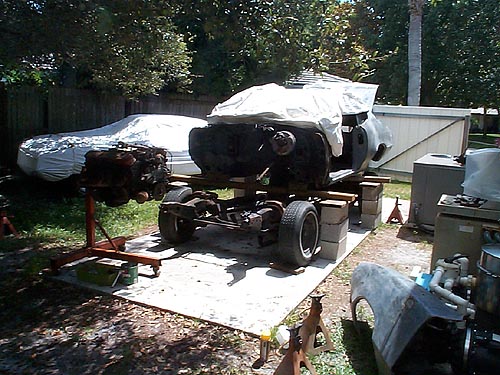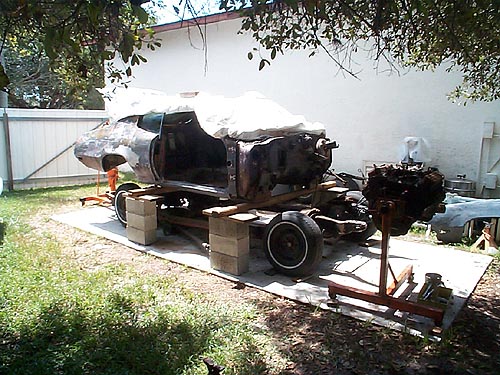 Removed engine and trans. Disassembled engine, looks very clean. Engine code SR. Body is now off the frame and will start chassis next!
---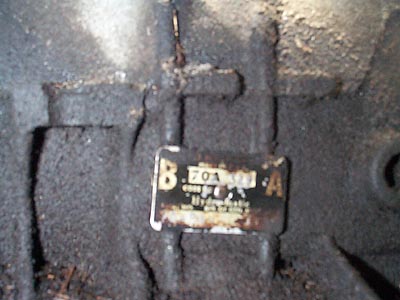 Correct BA TH400 for 70GS455!
---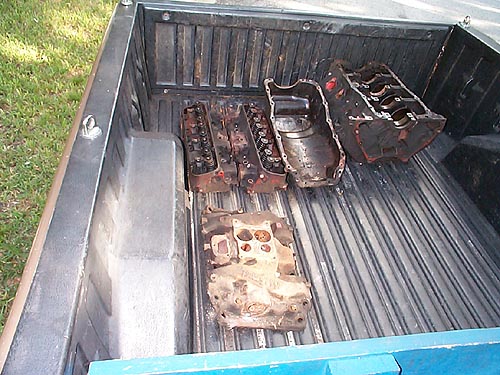 Engine now off to the machine shop
---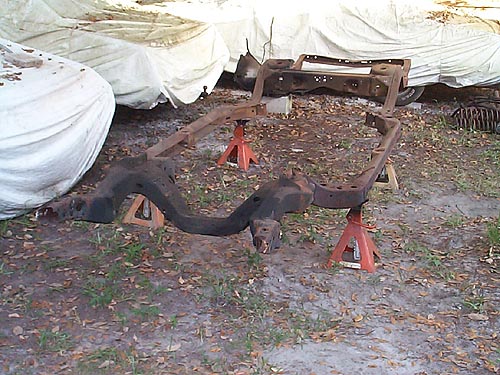 Well, disassembled as far as I can go! Now the fun part begins, time to clean, paint and install all the new parts!
---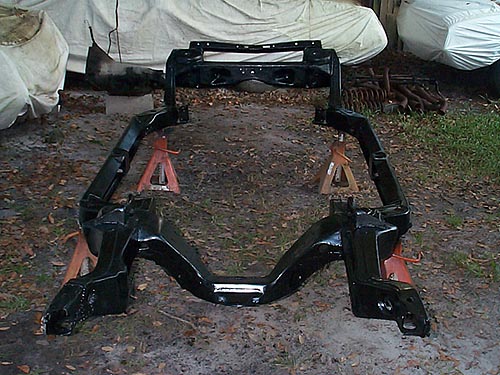 Here is the frame that has been phosphoric acid washed, wire brushed and painted!
---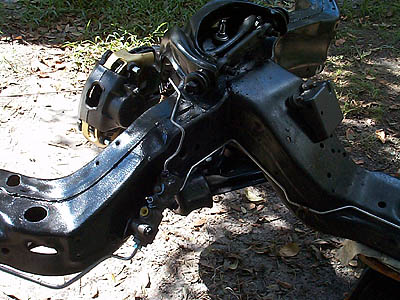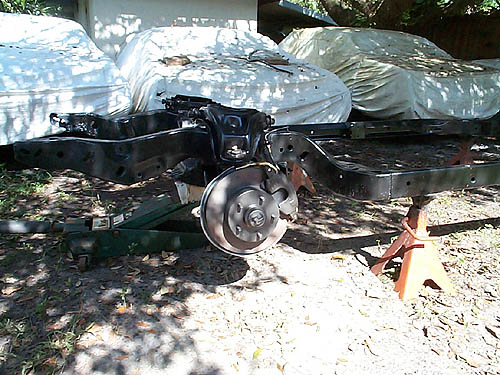 Here is the frame w/front suspension installed and all new brake lines.
---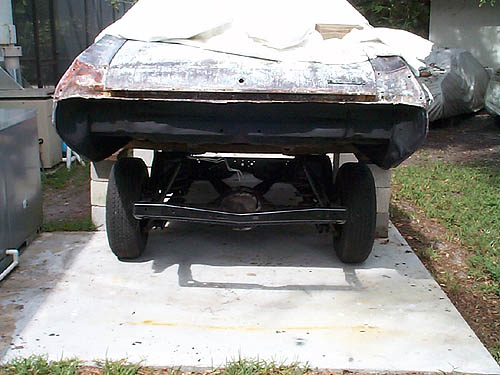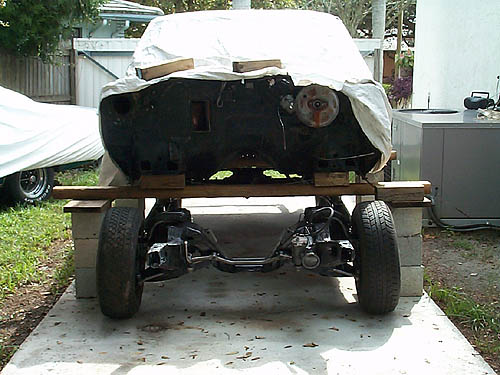 Completed chassis ready for body installation. Waiting for body bushings to arrive.
---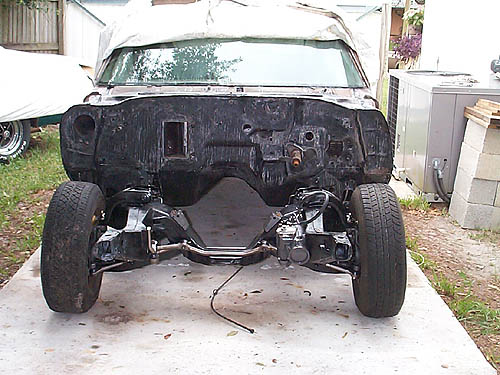 Body back on chassis, all cowl seams resealed! Will paint firewall next and start on trunk patch. Then off to the paint shop!
---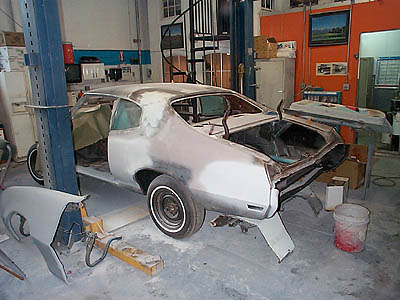 Car at the paint shop with filler in low areas and factory lead seams ground out and refinished.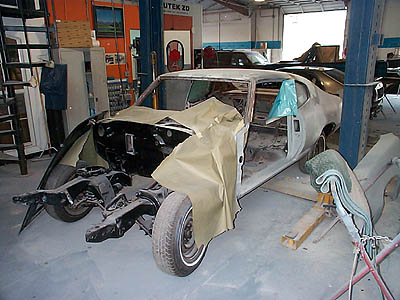 Preliminary masking of door jambs for initial painting.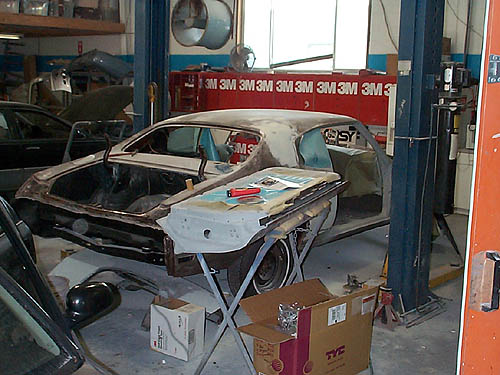 Door jambs ready for paint on the rear clip and the doors. Door on stand is also masked and should be painted in a few days.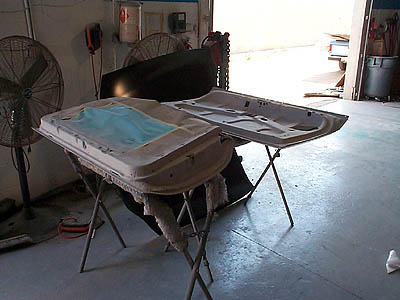 Trunk lid is also ready for painting!
---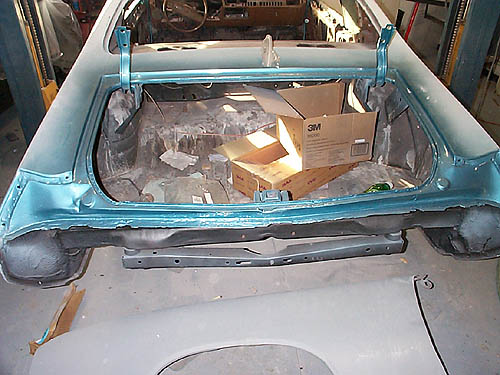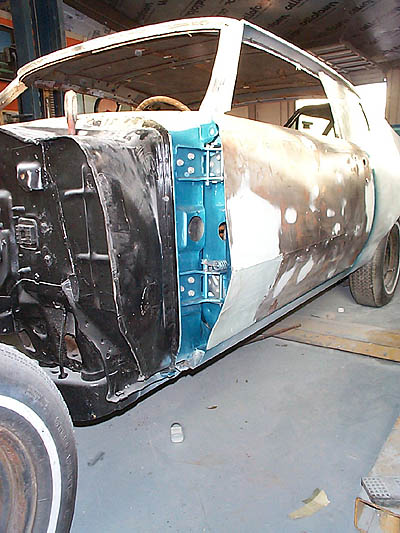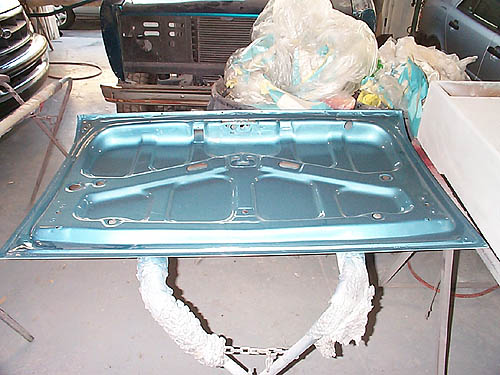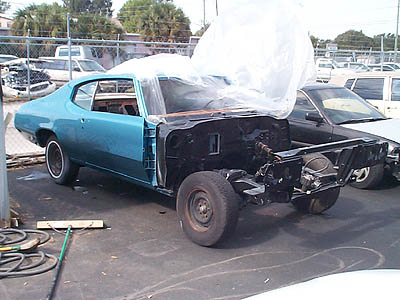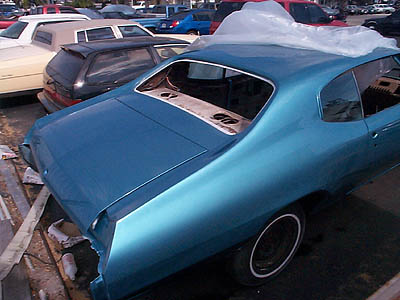 GS at the paint shop, all jambs painted first and then body panels. Hood and fenders are painted off of the car. Last pic shows car painted and waiting for wet sanding with 1200 then buffed.
---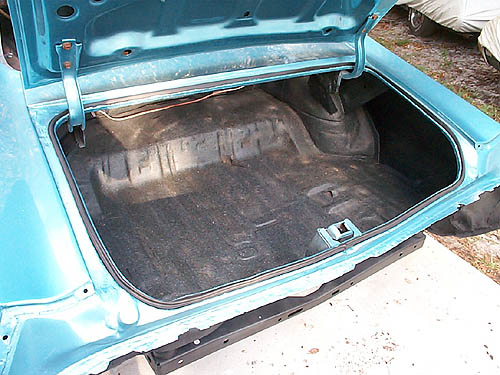 Trunk has been brushed and vacuumed before applying trunk splatter paint. Napa carries the correct black & aqua paint, about 5-6 cans for the entire trunk including rear wheel wells and inside of both quarter panels. Picture shows first coat. One final coat will be applied once the entire car is finished.
---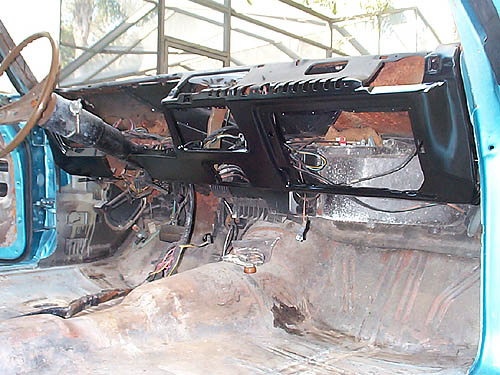 Lower dash section painted semi-gloss black. Ashtray and glove box door are removed and painted separately. Steering column in car will be removed and replaced with a tilt column which has already been painted semi-gloss black.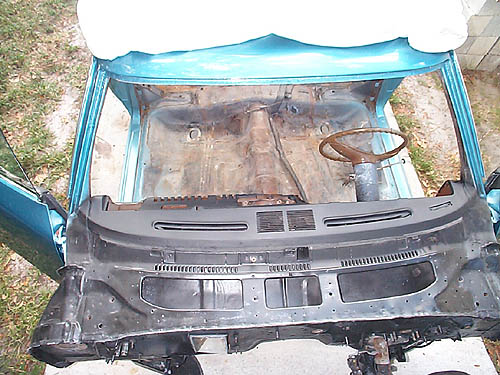 Upper dash is painted flat black. You can notice the difference between the upper dash and upper cowl which is semi-gloss black. Reason for flat paint is to eliminate glare/reflection onto windshield.
---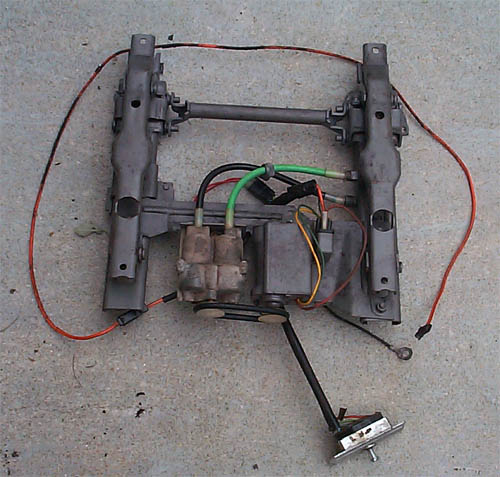 Power bucket seat has been beadblasted, clear coated, greased, and reassembled. Works as good as new!
---
Instrument cluster completely restored! New chrome, new wood decals, all switches and lenses cleaned and polished. Instruments include speed-alert speedo and new repro tach.
---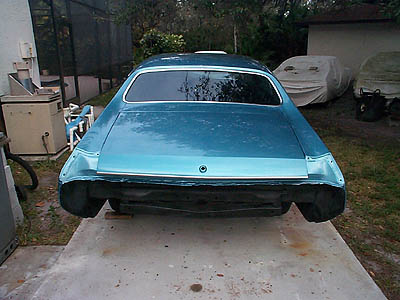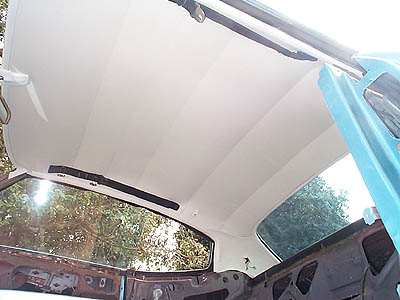 New headliner, new package tray, rear window and new front windshield installed.
---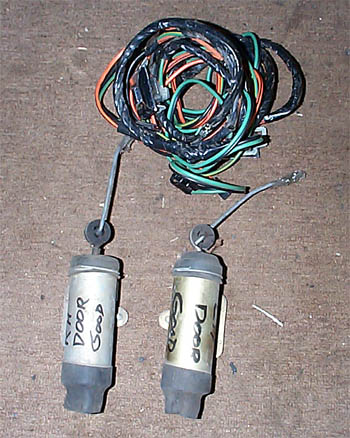 Complete PDL set-up ready for installation
---
Complete PW set-up, greased, wires checked, motors checked. Ready for installation.
---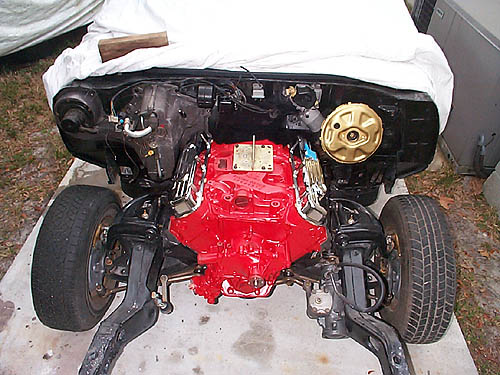 Firewall detailed and all firewall components installed before the engine installation. Engine built to Stg1 specs, TH400 built with shift improvement kit and 2200 stall converter. Time for all accessories to be mounted to engine, followed by 2.5" exhaust and installation of front clip!
---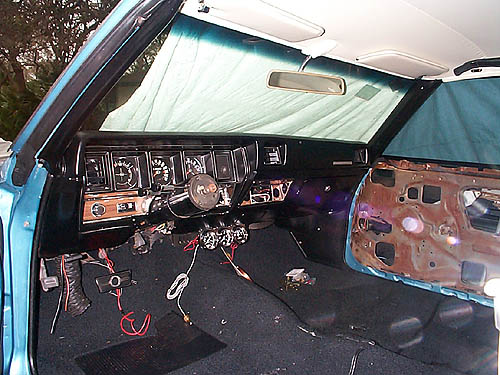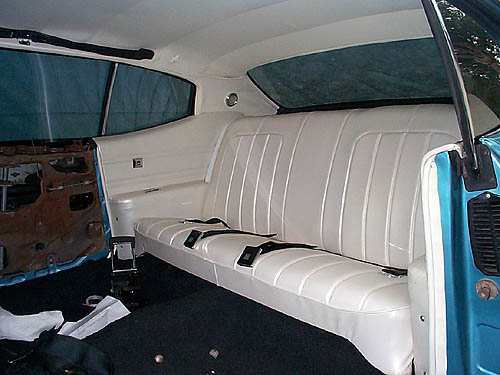 Dash complete except for steering wheel. Rear seat and belts installed. Front door panels, console and buckets will be installed to complete the interior!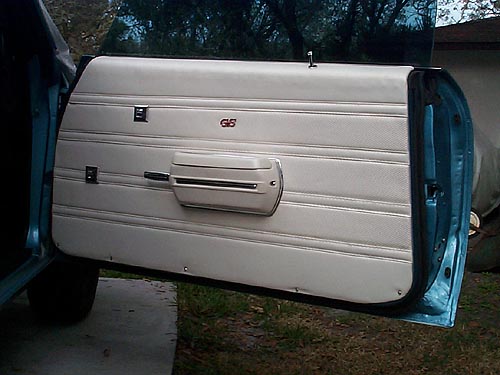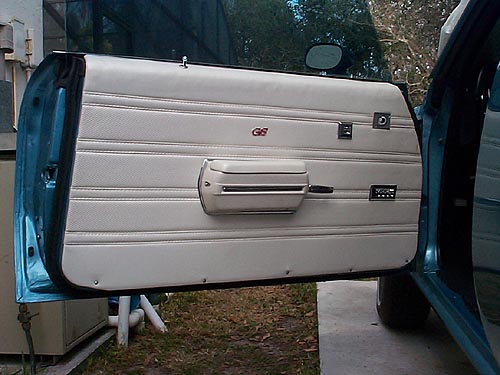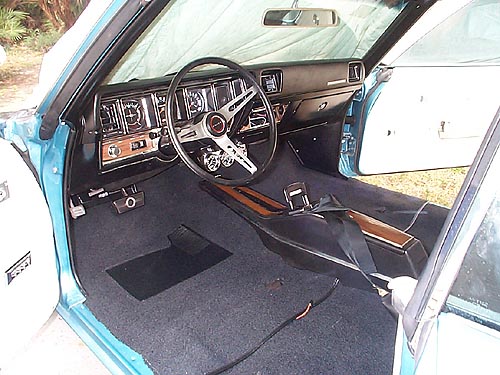 ---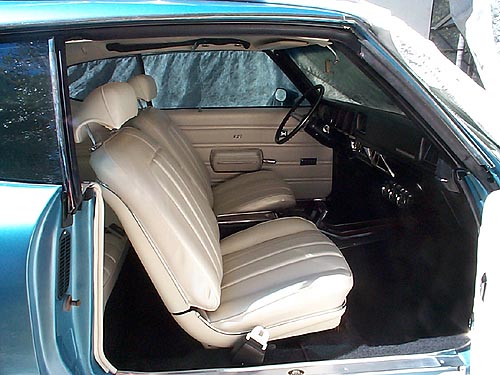 Interior is complete. Now on to the front clip!
---

Rear bumper rechromed, t-lites installed, BUICK plate rechromed and painted, inside t-lite housing painted silver, wiring harness checked/fixed and rewrapped, license plate holder cleaned and clearcoated.
---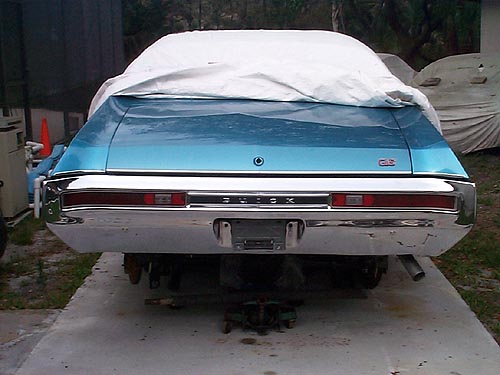 Rear bumper installed!
---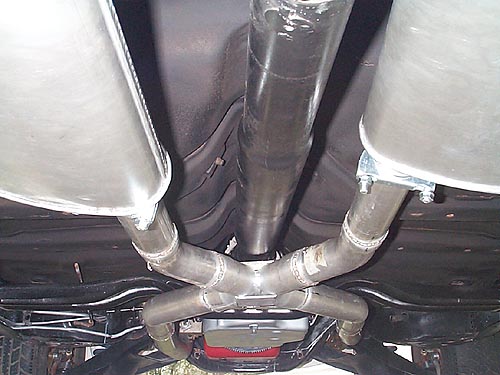 2.5" Torque Tech aluminized x-pipe exhaust.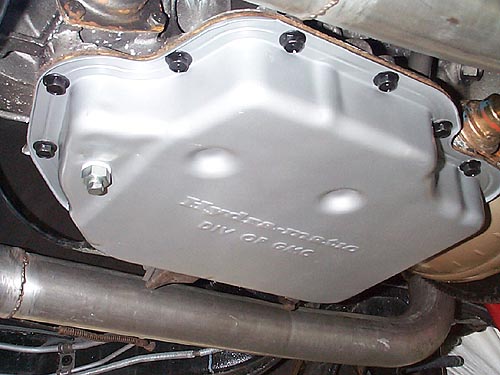 TH400 pan painted and drain plug kit installed.
---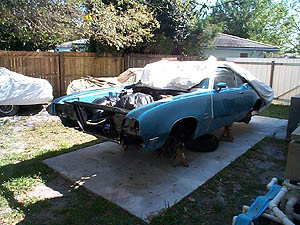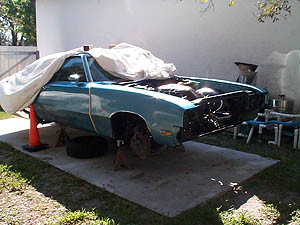 Front clip installed, next: hood, grill, headlight bezels, front bumper.
---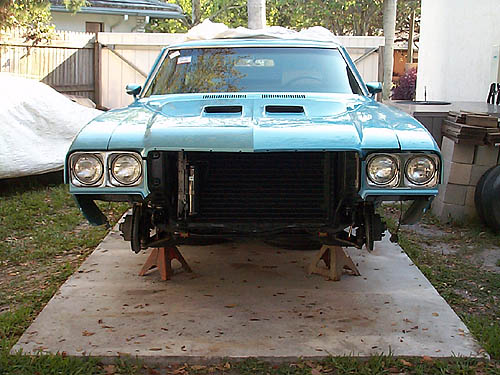 Front clip is done, only grill and bumper need to be installed.
---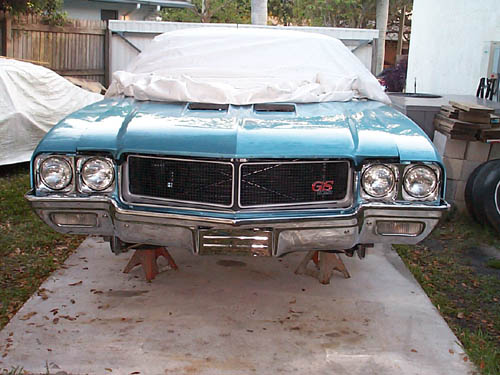 Front clip almost done. Just have to install the hood trim!