1970-2 Front Fender Stainless Wheel Well Trim
by George Nenadovich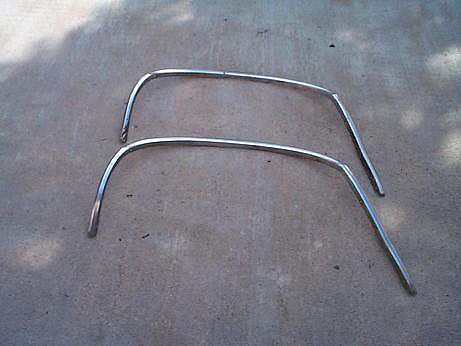 Here are two stainless front fender trim pieces for 70-2 Skylark/GS models.
They appear identical but one is only correct for 1970.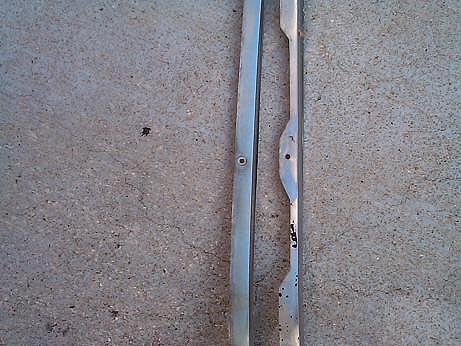 Here is the comparison of the top center mounting screw areas. Notice one has
notches/scallops. The 1970 version is on the left, 71-2 on the right. So,
for concours judging, the left one is correct for 70 models.