70-2 Core Support Numbers
by George Nenadovich
According to Duane Heckman: 3 different types of 70-72 core supports were available.
Original 70 (SAE 70)
Original 71-72 (SAE 71)
Replacement 71-72 also (SAE 71)
All 3 types were built differently and can be identified by visual inspection. I will post more pics and info on what to inspect when it is available.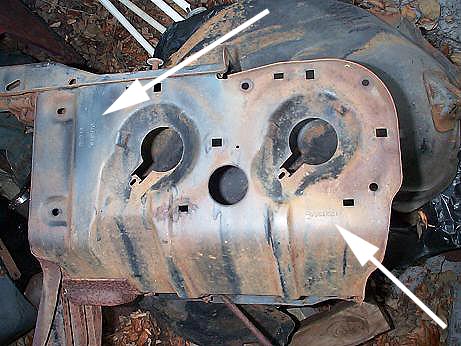 Here is a 70 Skylark core support, driver's side. Left arrow points to location of stamped numbers. Right arrow points to part number, 1231395, for the driver's headlight stamping. The passenger side stamping is 1231394. Part numbers represent parts/pieces that make up the core support. The support consists of many stamped metal pieces welded together.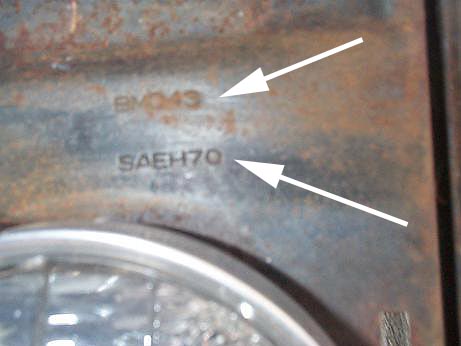 Here is a close up of those numbers from the above picture. Top stamping is BMD43, lower one is SAEH70.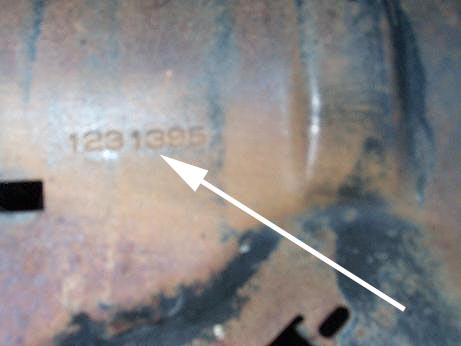 Here is a close-up of the driver's side headlight stamping clearly showing 1231395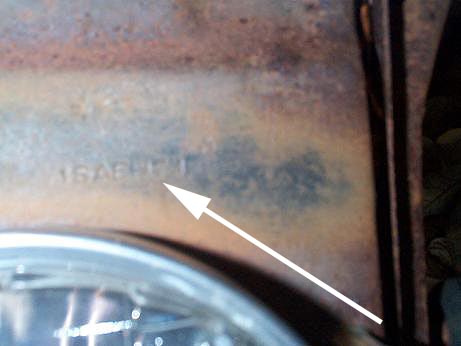 Here is another pic of core support. Stamping is 1SAEH71 which means 71 or 72. The headlight stamping for the driver's side is 1237217, passenger side is 1237216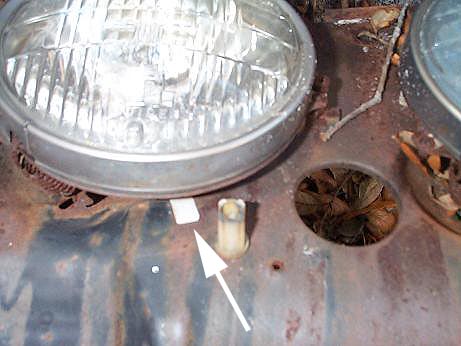 Arrow points to headlight socket rubbing pad. The 70 models do not have this feature. Appears on 71-2 models.