71 GS455 now Stage1
Updated 12-1-08


Body lifted off the frame.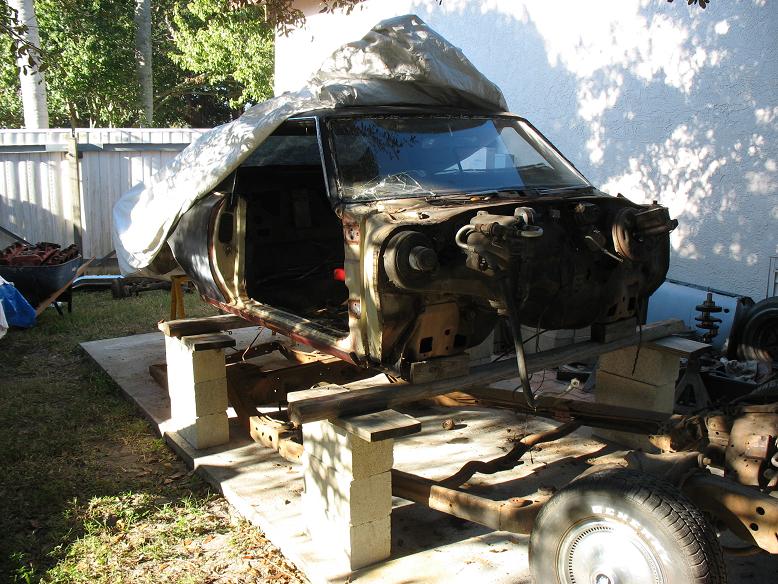 Side view of body off the frame.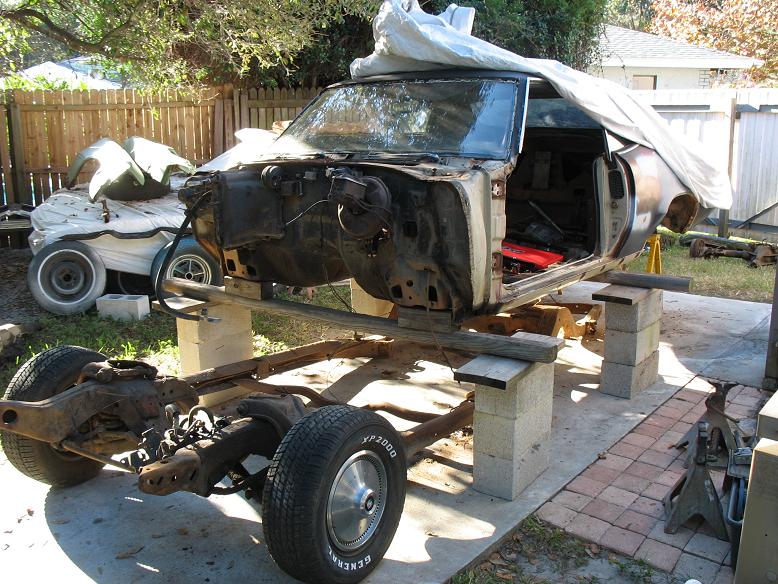 Another side view of the body off the frame.
Interior pic showing all seats removed, doors, carpeting. Rest of interior to be gutted to a shell.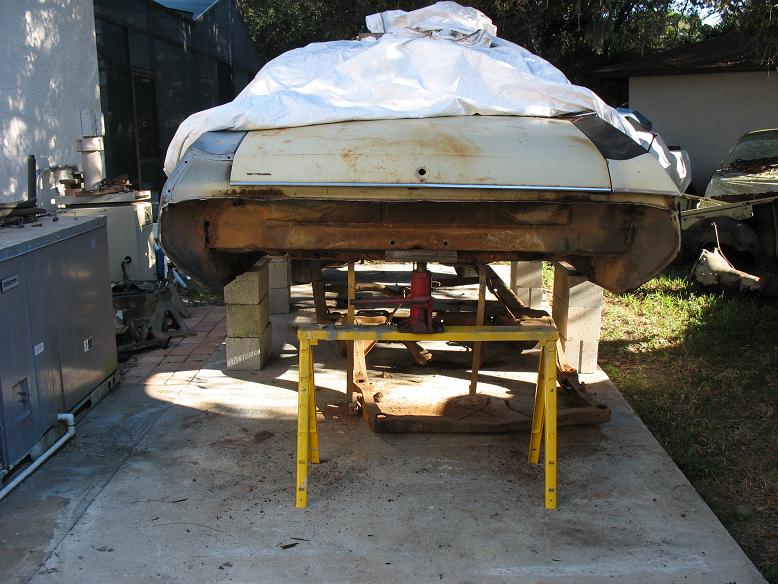 Rear axle and rear suspension removed from the frame.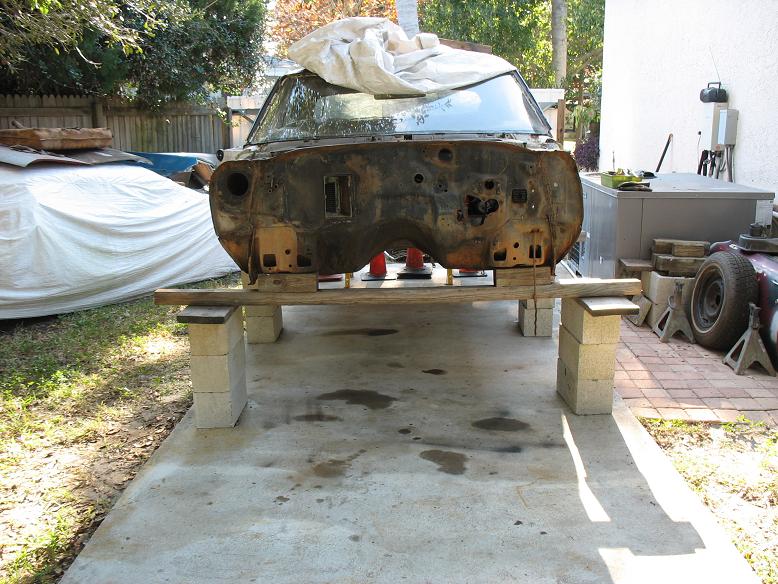 All items removed from the firewall.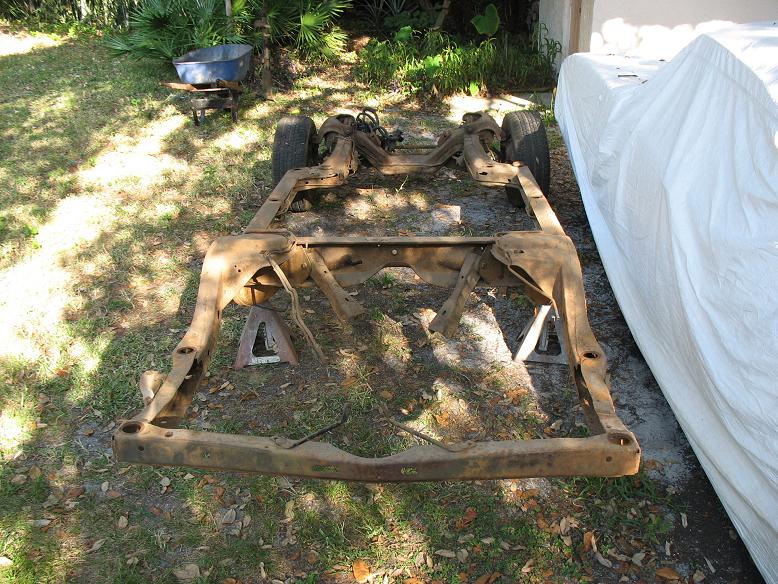 Frame rolled from under body and ready for dissassembly.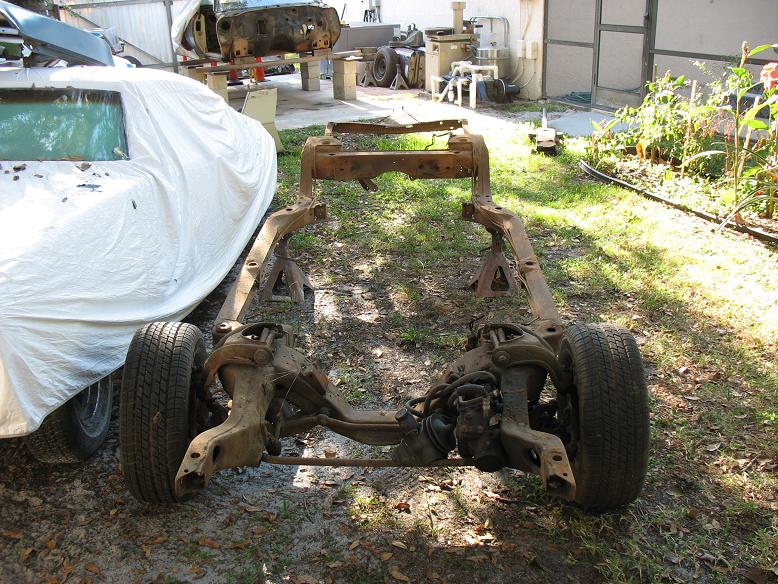 Front suspension to be removed so frame can be pressure washed, rust proofed and painted.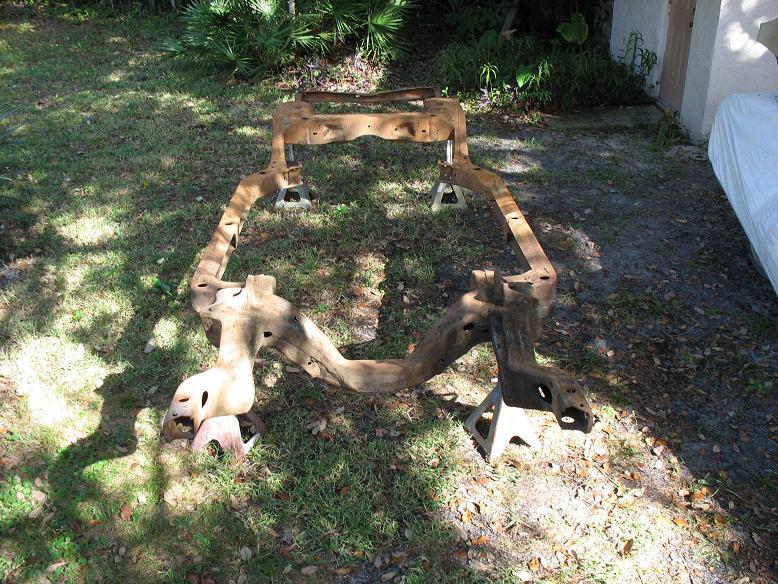 Frame stripped of all components and ready for degreasing and pressure washing!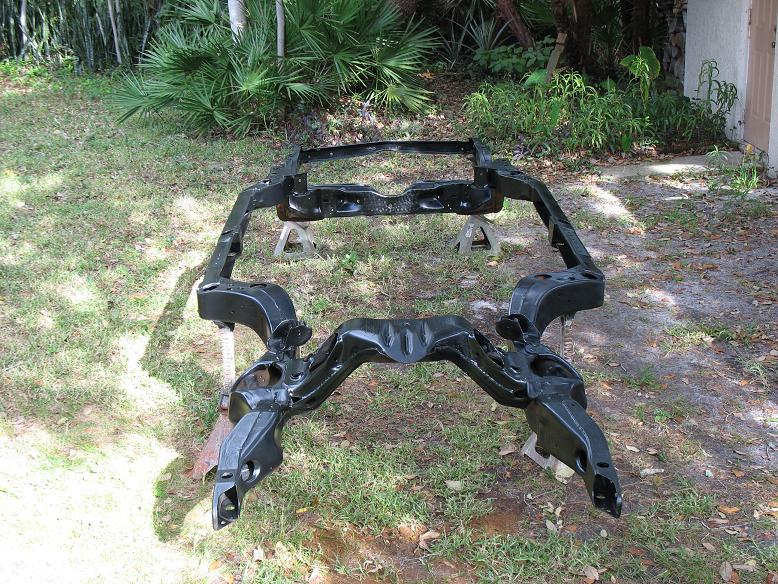 Frame painted and ready for reassembly.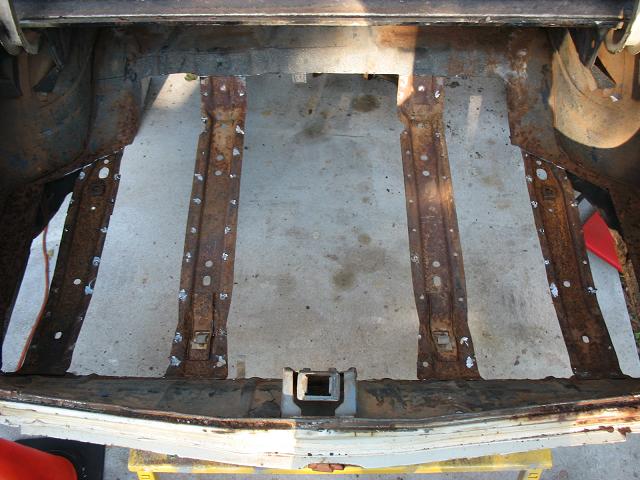 Rusted trunk pan removed and spot welds ground smooth. Phosphoric acid application is next followed by a new trunk pan.
New trunk pan installed and welds ground smooth.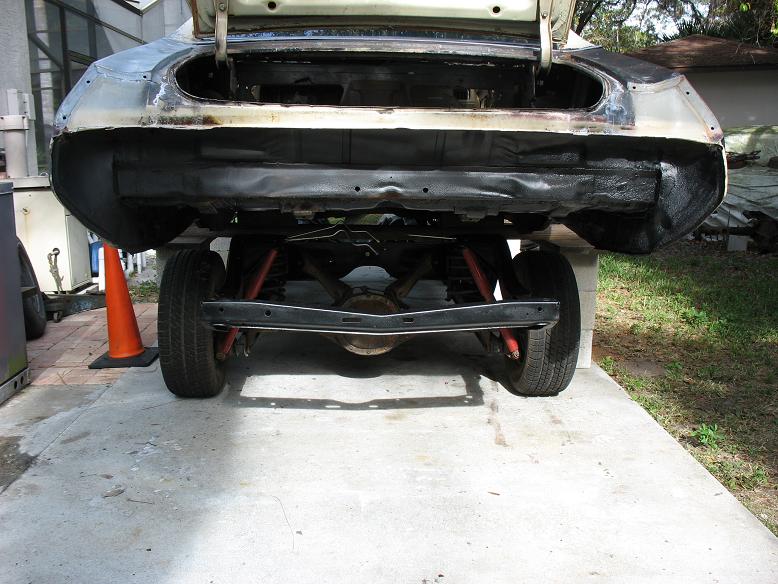 Body ready to be lowered onto restored frame.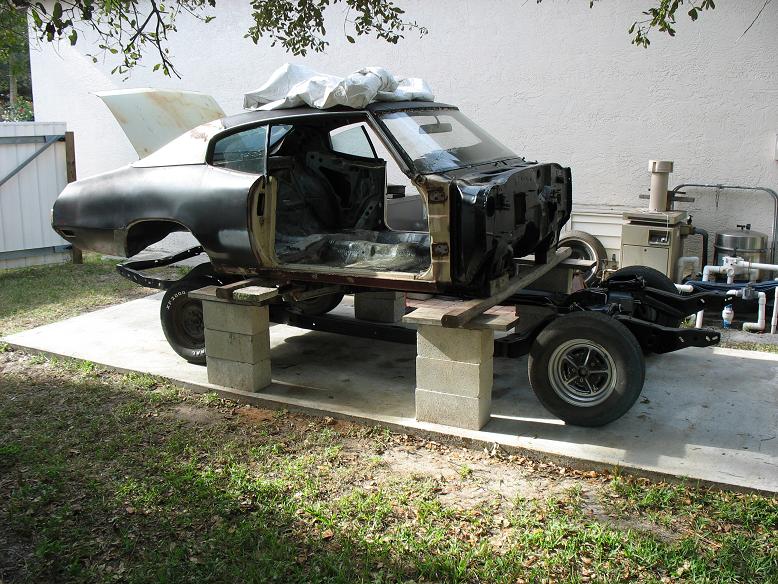 Body going to be lowered onto restored chassis!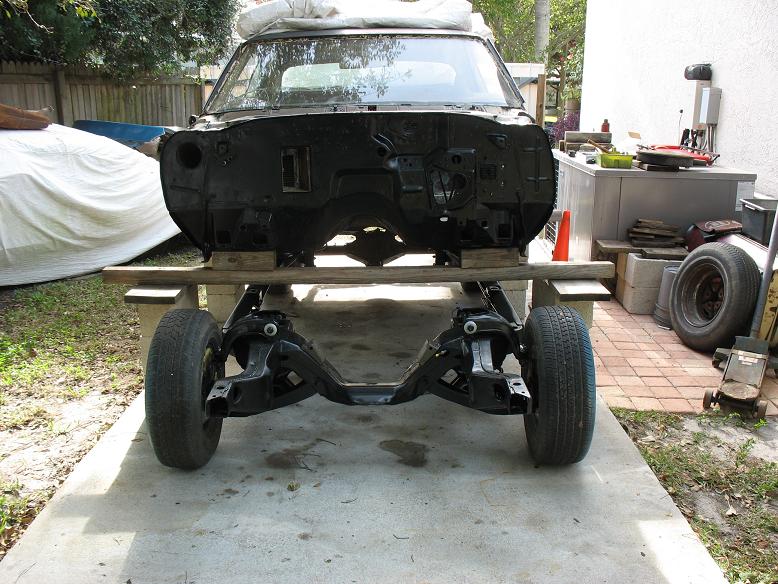 Firewall painted and frame detailed.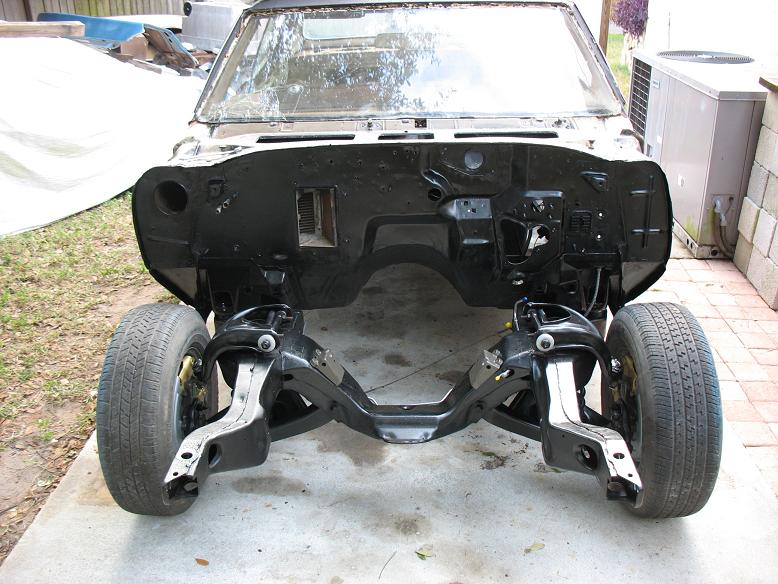 Body lowered on chassis and body mounts tightened.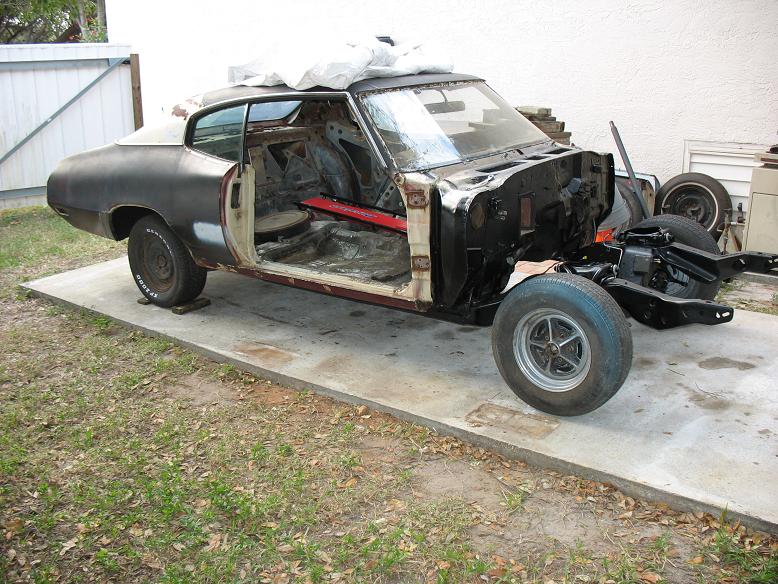 Body ready to be stripped and then sent to paint shop!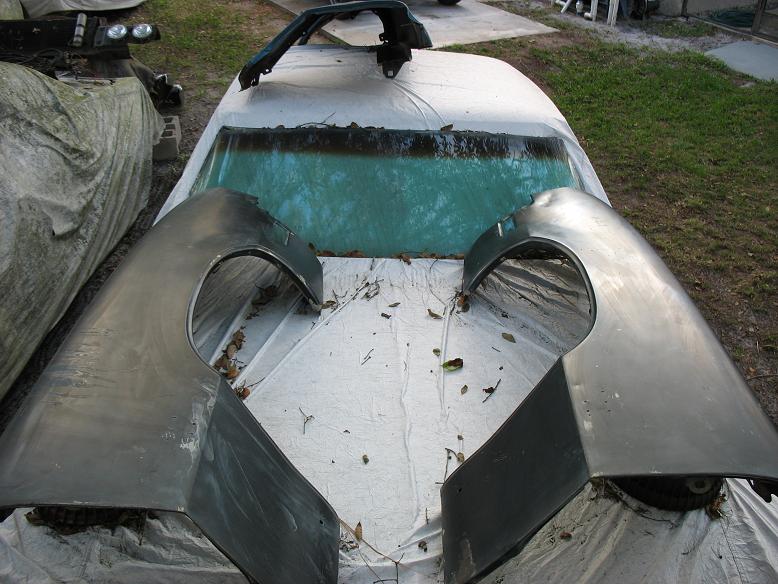 Fenders stripped to factory e-prime...ready to go to the paint shop.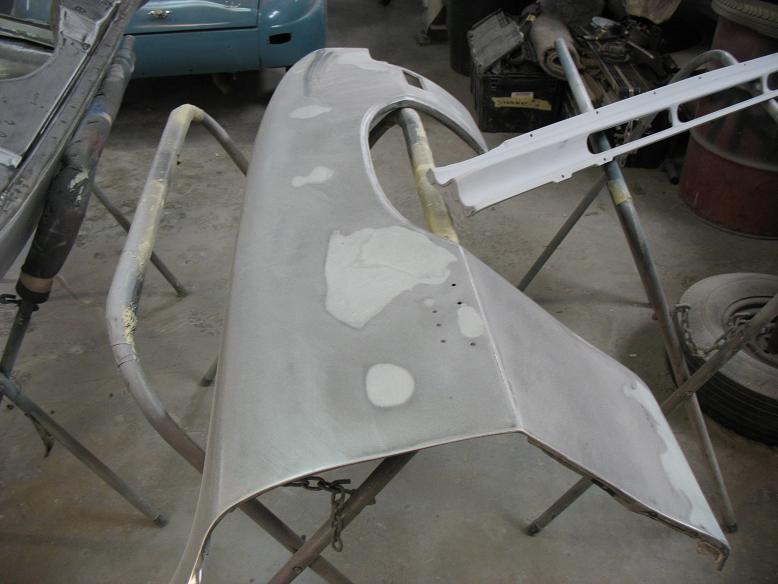 Fenders final sanded and filled in low spots/dings. Ready for epoxy primer.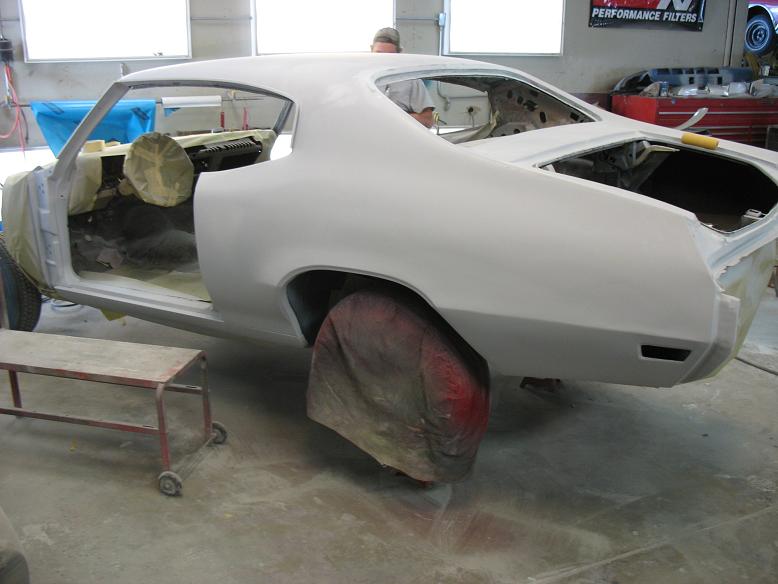 Rear clip in epoxy primer....ready for guide-coat sanding.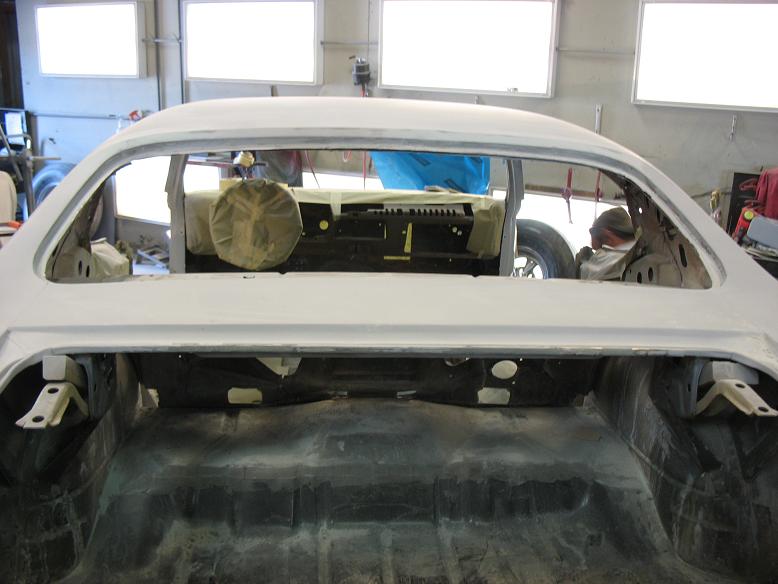 Roof done the same way.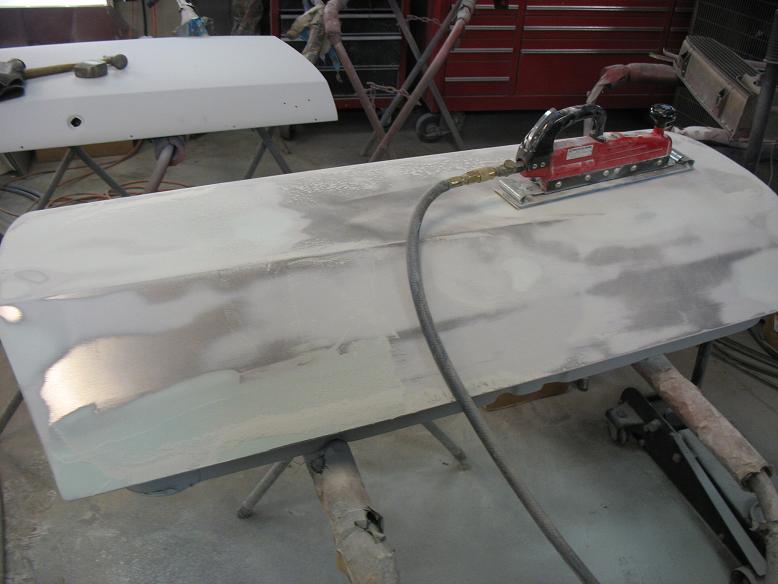 Door being longblock sanded.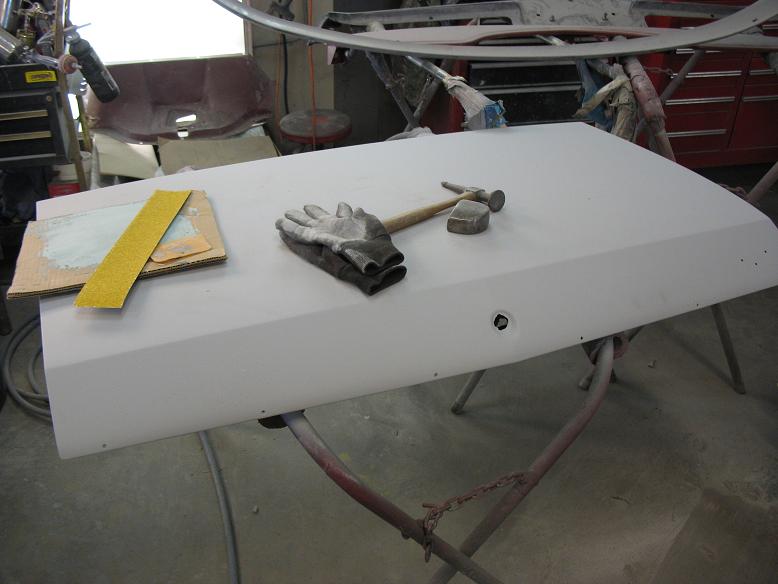 Trunk lid epoxy primed.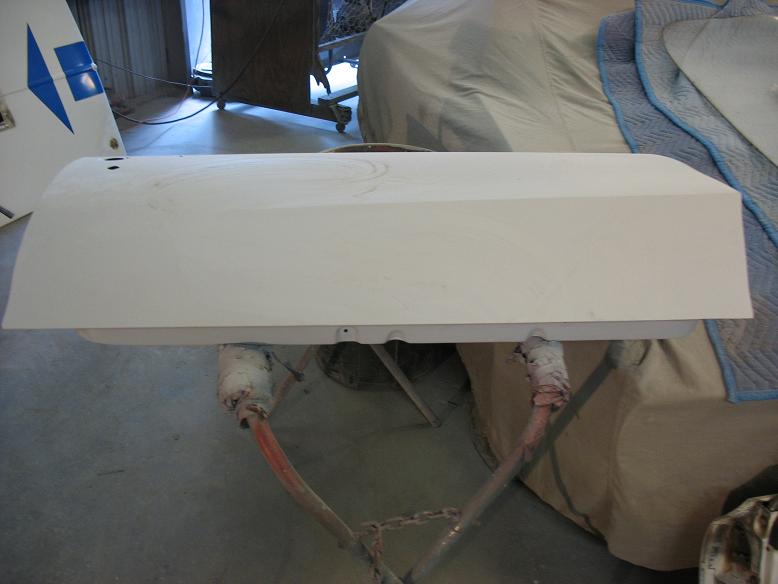 Passenger door done.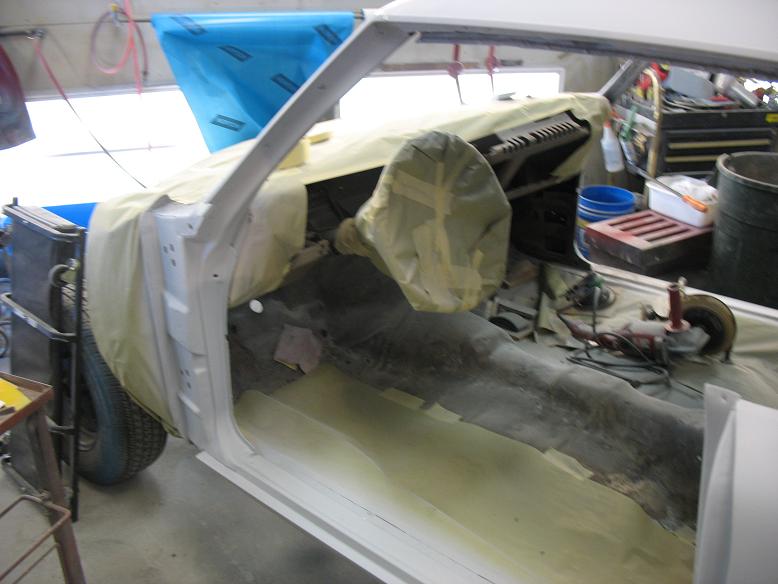 All jambs done.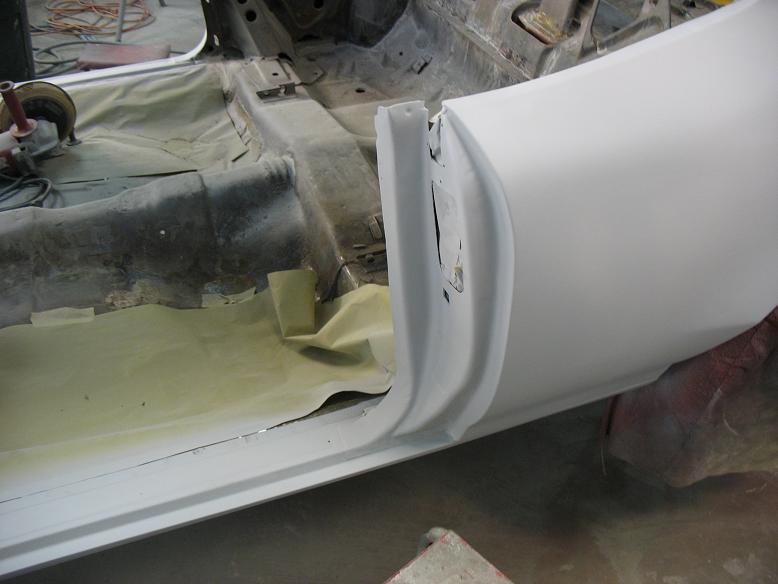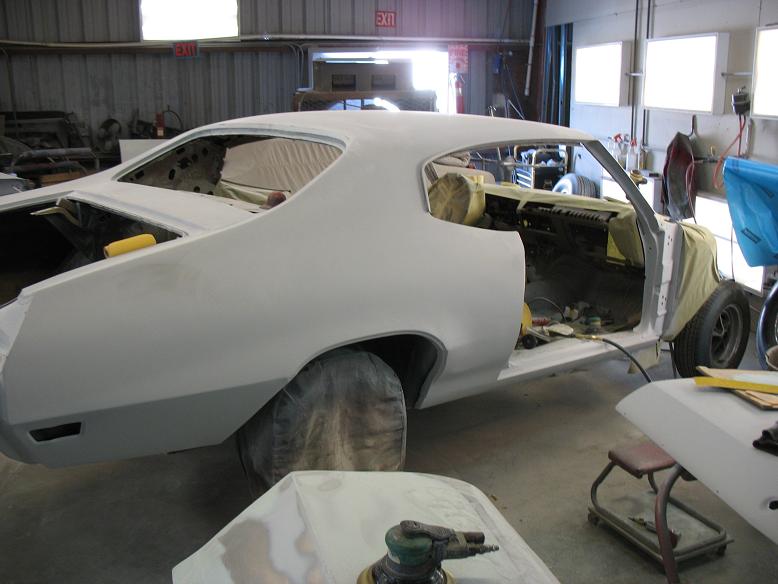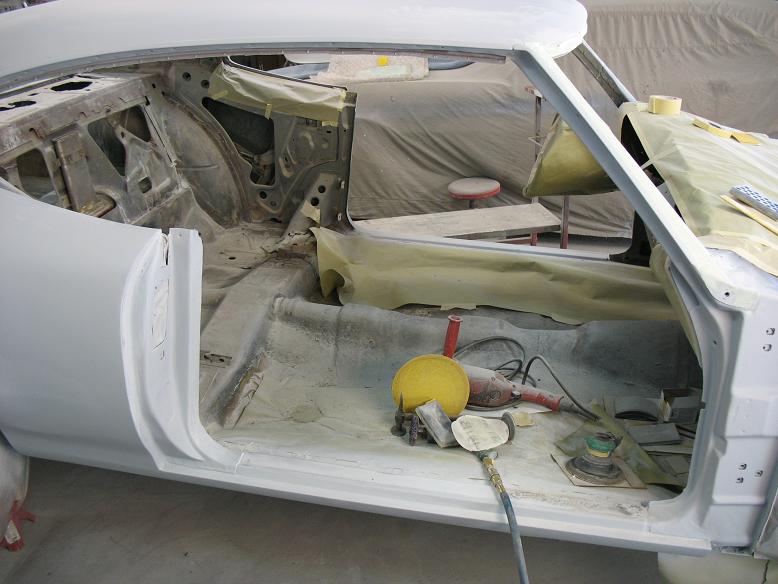 Finished door jamb sanding.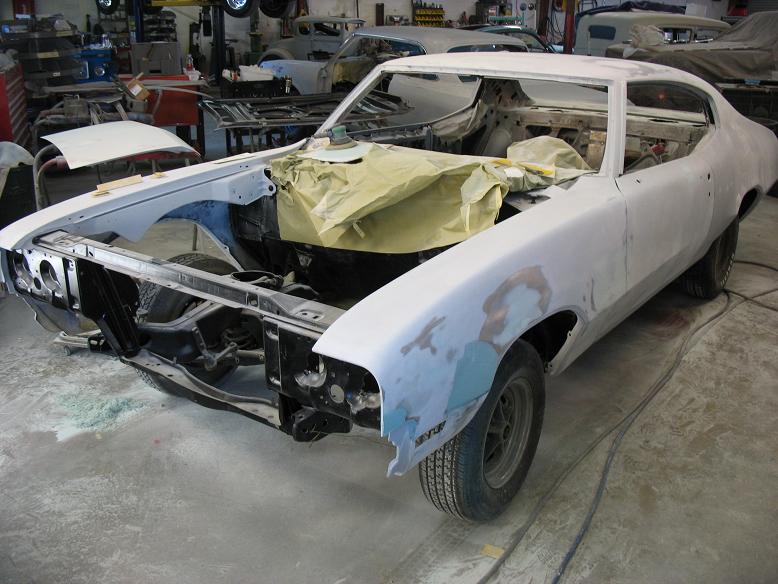 Body reassembled and all gaps checked.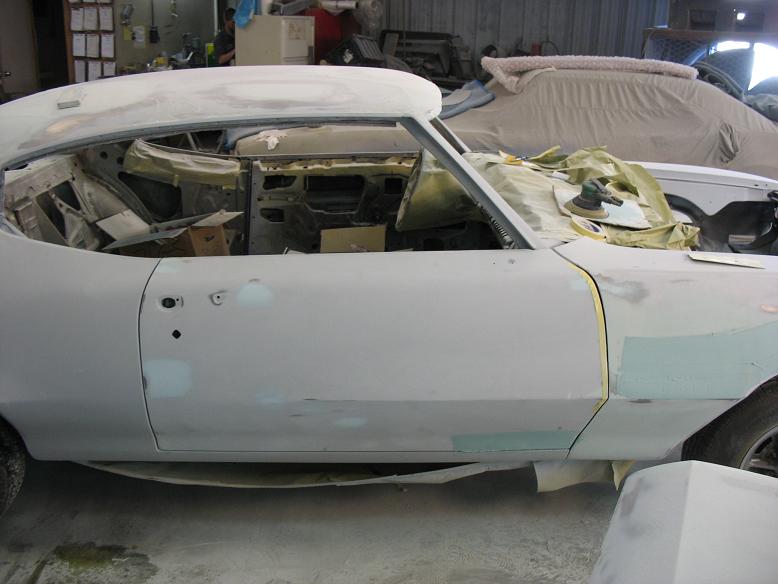 All gaps checked and final sanding of first primer coat.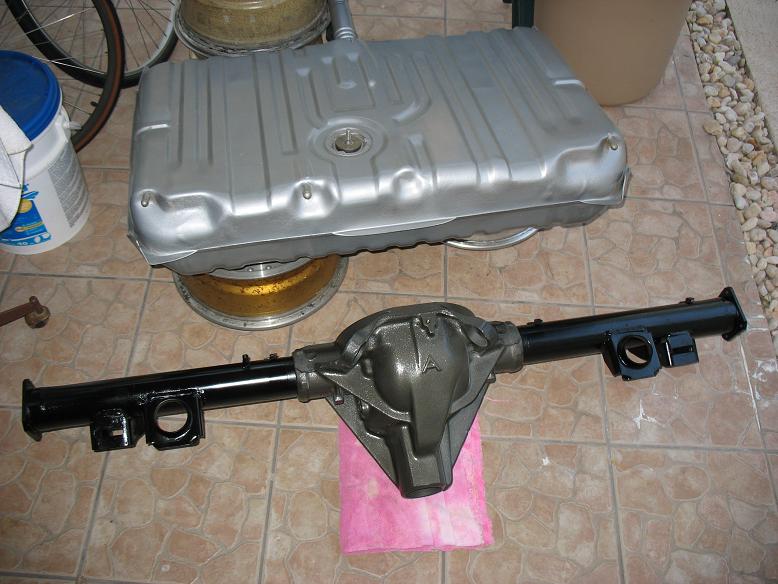 Gas tank emptied, cleaned and painted. Rear axle disassembled, degreased, hand sanded, primed and painted. Going to the axle builder to install 3.08 gears and a posi unit.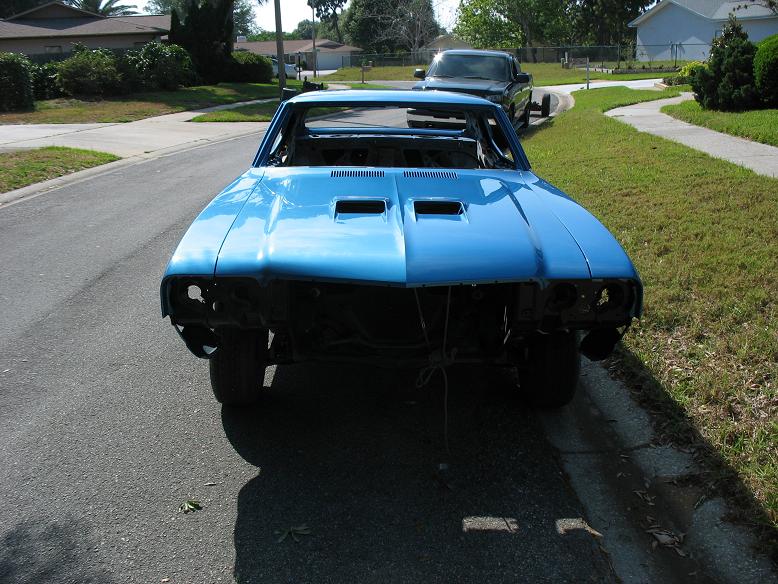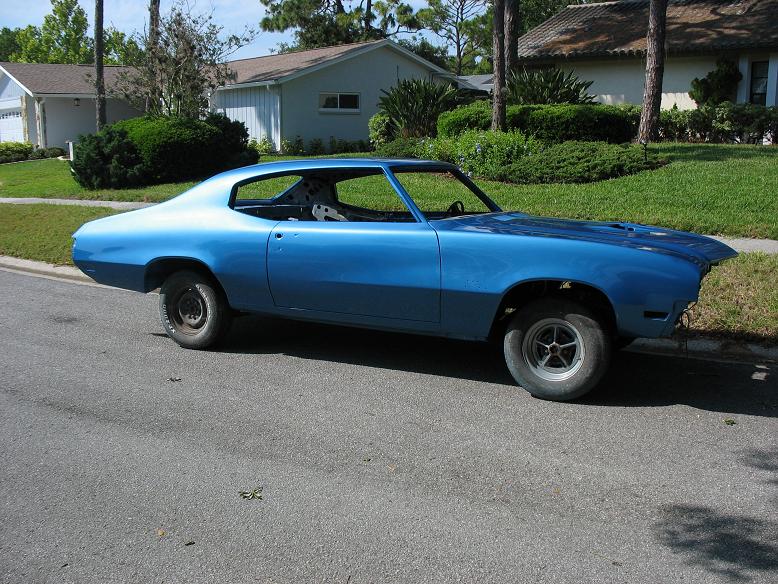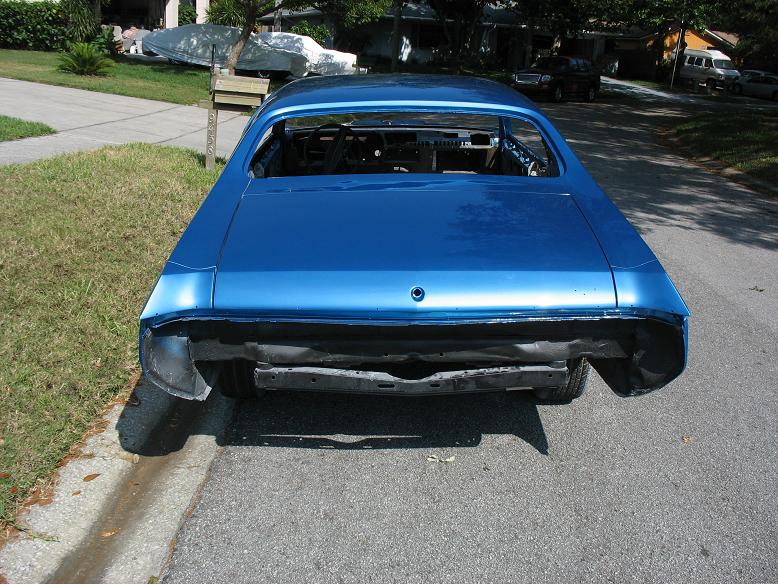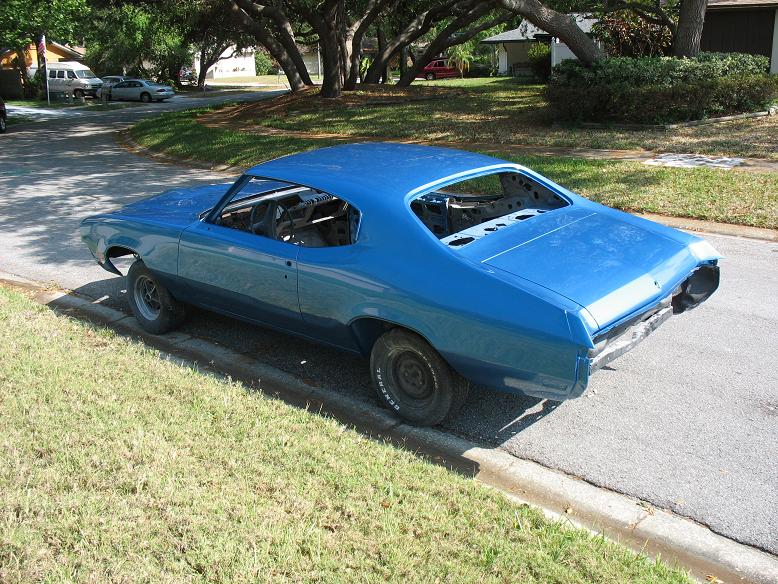 Back from the painter....time to reassemble everything!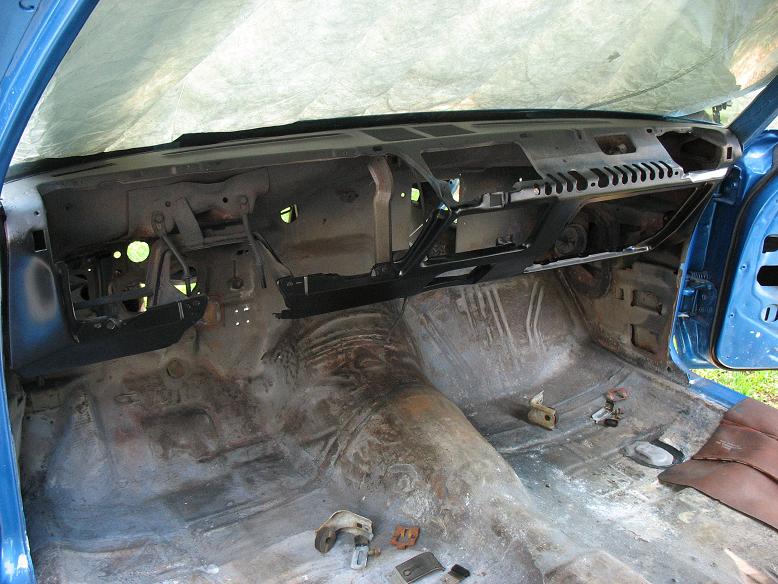 Dash hand sanded, primed and painted semi-gloss black.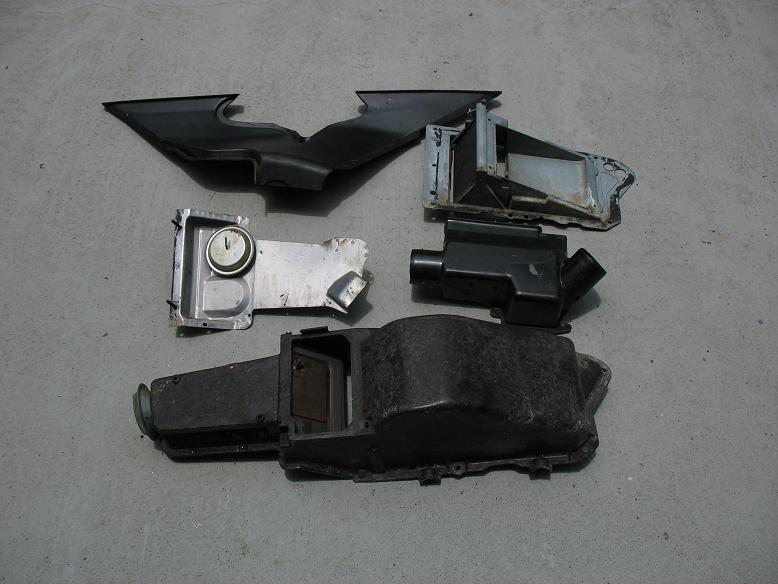 AC heater box disassembled, cleaned and detailed.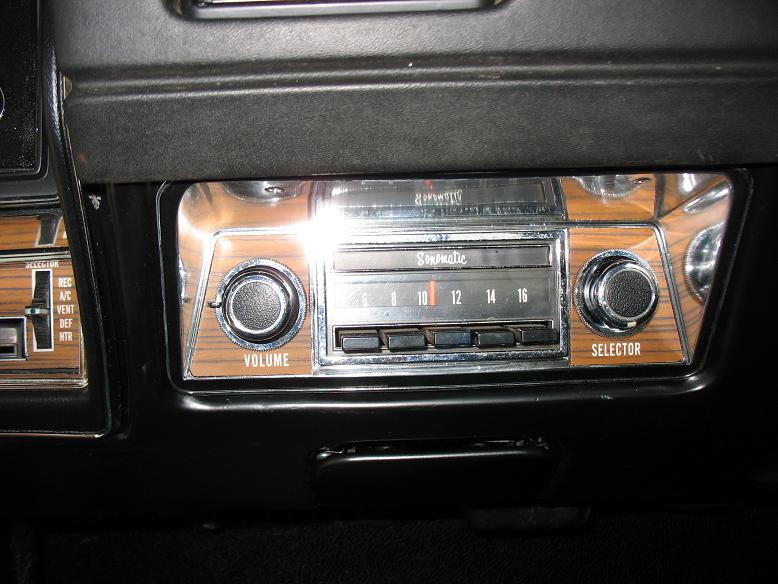 Working AM radio installed with new front speaker. Radio bezel rechromed and new woodgrain decals installed.
Rechromed instrument cluster installed along with new woodgrain decals. Clock works too!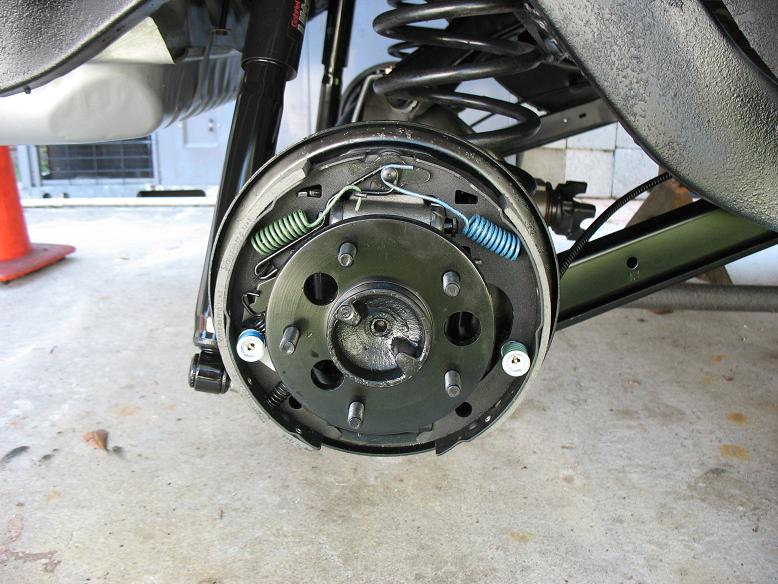 Completely rebuilt rear axled installed along with new brakes, brake lines, brake hardware and brake hose. Trailing arms were beadblasted and painted semi-gloss black. All 8 bushings were replaced. New Gabriel GasMatic shocks installed.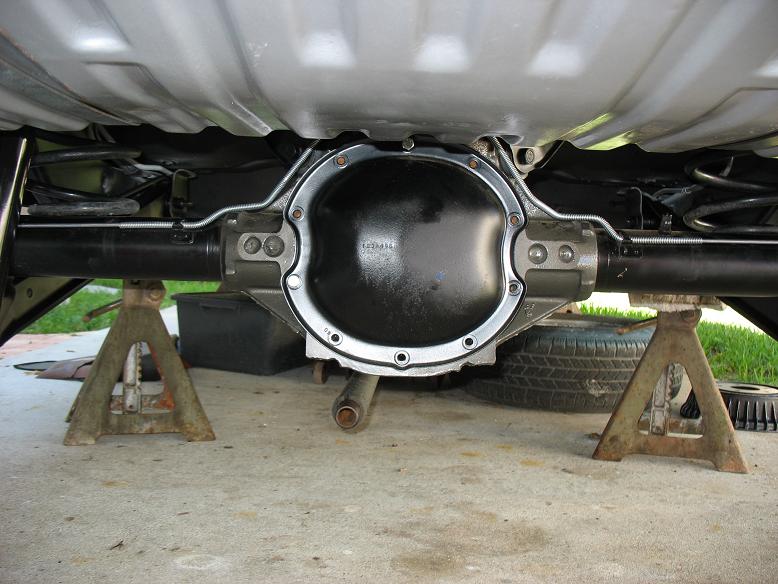 Rear axle done except for cover gasket, fluid and posi ID tag.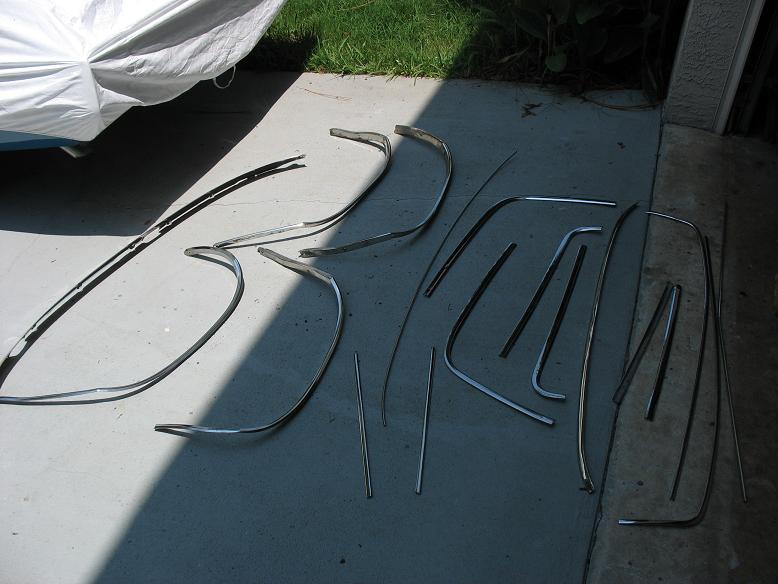 All stainless trim removed and machine polished.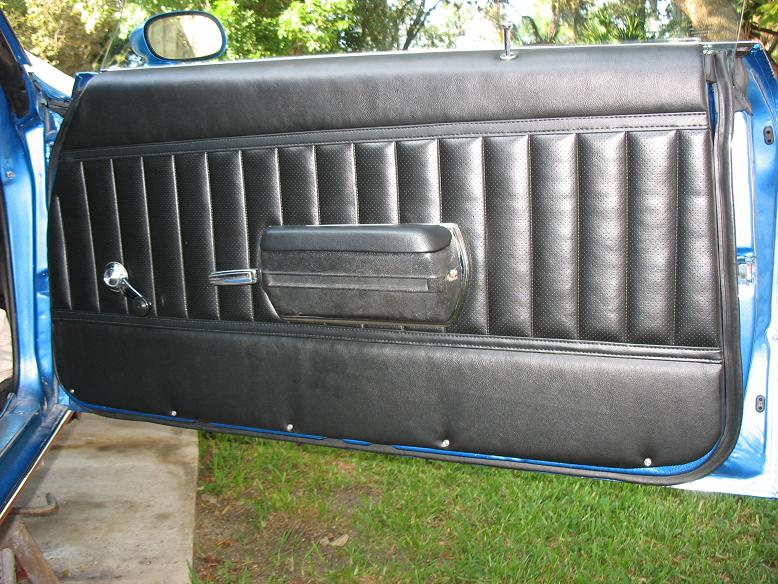 New passenger door panel installed w/new window handle, armrest bast plate and armrest pad.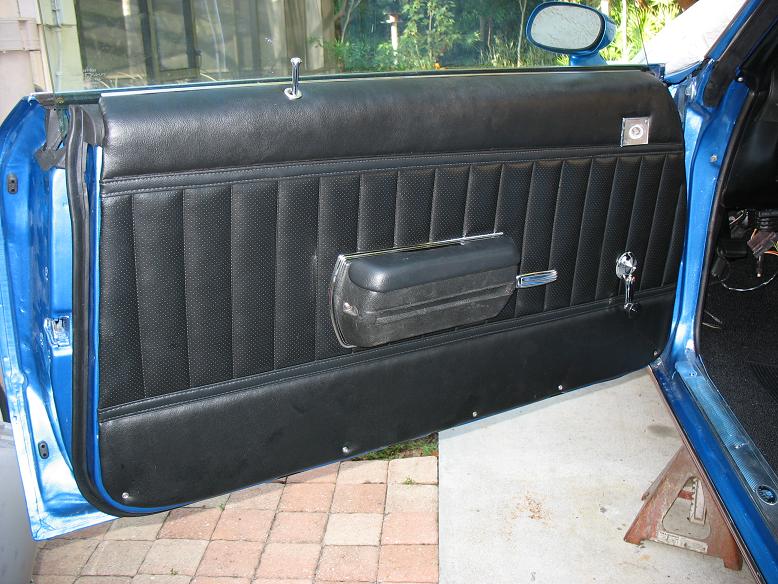 Driver's side complete the same as the passenger side.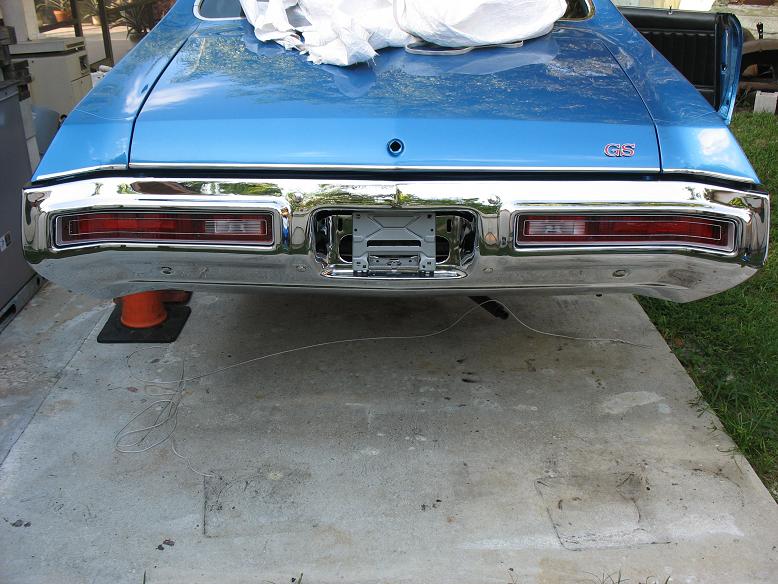 Rechromed bumper installed with new taillight lenses.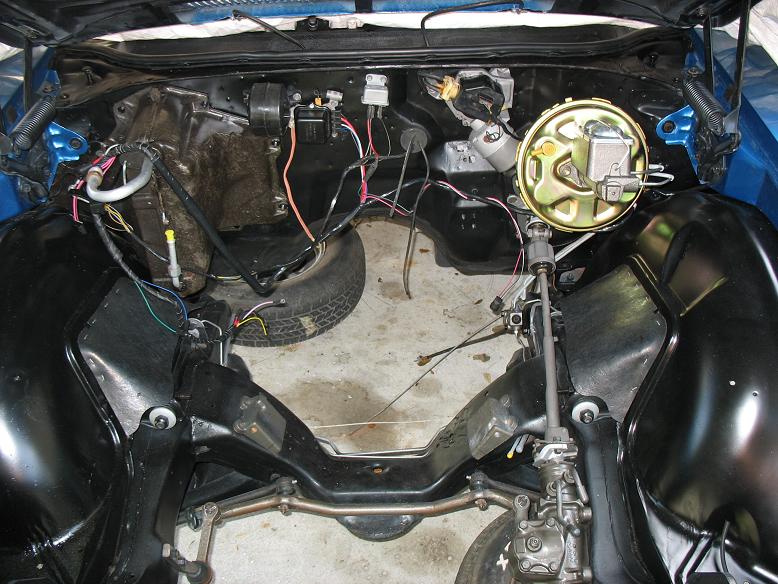 Fresh engine bay waiting for rebuilt engine and transmission.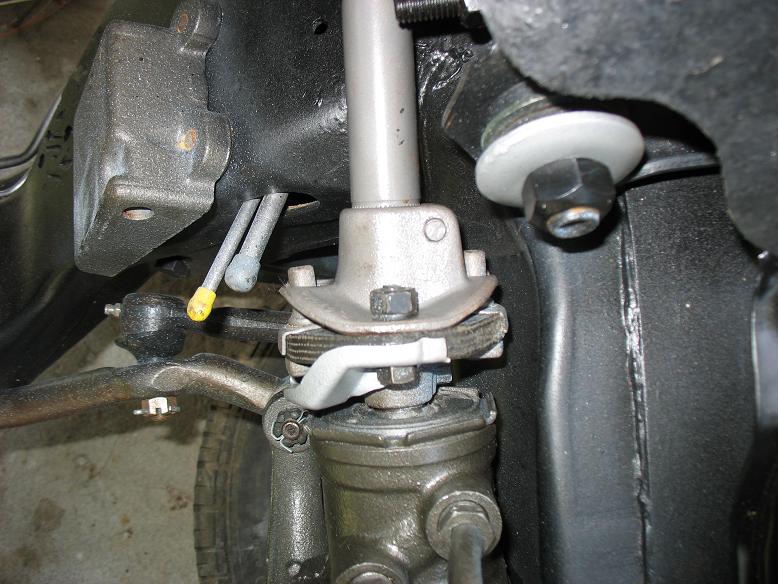 Correct intermediate steering shaft with bolt-on flange for GS455 and Stage1 models.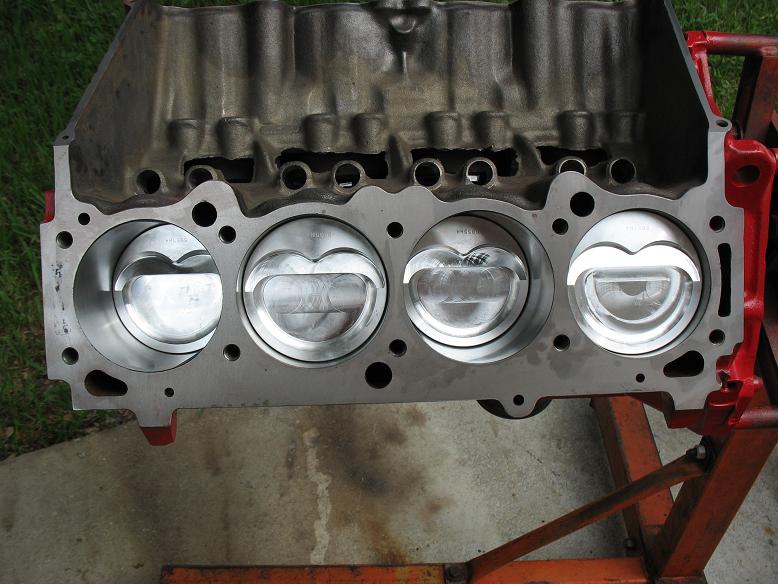 New forged Wiseco pistons installed.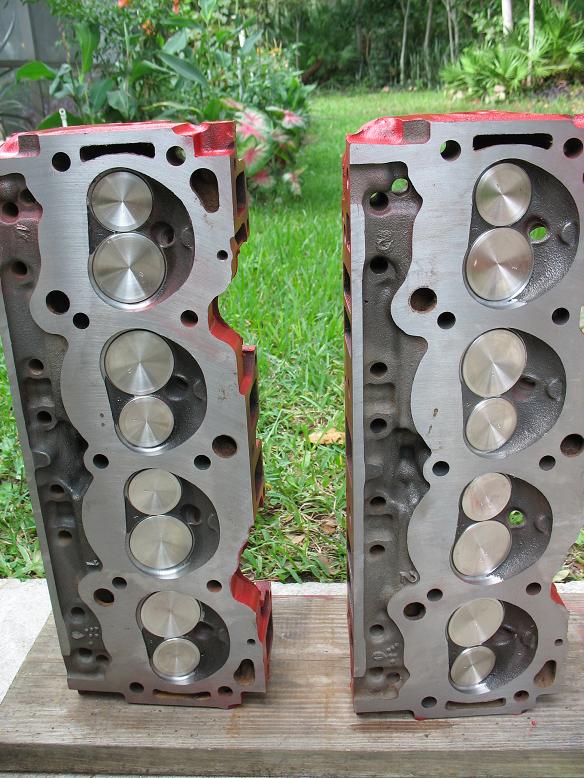 Fresh Stage1 heads ready for installation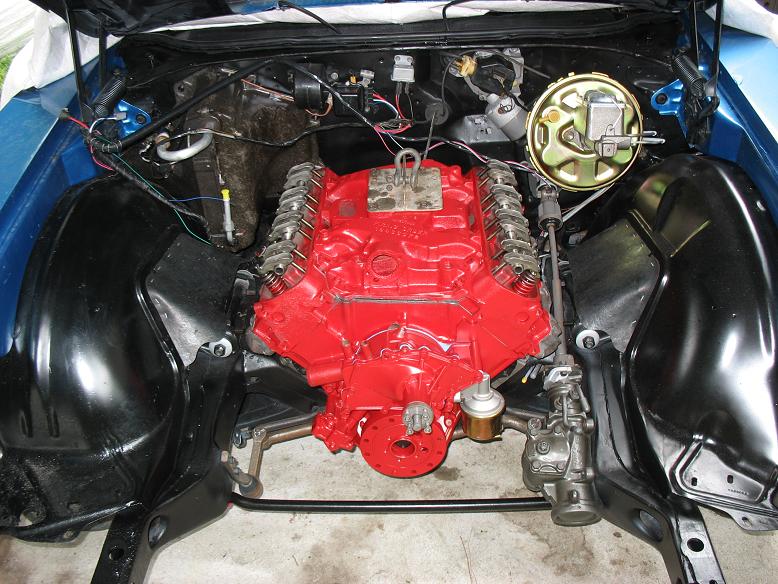 Fresh engine and trans installed!
Final engine connections made!