70 GS Restoration
Updated 5-7-10

Here is a 70 GS455 in dire need of restoration. Car is complete.

Notice badly rusted front bumper and broken GS grill.

Front clip, engine and trans removed.

Most of interior removed.

Body removed from rolling chassis. Chassis to be disassembled and degreased!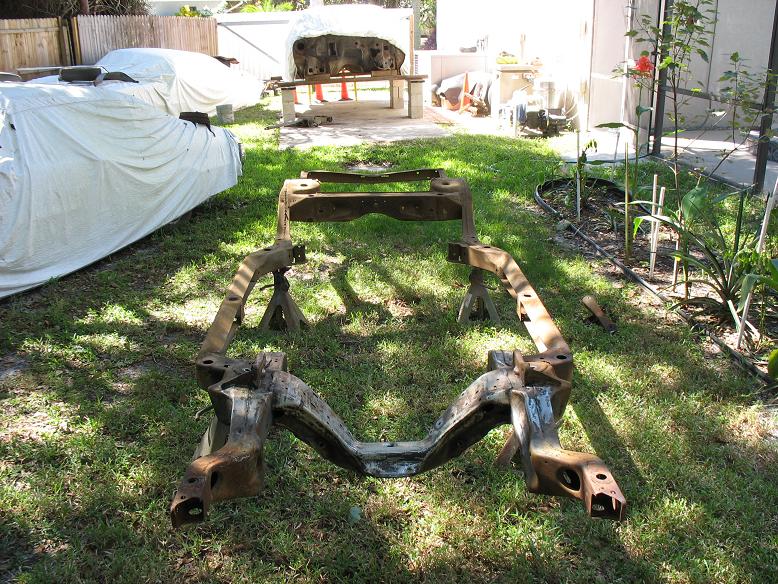 Frame degreased and ready to be pressure washed.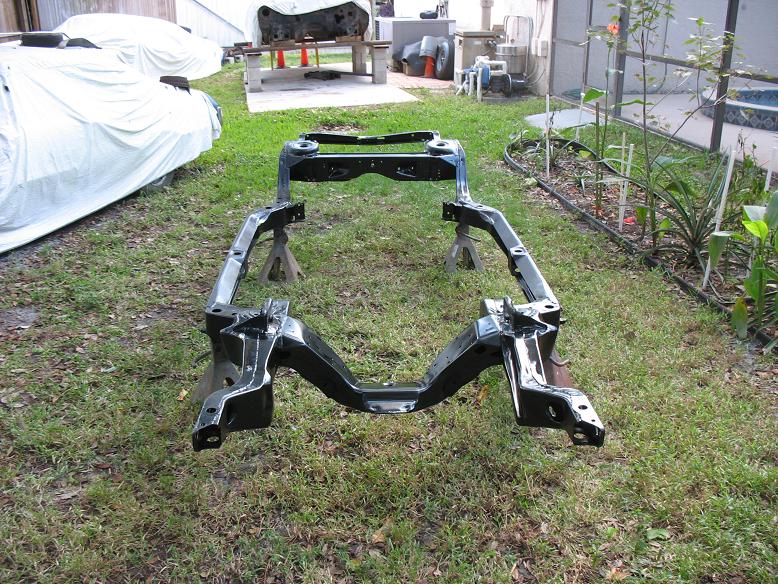 Frame pressure washed, wirebrushed and painted semi-gloss black.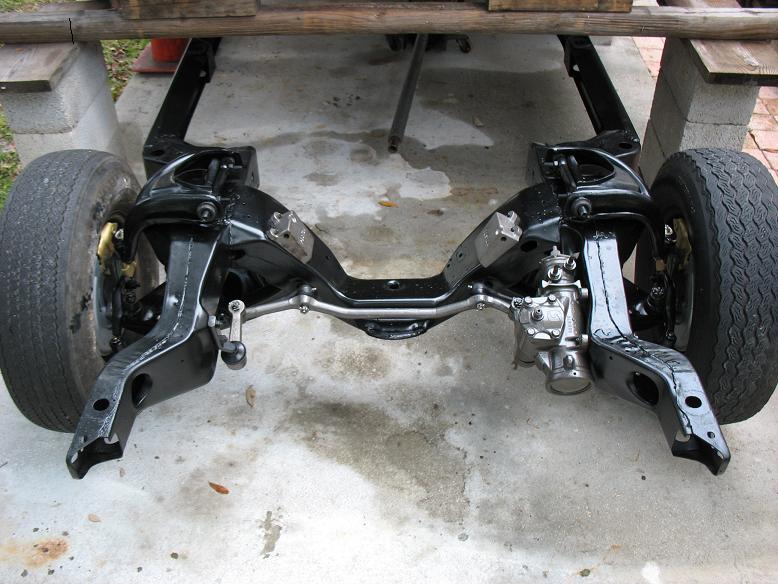 Restored front suspension installed.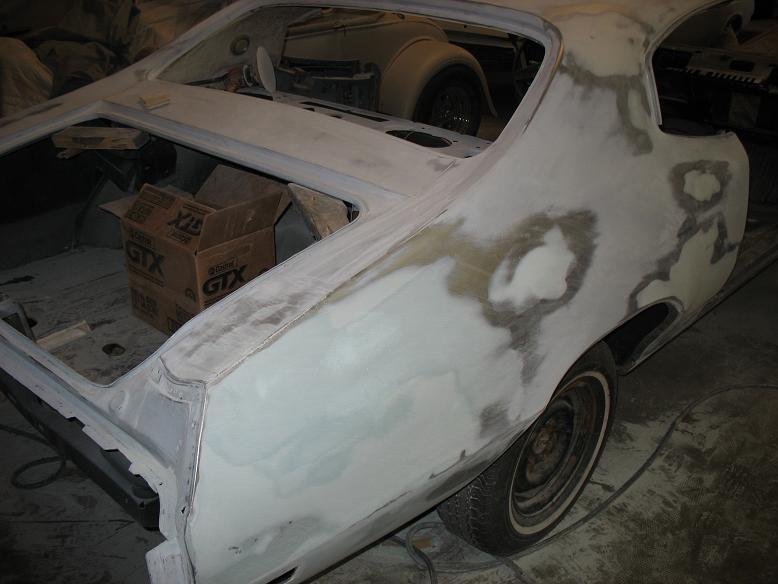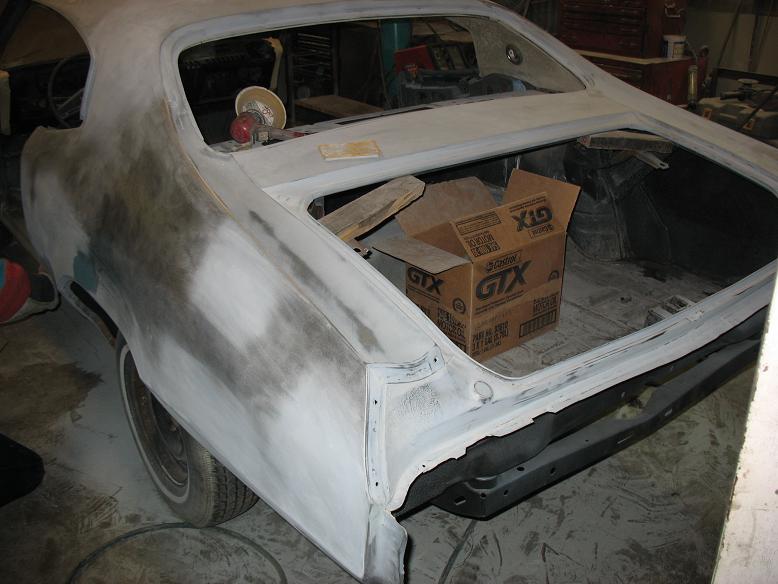 Rear clip body work done except for final prime and sanding.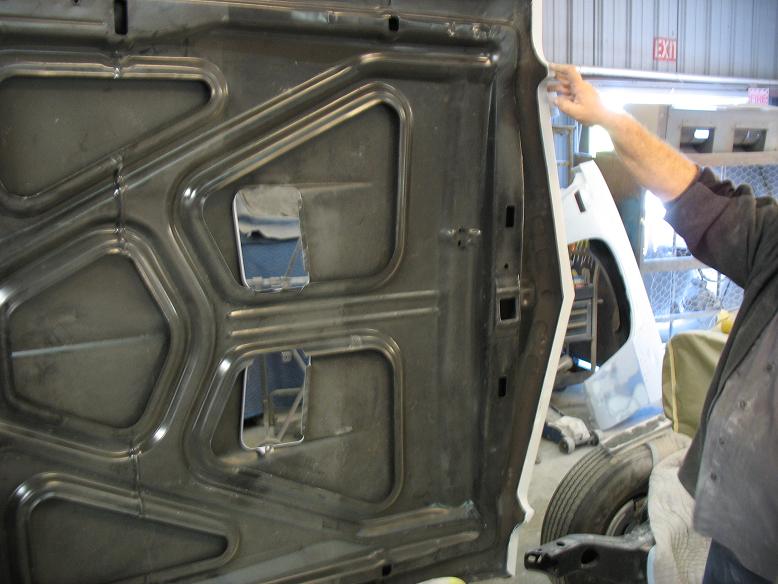 Bottom side of hood painted black.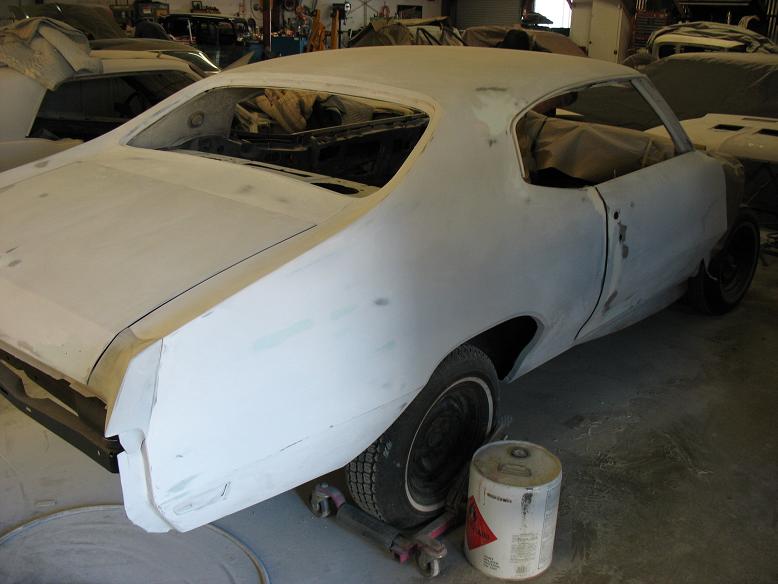 Rear clip final sanding.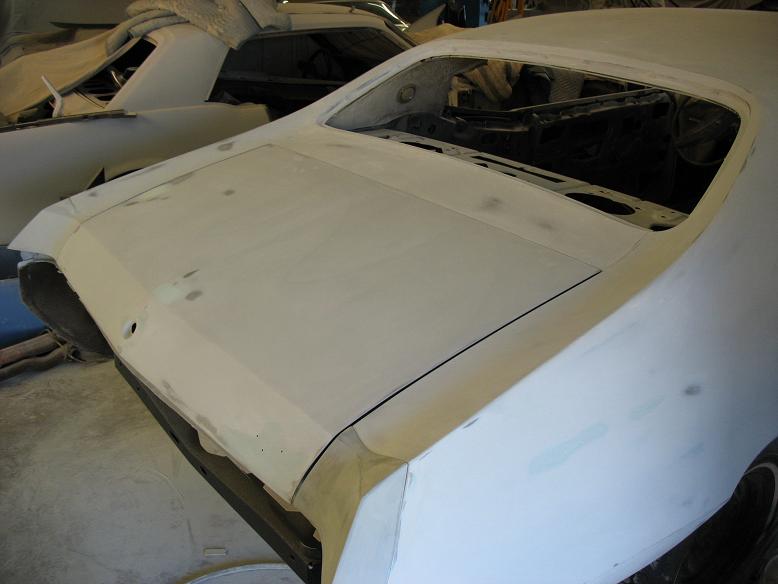 Trunk lid fitted and sanded.
Left side primed and sanded.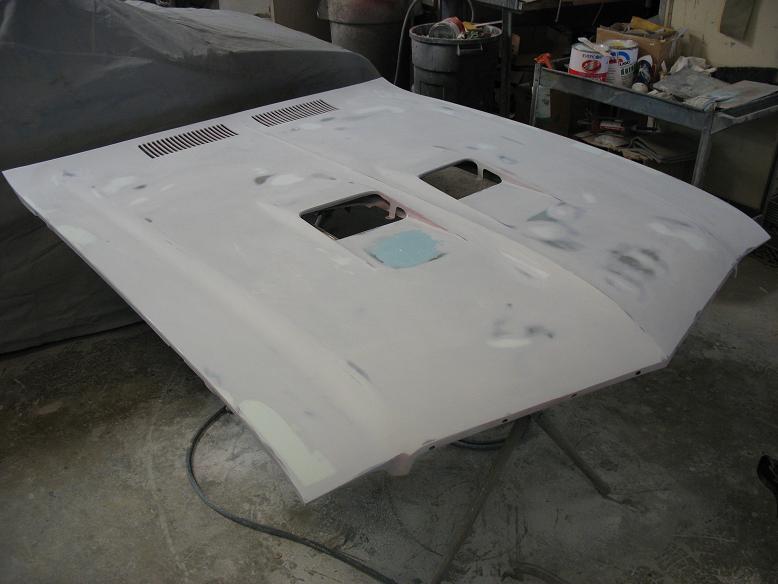 Hood final sanding and filling.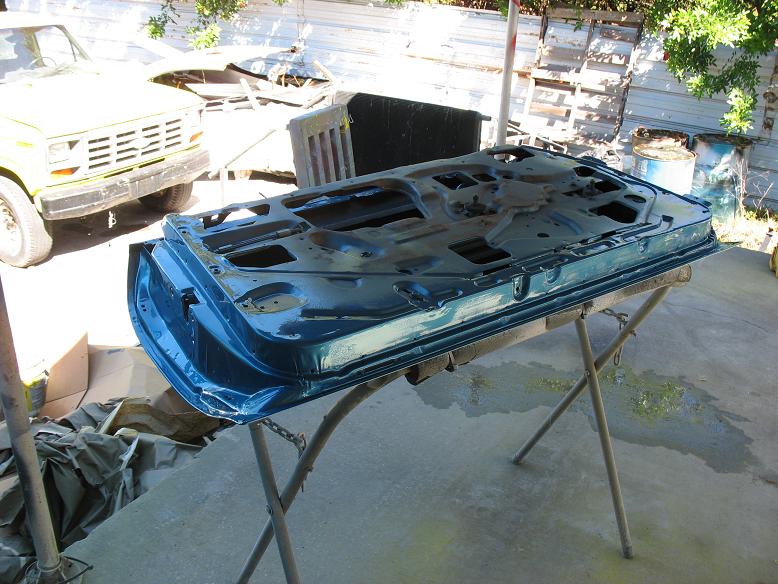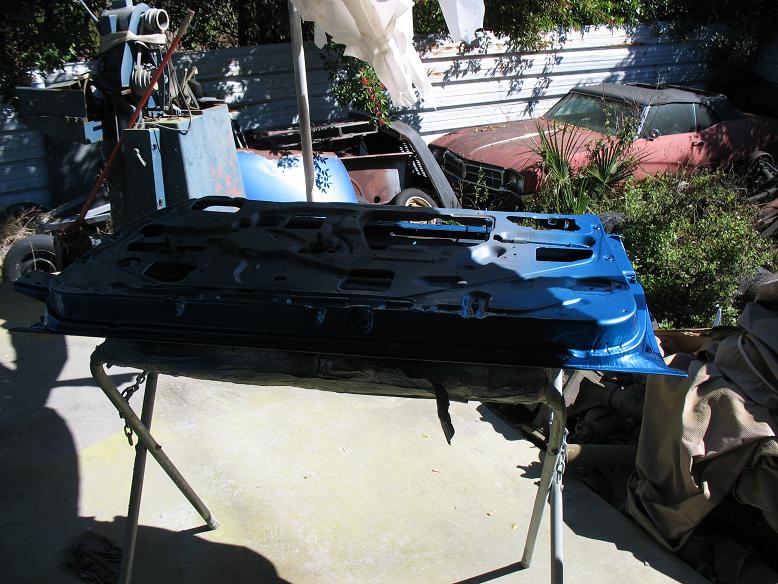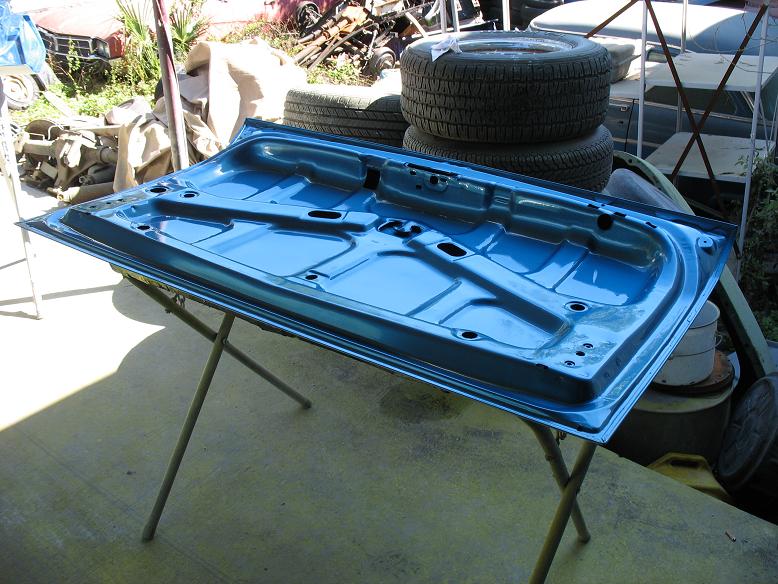 Inner door jambs and bottom side of trunk painted.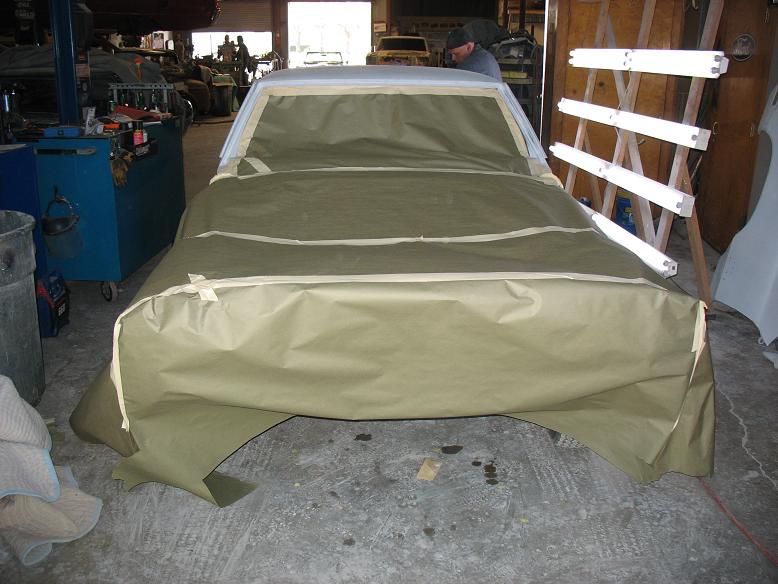 Body taped off to paint the door jambs, trunk jamb and roof rails.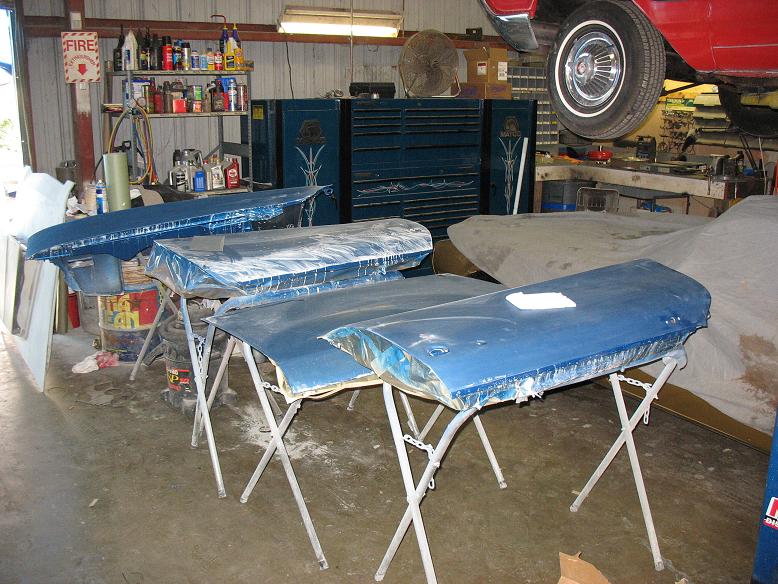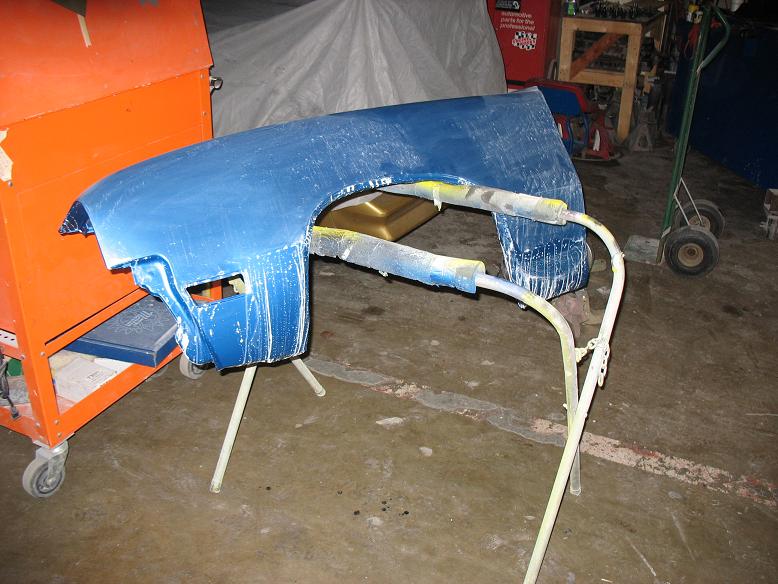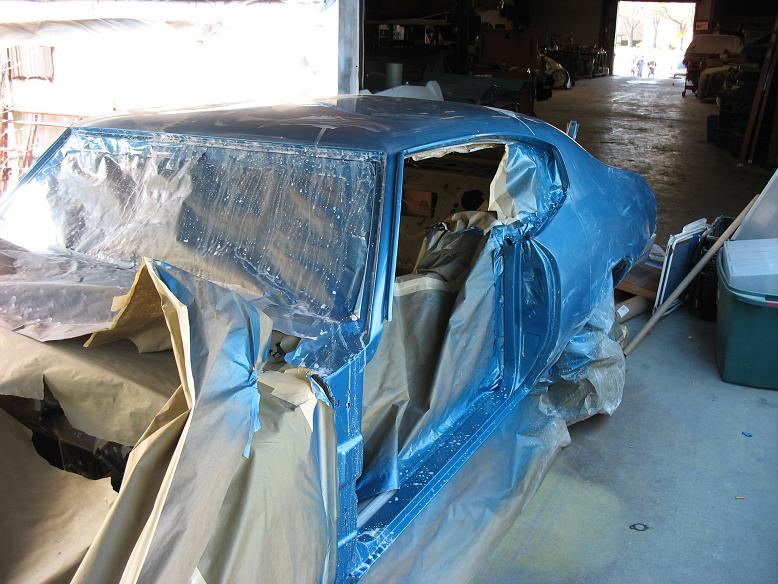 All body parts painted and being wet sanded....then buffed.
---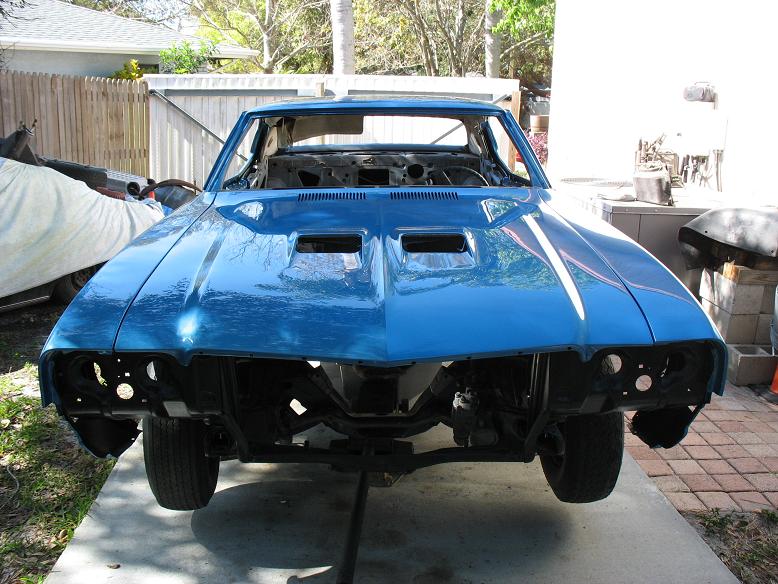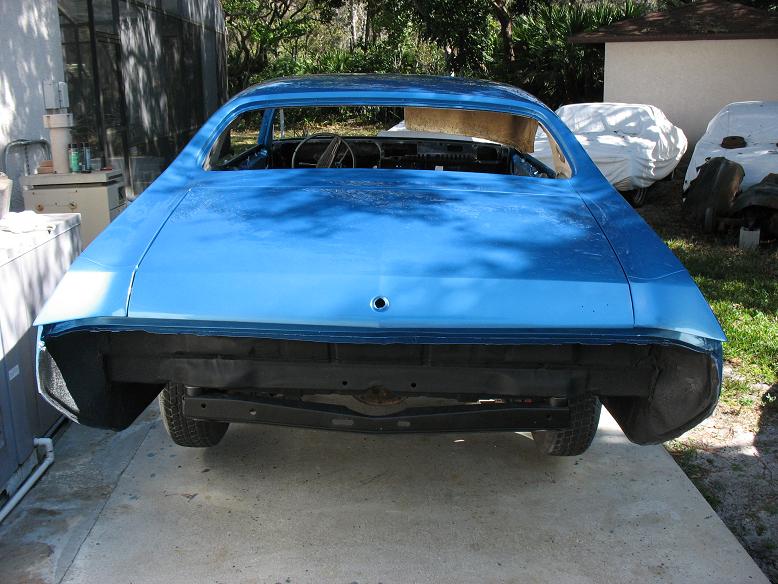 All body parts assembled and car is ready to be reassembled!
---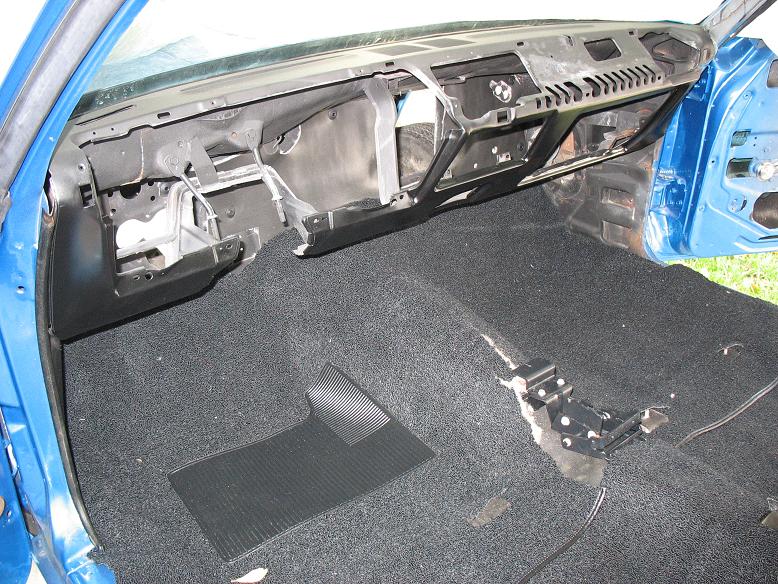 Dash repainted, firewall pad installed, shifter installed along with console bracket.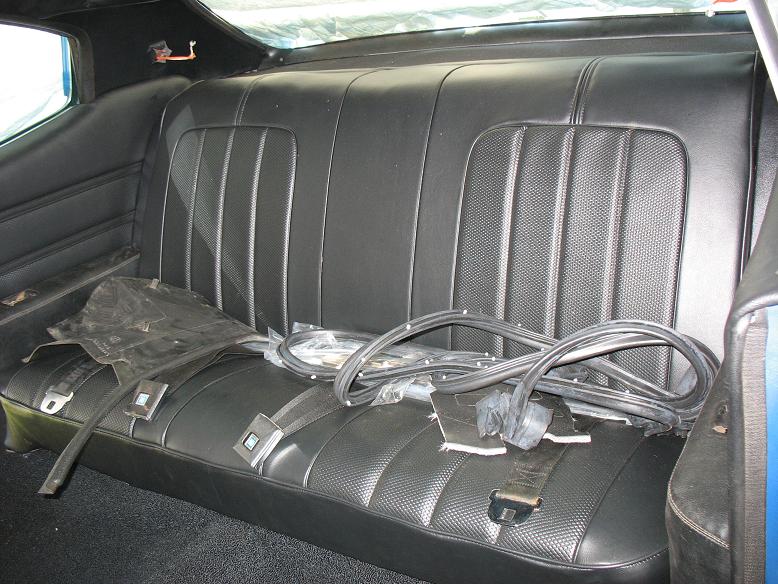 Rear seat recovered along with new interior panels
---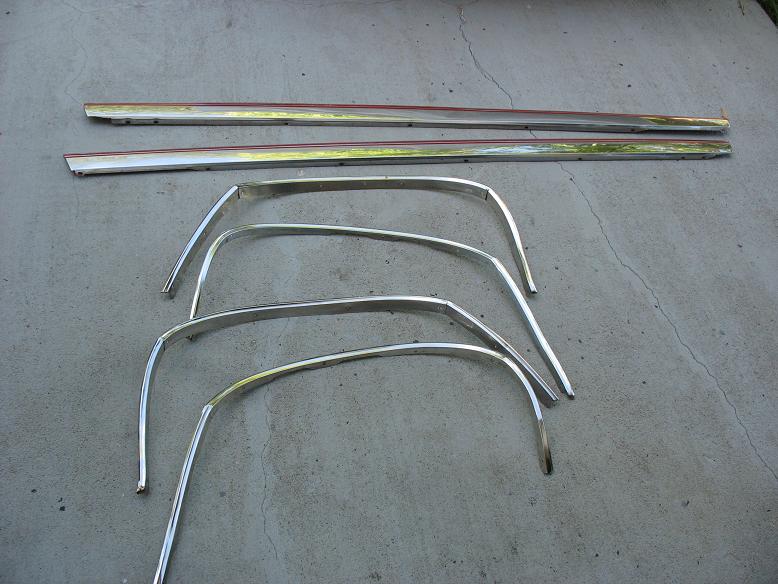 All stainless trim cleaned, polished and rocker panel covers repainted stripes.
---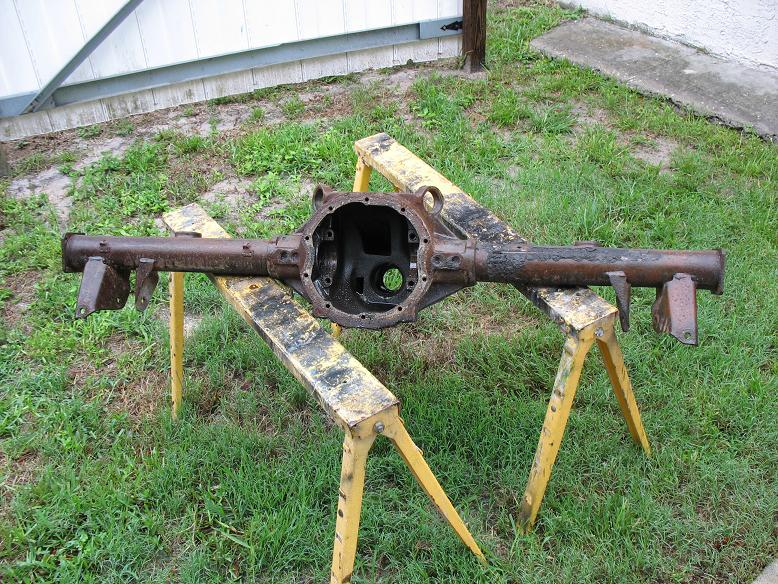 Rear axle completely disassembled, ready to be cleaned and painted. Axle will get a posi unit, all new bearings, seals, crush sleeve, posi unit with 3.23 gears.
---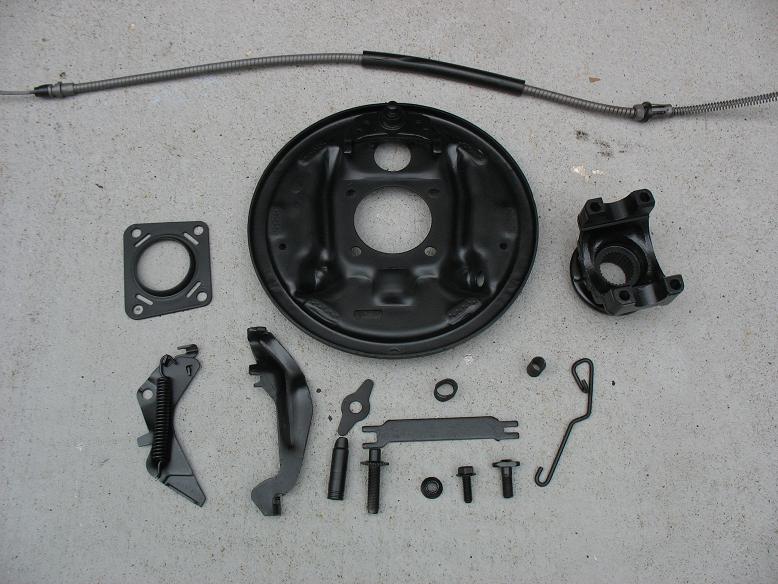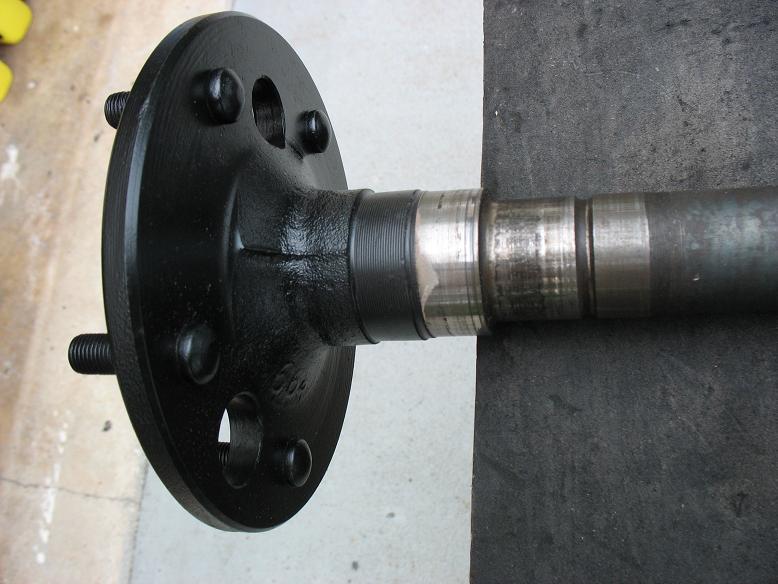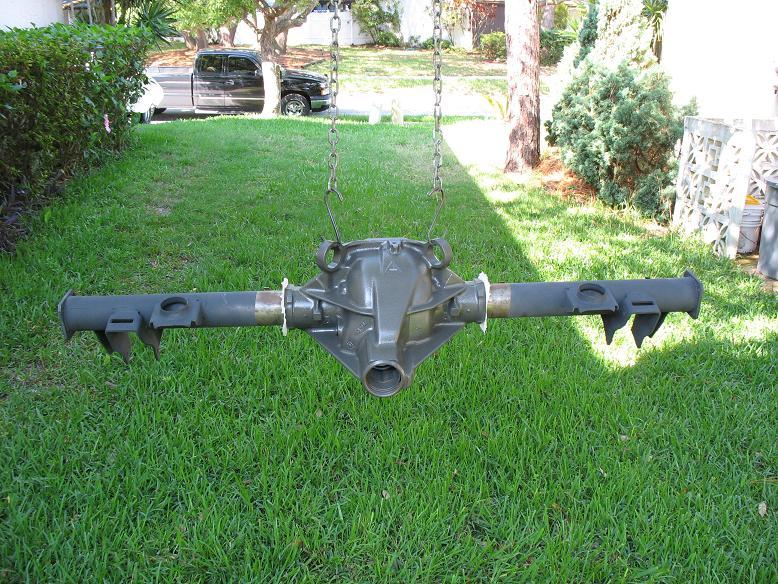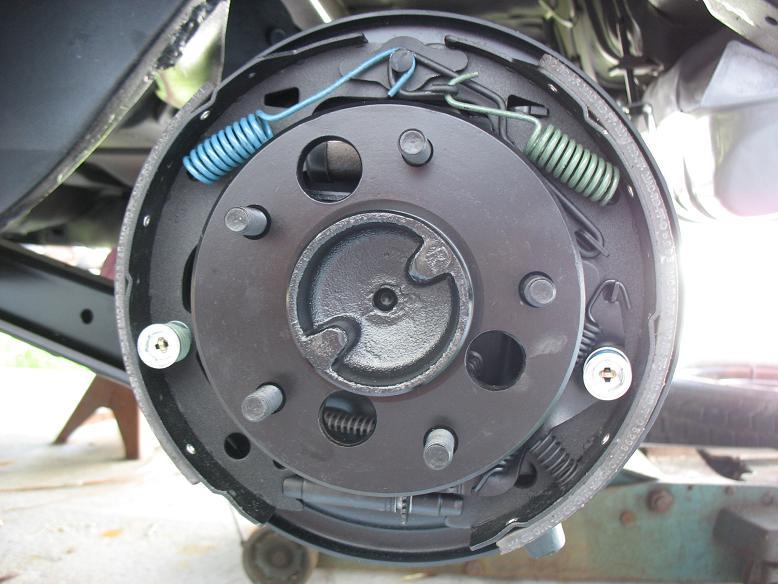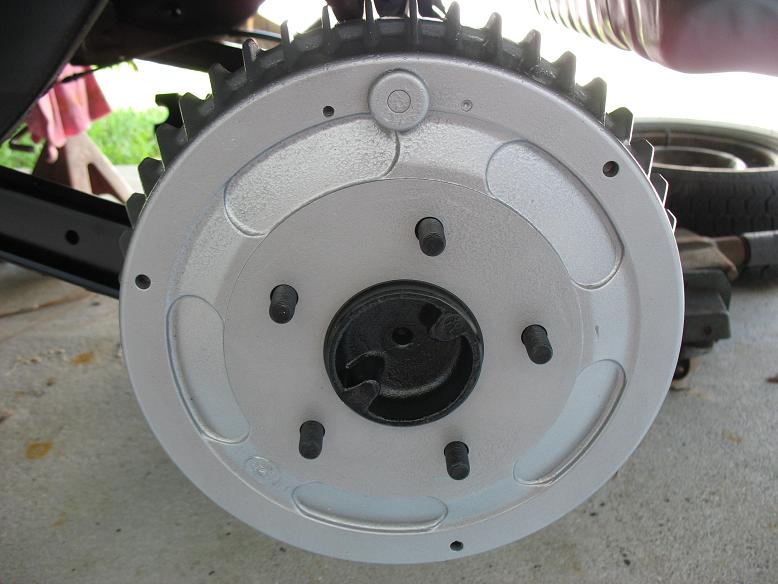 Rear axle completely rebuilt and installed with new brakes and brake hardware.
---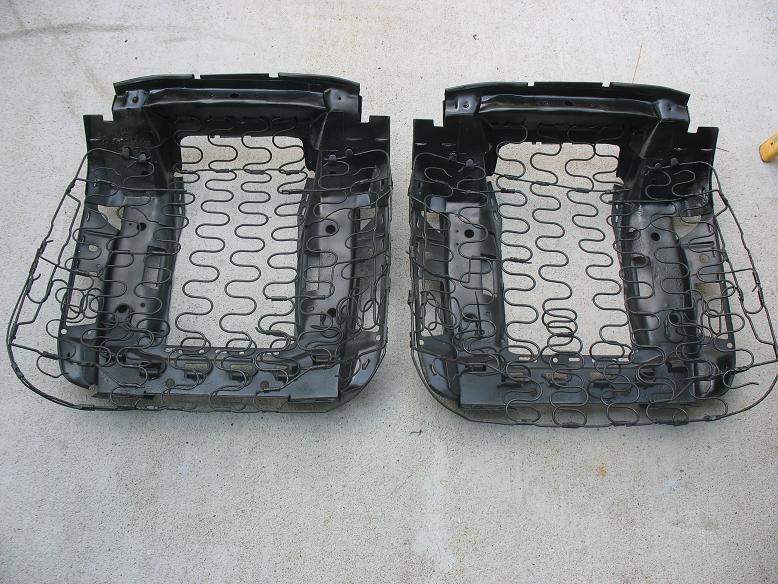 Lower bucket seat frames, cleaned, seat springs repaired/replaced, beadblasted and painted.
---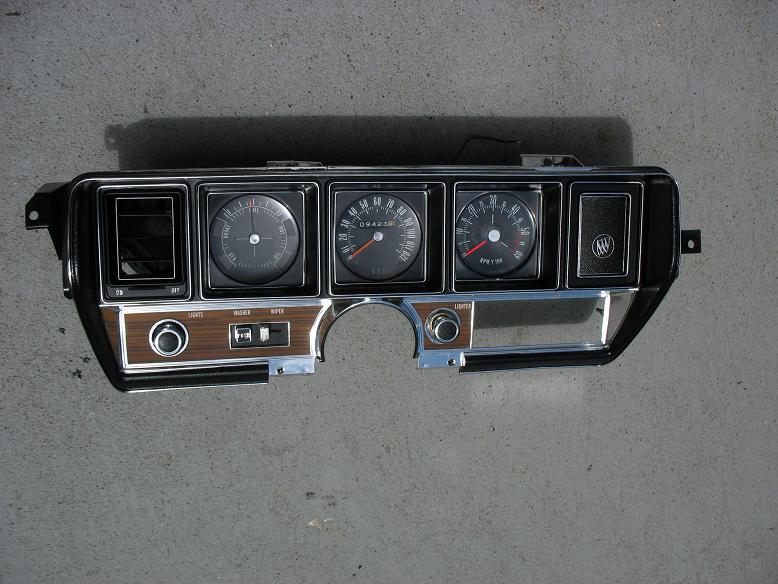 Restored instrument cluster ready to install, includes new woodgrain decals and tach.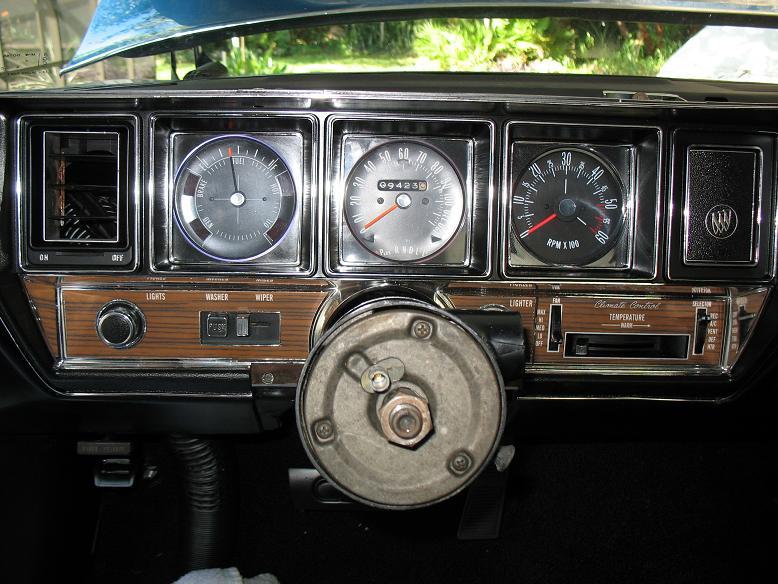 Installed restored instrument cluster along with rebuilt tilt floor shift steering column.
---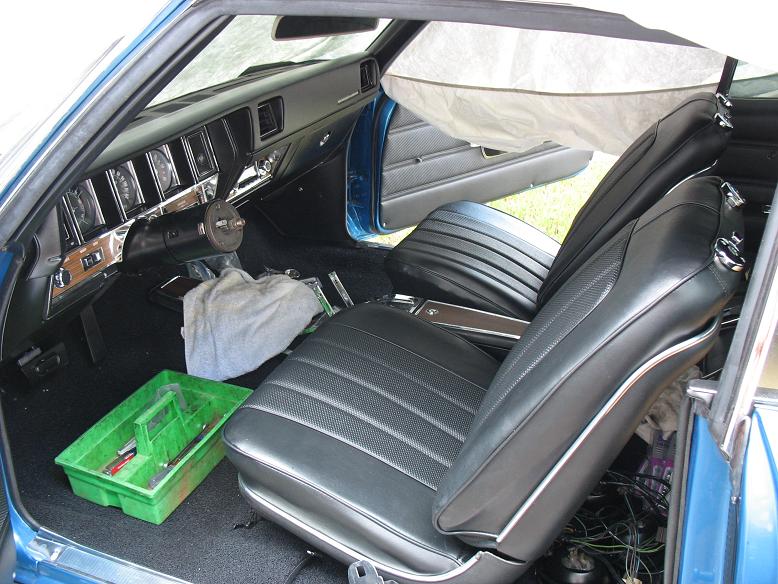 Recovered bucket seats installed
---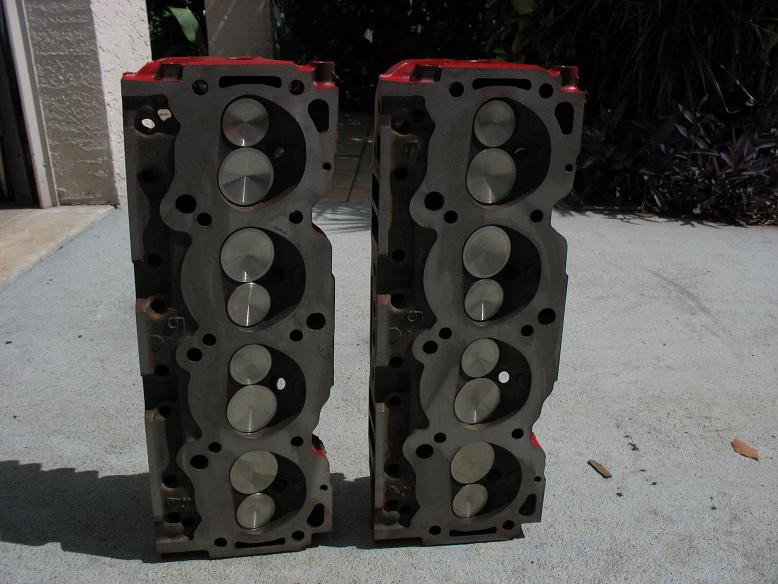 Completely redone Stage1 heads with port and polishing.
---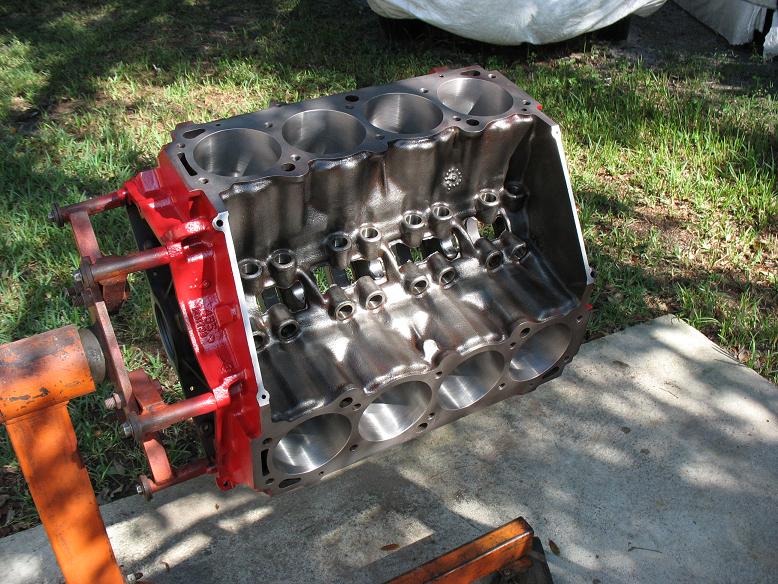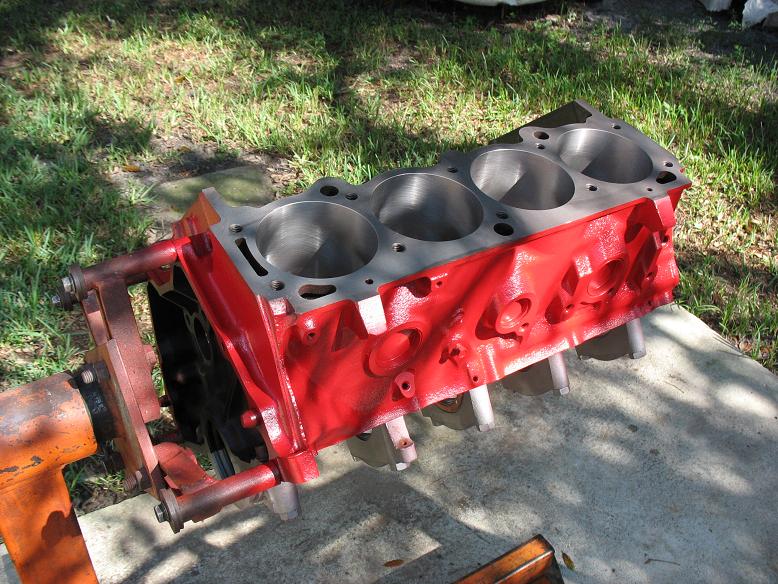 Machined block, painted and ready for assembly!
---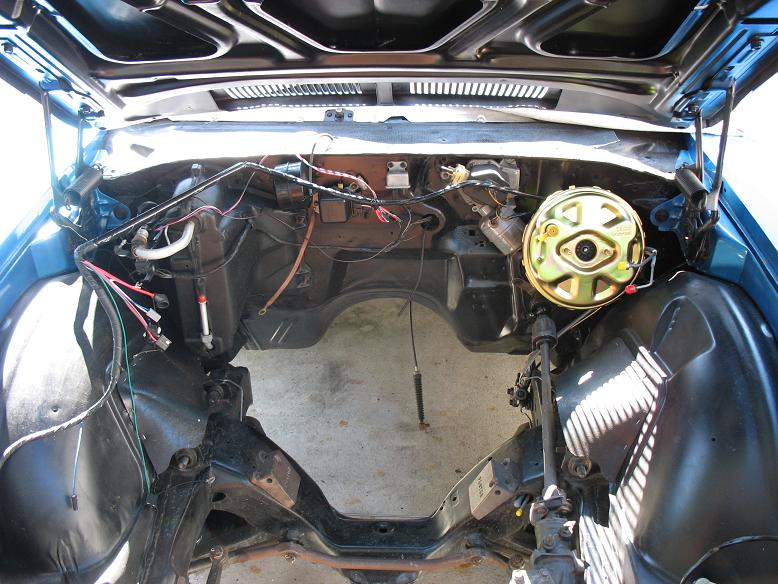 Fresh engine bay ready for 455 and TH400
---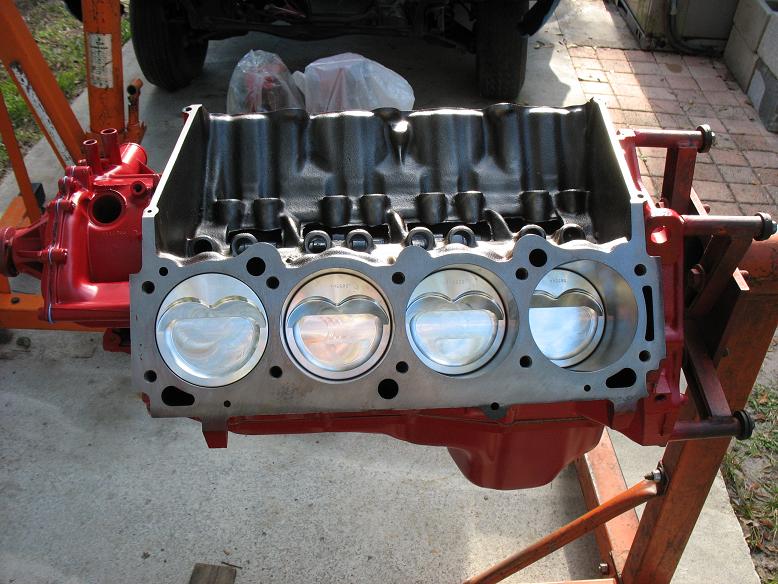 Assembled 455 with new forged 10:1 Wiseco pistons
---
Assembled 455 ready for TH400 to be connected and installed in the car
---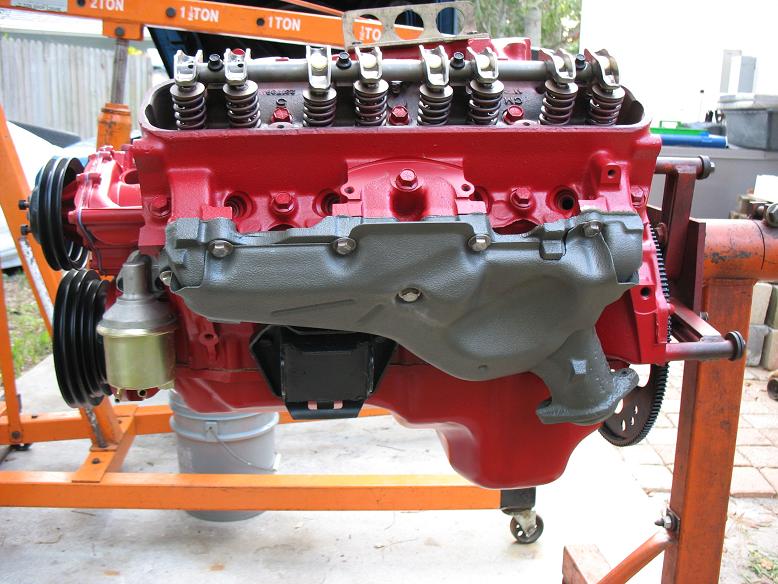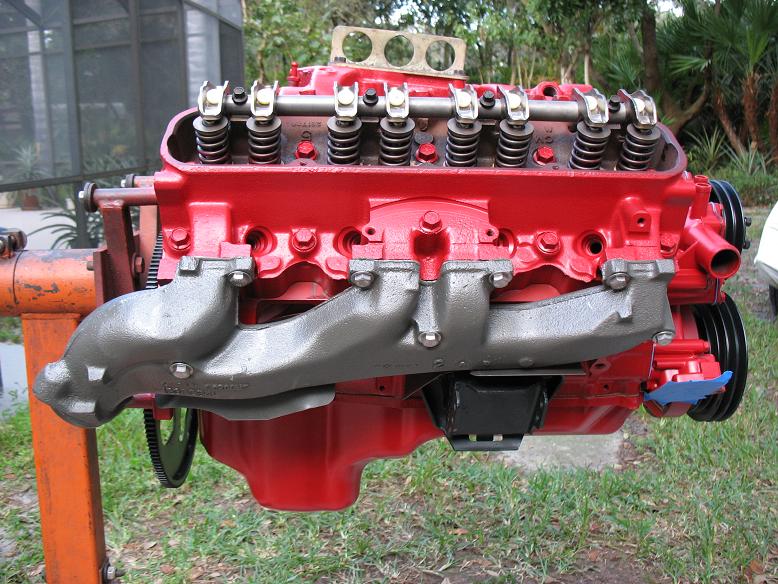 Detailed exhaust w/stainless hardware
---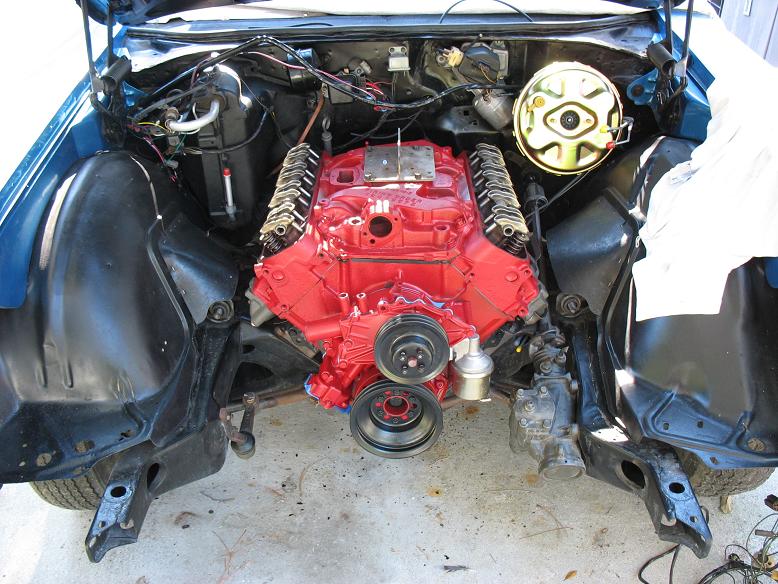 455 and TH400 installed...core support goes in and so do all the accessories.
---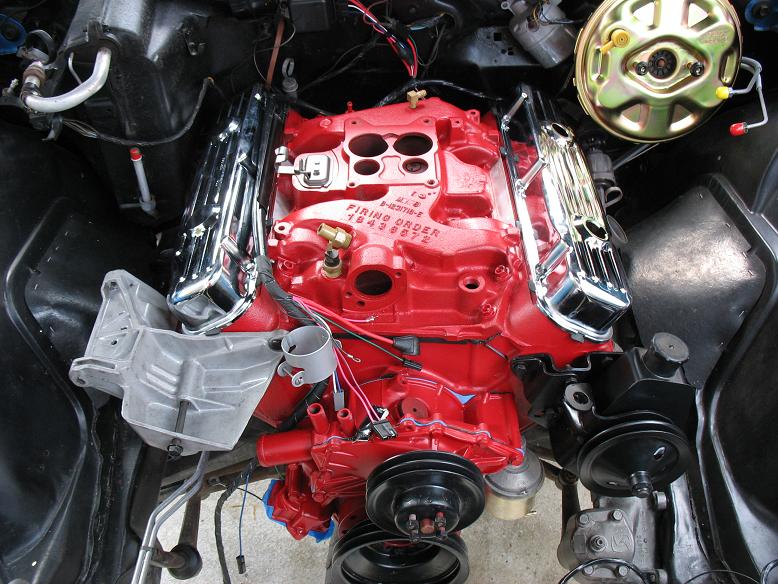 Stage1 valve covers installed....next bleeding the brakes and installing all accessories.
---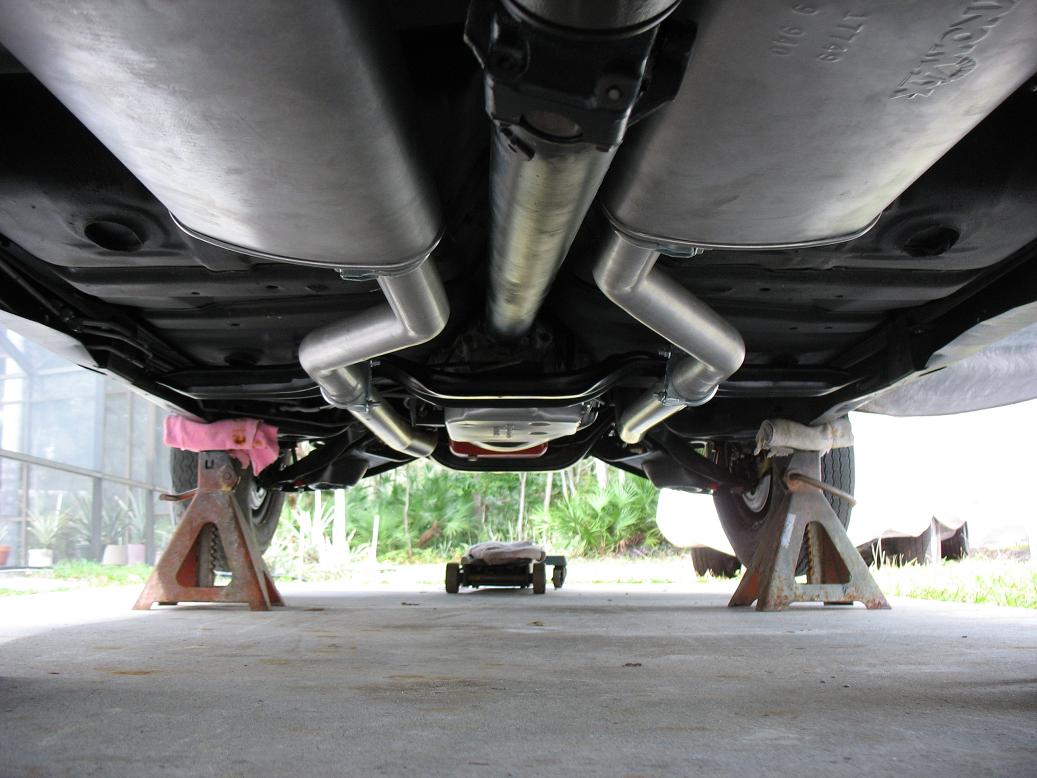 New 2.5" exhaust with Dynomax 17749 long case mufflers
---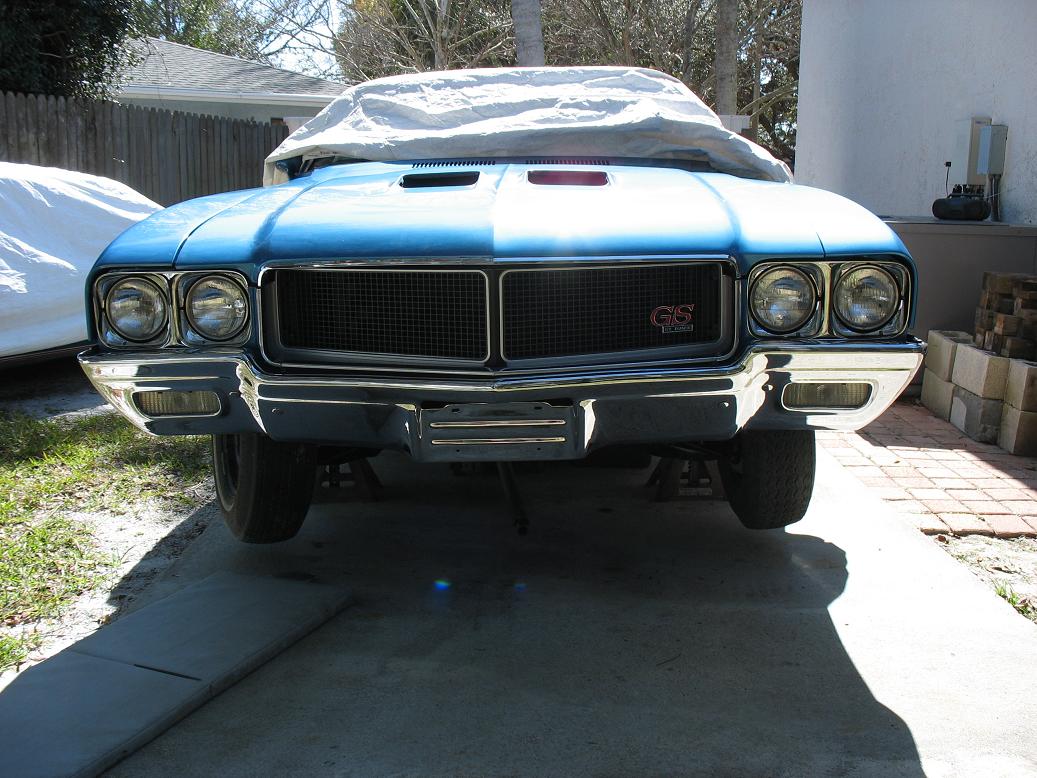 Front nose finally done!
---
Rebuilt 800 CFM carb ready to install
---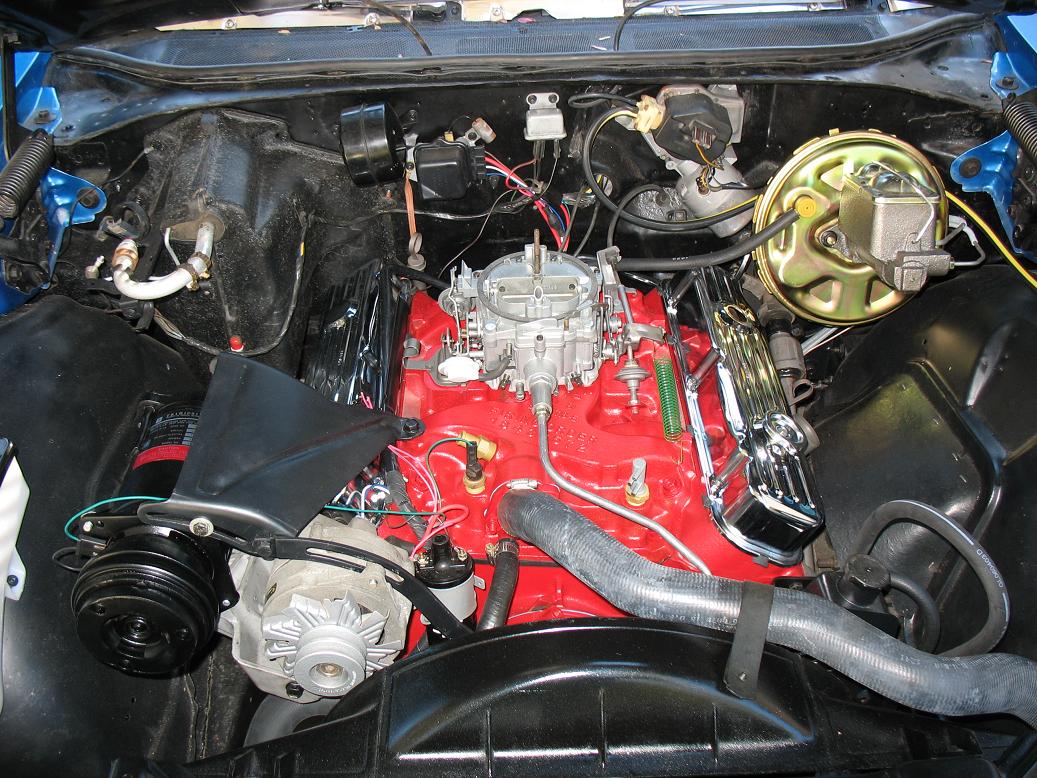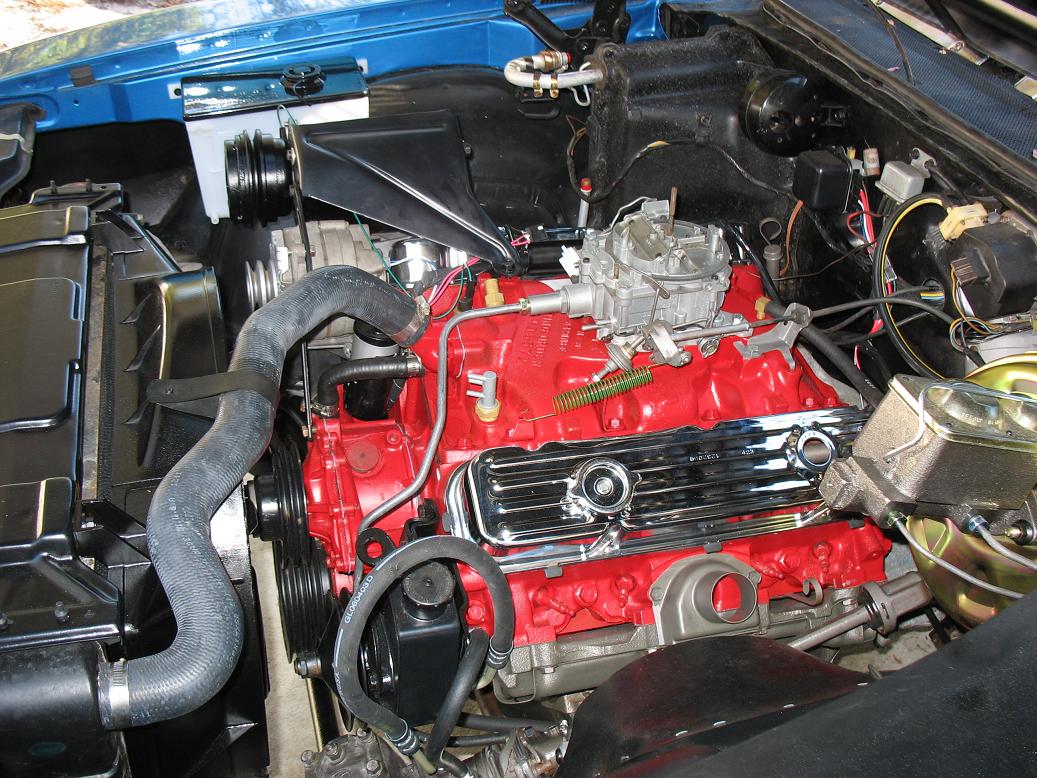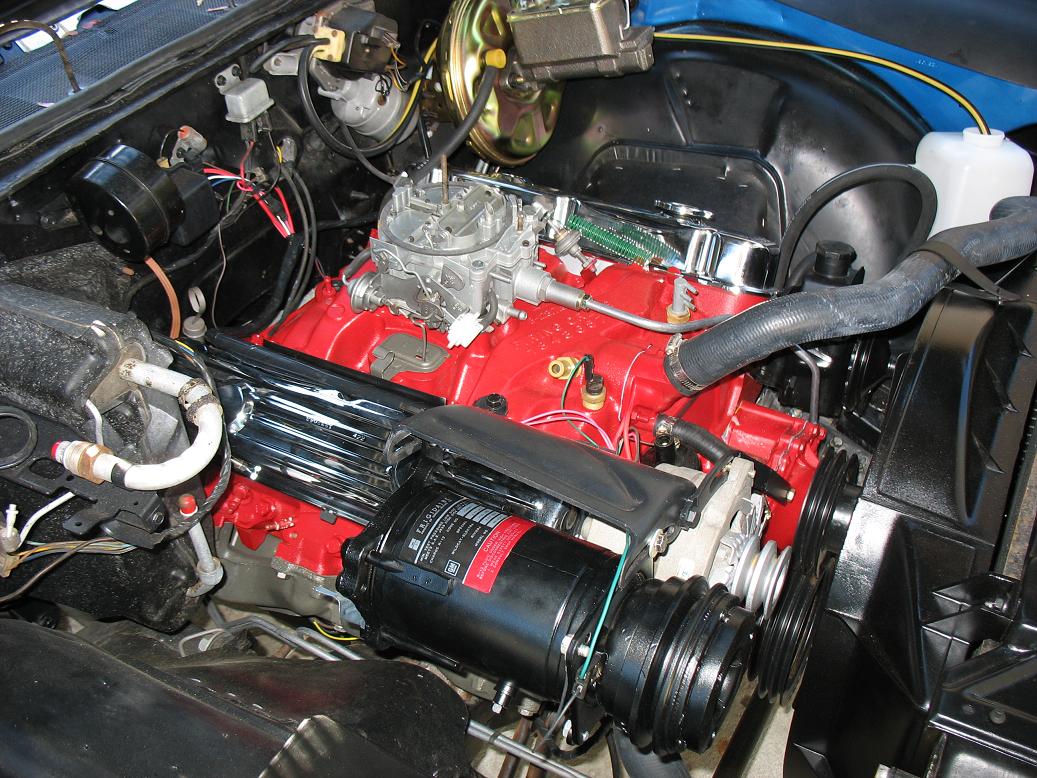 Engine bay almost done....just waiting on a few ac parts to arrive!
---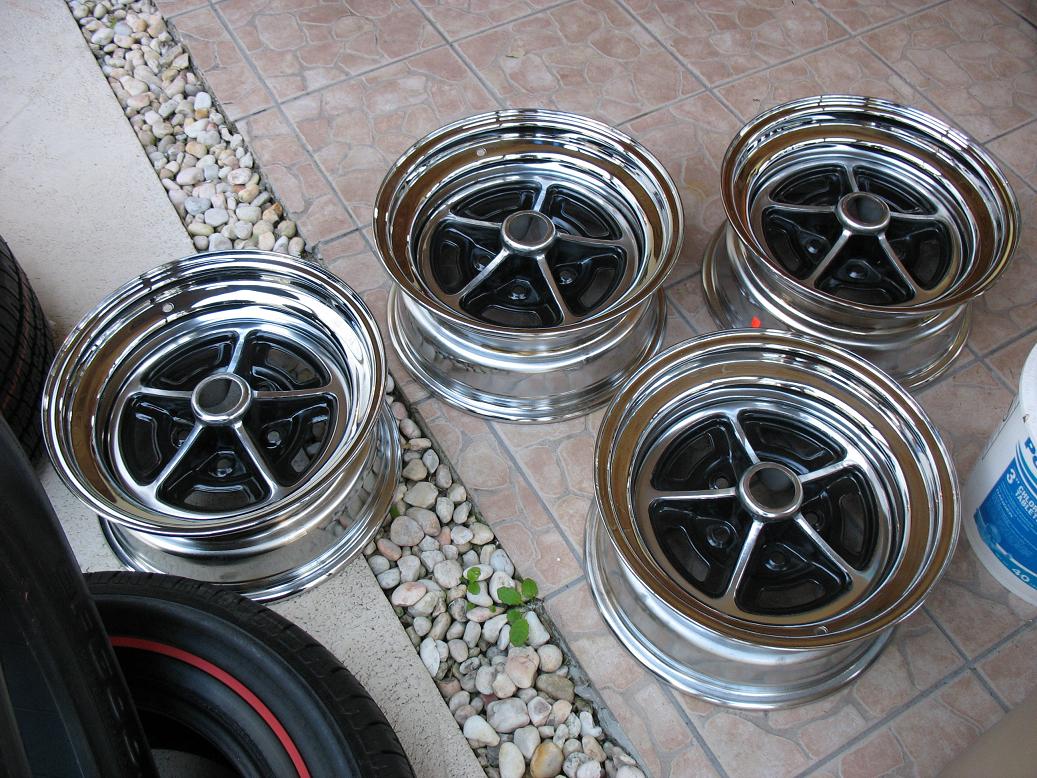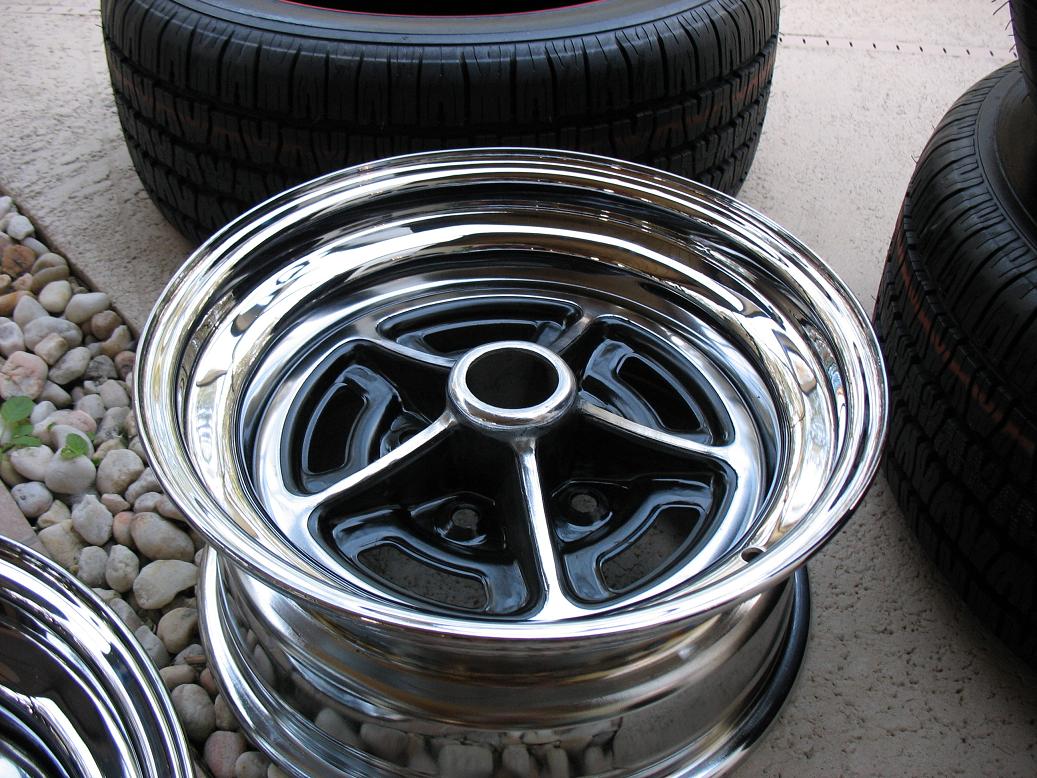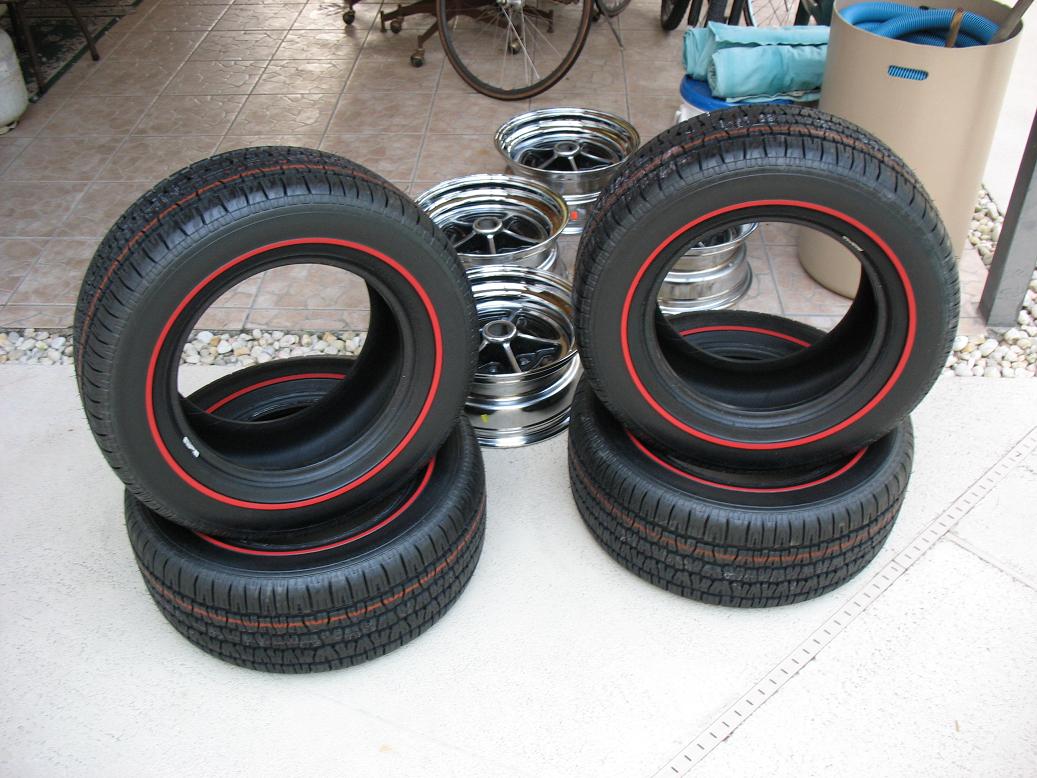 Repro WG wheels and 245-60-15 BFG Radial TAs ready to mount!
---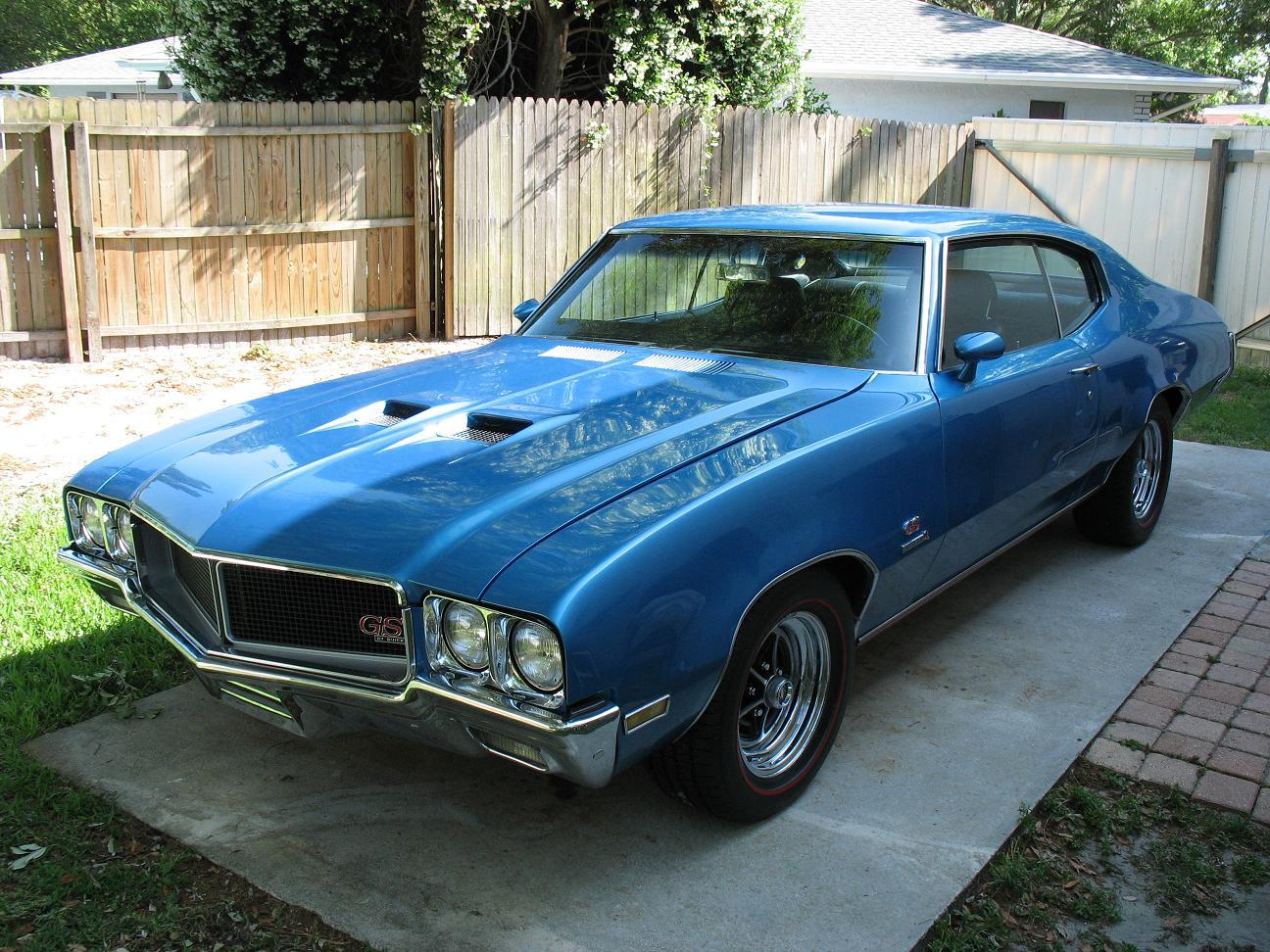 Nice set of redline tires add to the GS!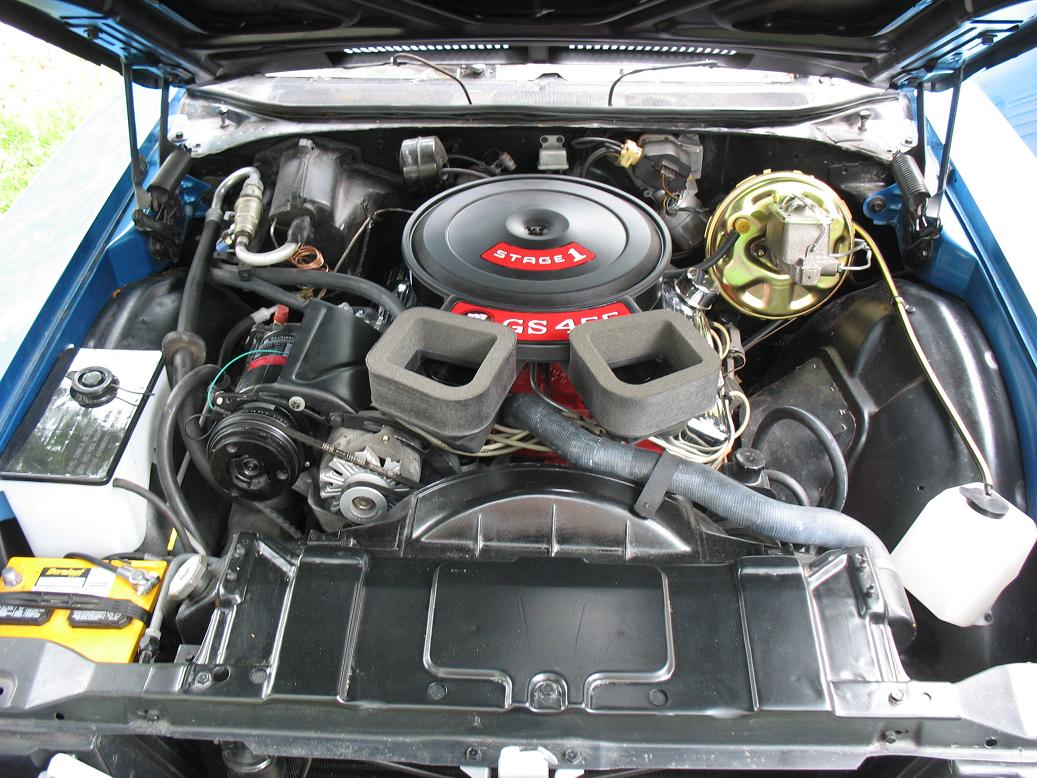 Finished engine compartment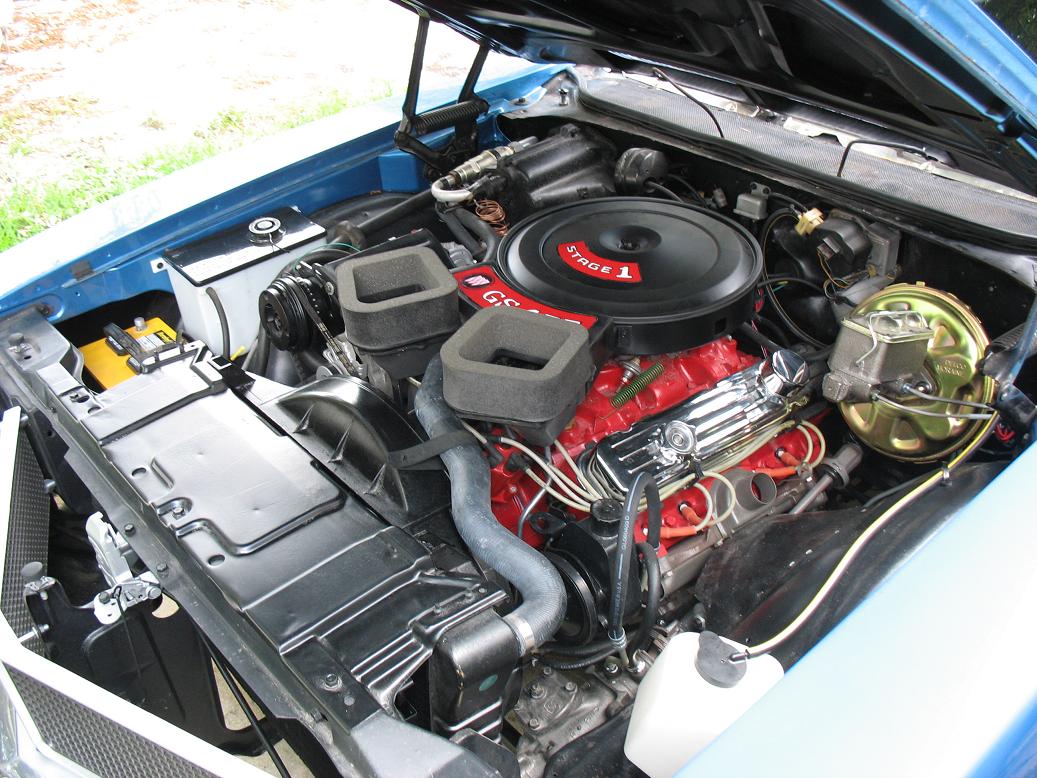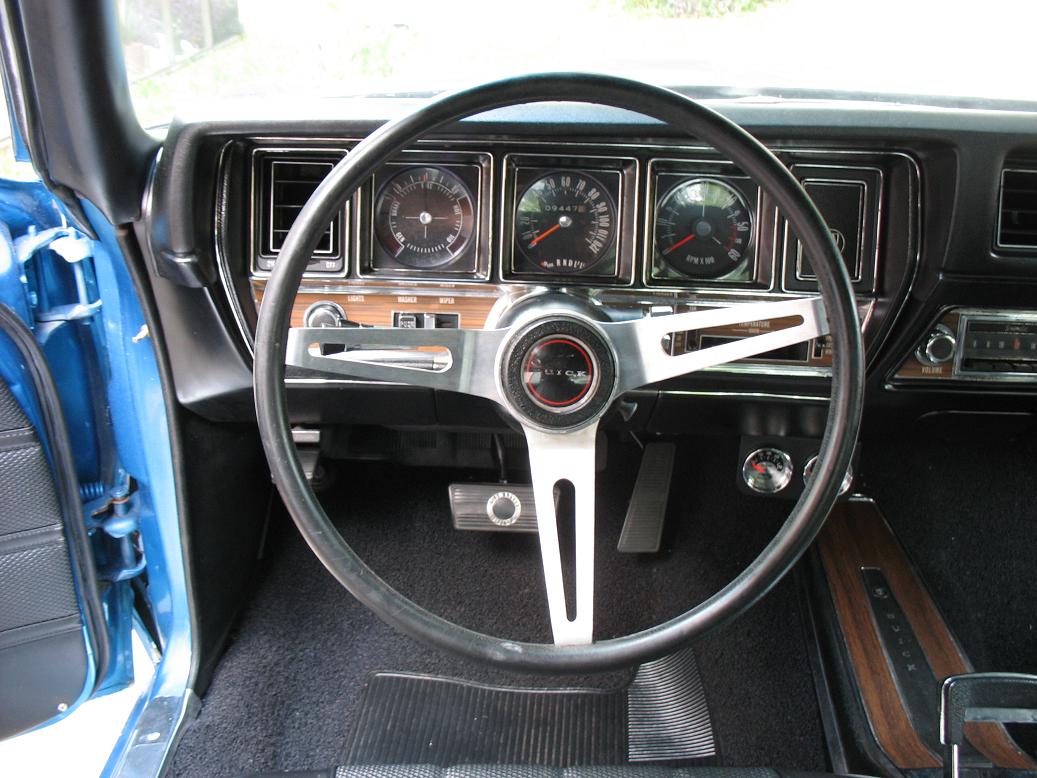 Original rallye wheel!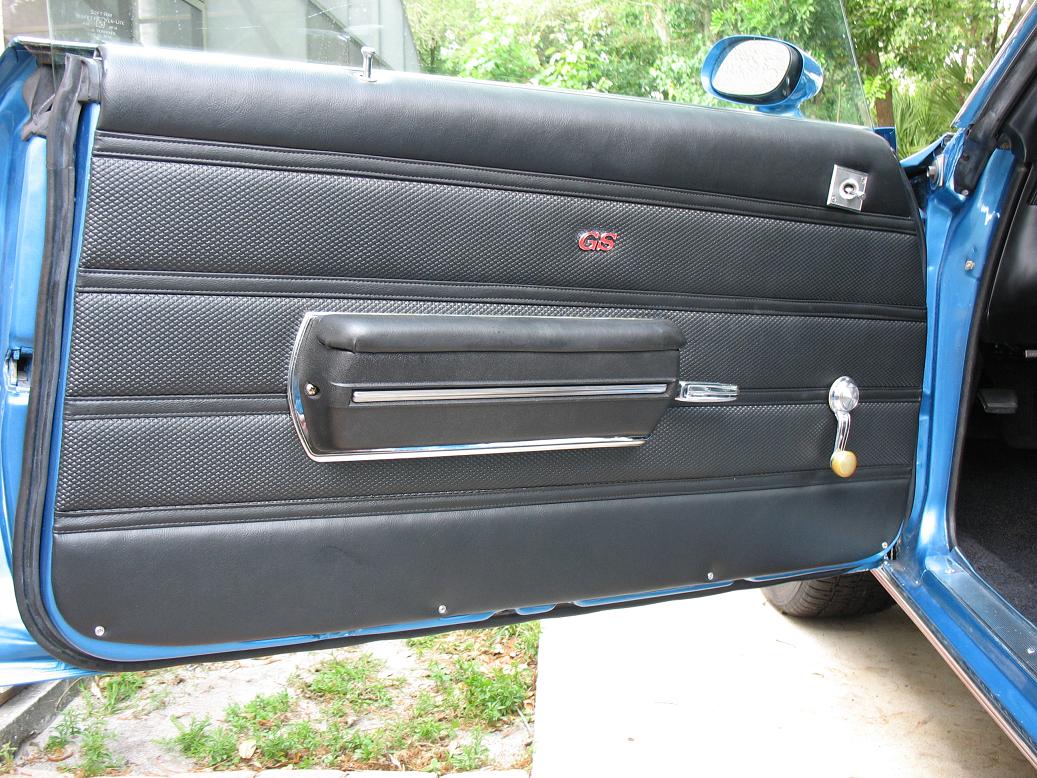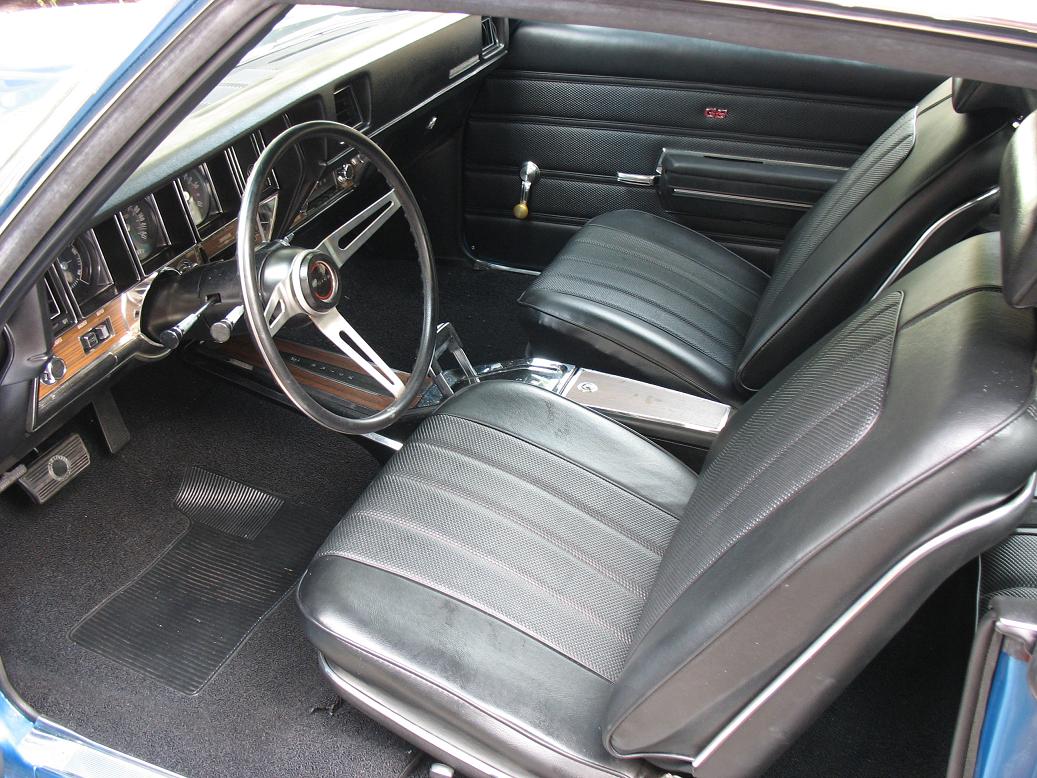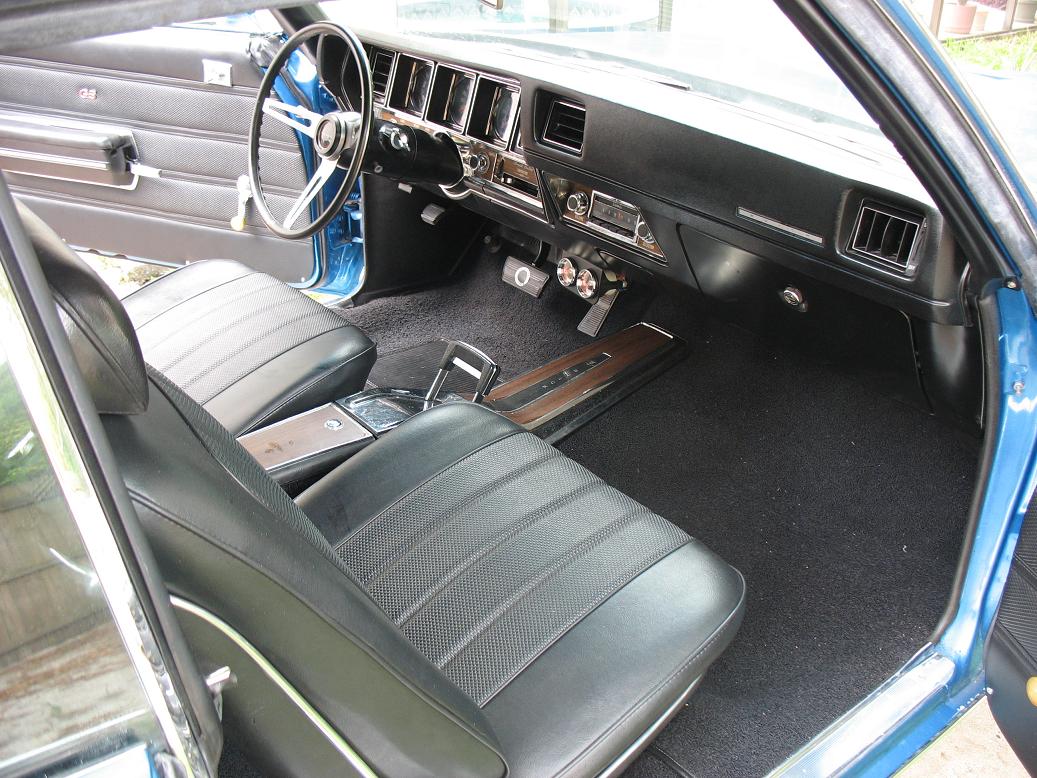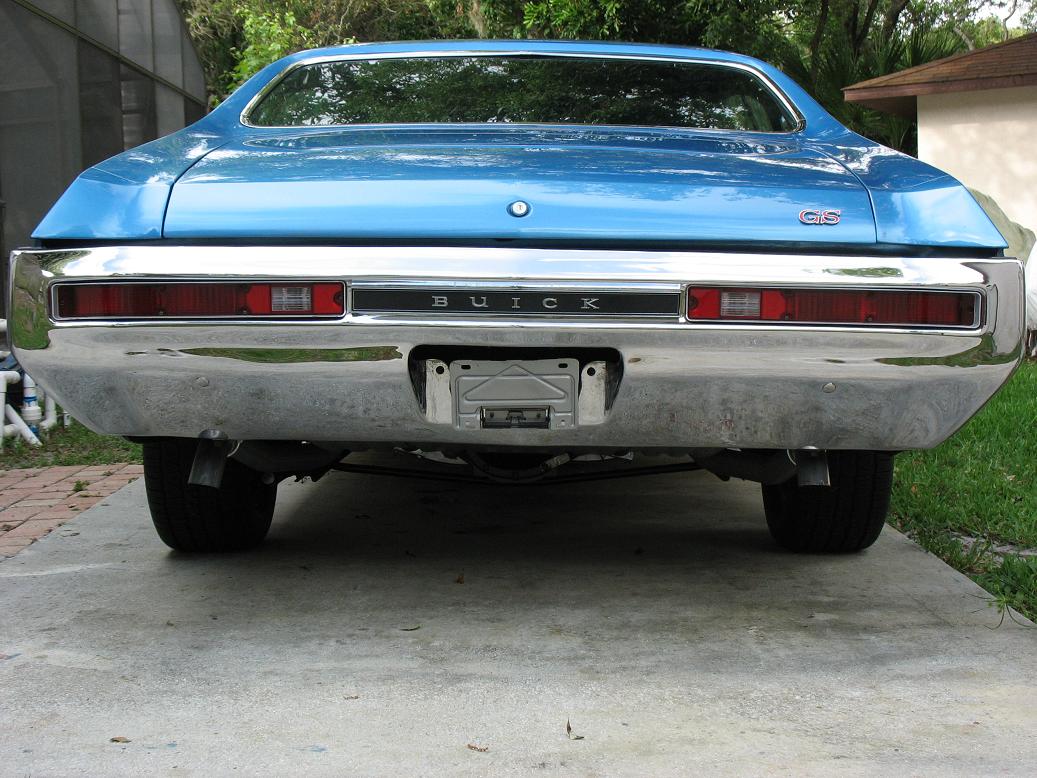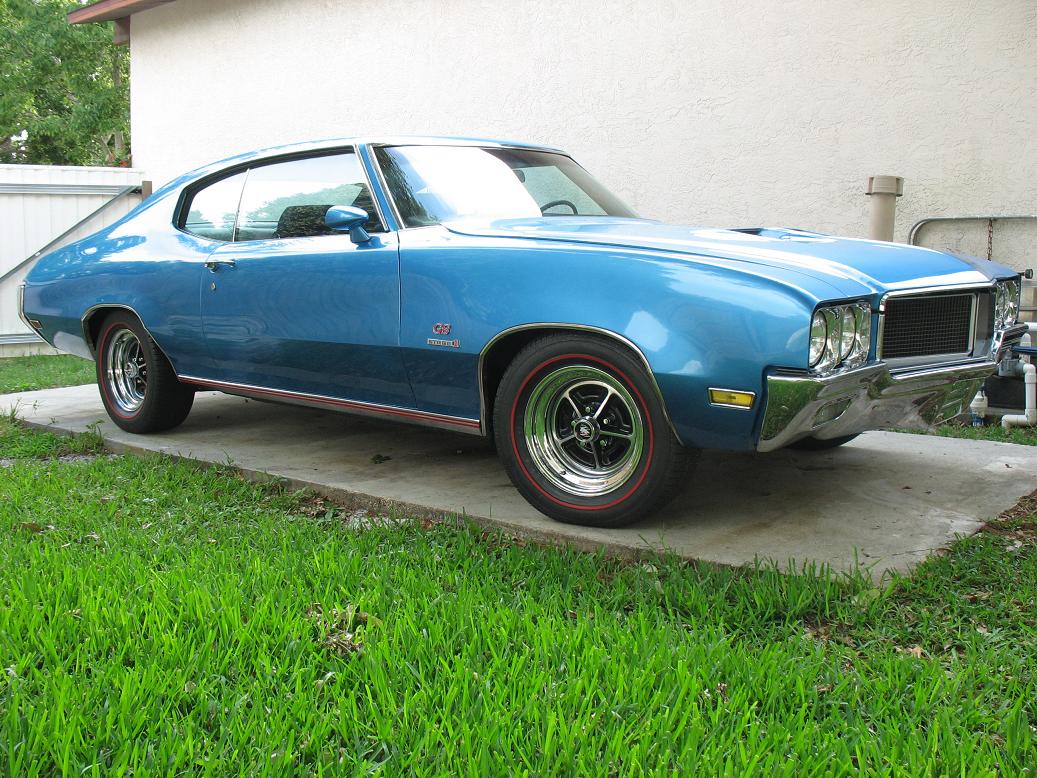 All done!