70 GS455 Convertible
Updated 6-17-07

Here is someone's abandoned project. Car is a factory GS455 w/ac, ps, mdb, buckets and console. Not many options. As you can see from the pics, car is "rough". Will receive new qtr skins, 1-piece trunk pan, 1 piece floor, gas tank braces, rear seat pan, rear wheel well repair, core support kit and RF fenderwell patch panel. Fenders will be replaced with clean originals. Doors are good but need some work.
Front clip removed, engine and trans removed. Next, removing the body from the frame!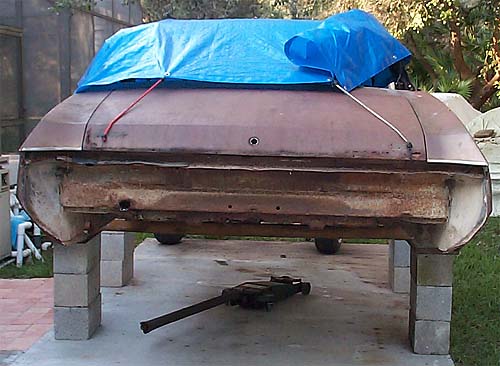 Rear view of body off rolling chassis and setting on cinder block stands and 4x4 lumber beams.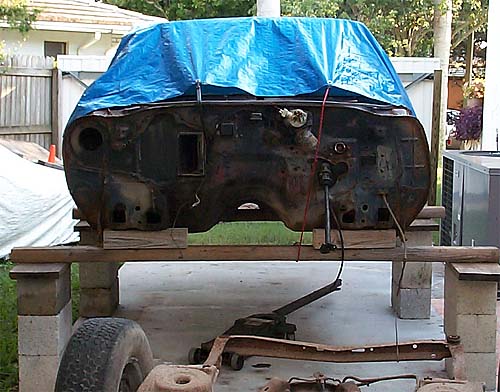 Front view of body off the rolling chassis.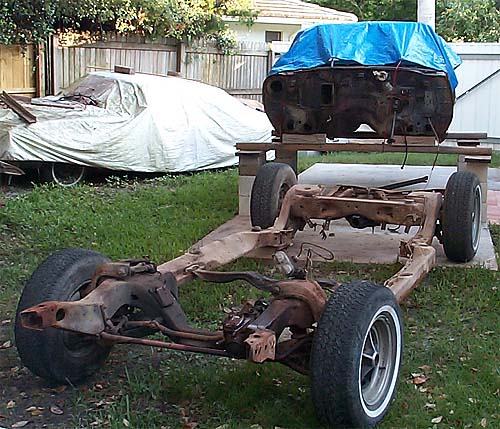 Rolling chassis ready to be disassembled.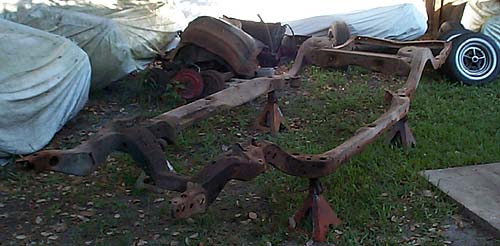 Chassis disassembled and ready to be cleaned and painted!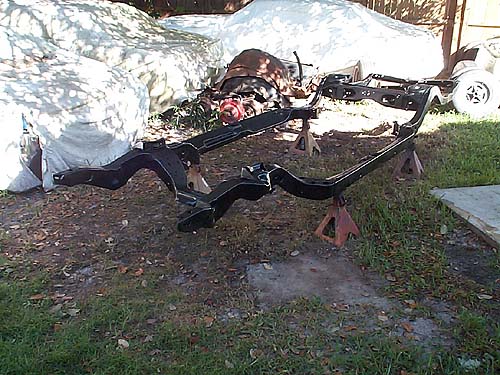 Frame pressure washed, wire brushed, phosphoric acid washed, cleaned with Prep-Sol, painted semi-gloss black. Now ready for reassembly.
---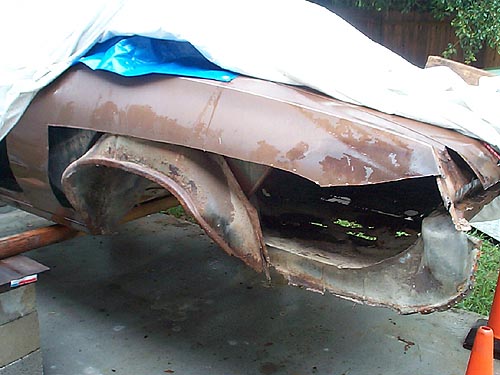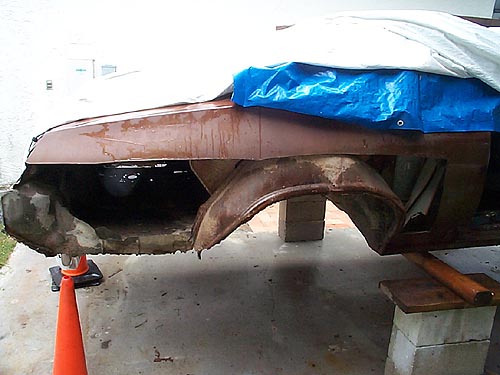 Preliminary cuts to remove most of rear qtr skins. This first cut will allow repair of wheel wells, replacement of trunk floor with new one piece panel and new trunk drops. Once completed, final rear qtr skin cut will be made and installation of new skins will occur.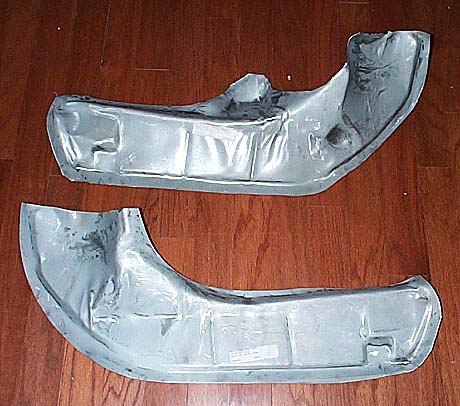 Here are the new trunk drops from www.shermanparts.com Sherman&Associates, price is $62 each.
---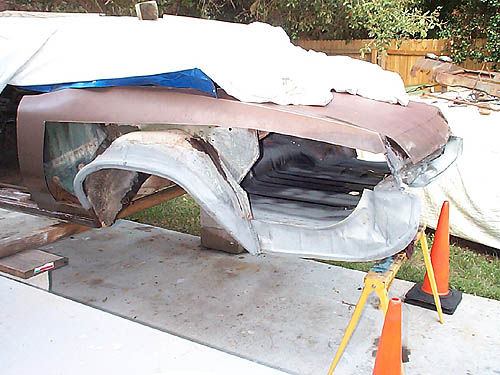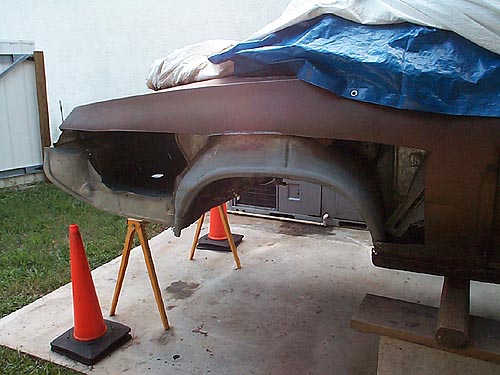 Trunk drops welded in place and rear wheel well lips repaired with lips from a salvage car.
---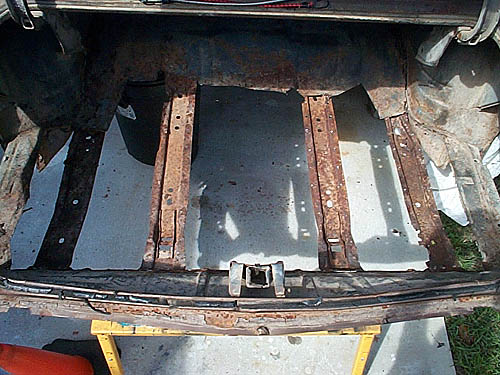 Old trunk floor removed and braces cleaned of old spot welds. Braces were wire brushed and then brushed with phosphoric acid to neutralize any rust.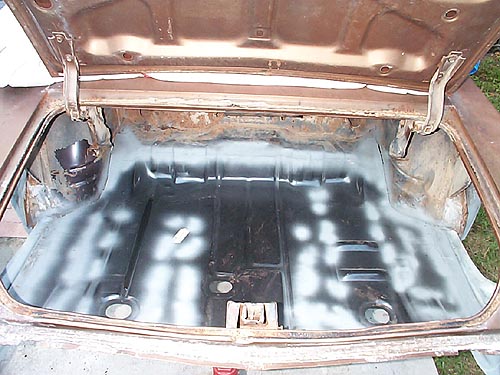 New trunk pan welded in and weld spots ground smooth. Light coat of SEM weld-thru primer applied to all bare metal areas.
---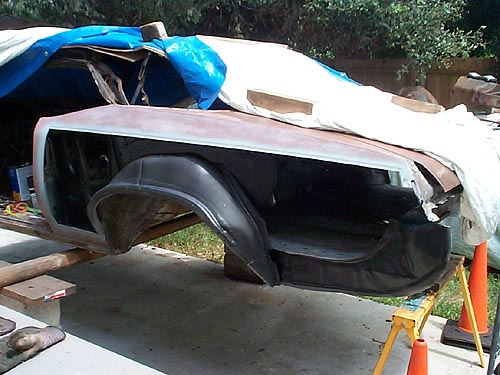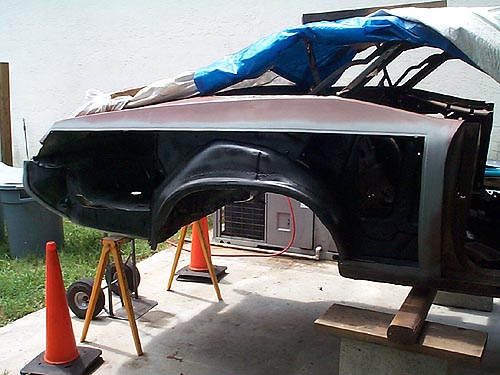 Rear qtrs removed and final cuts made. Wheel houses wire brushed, phosphoric acid coated and undercoated to prevent rust. Rear qtr skin installation is next!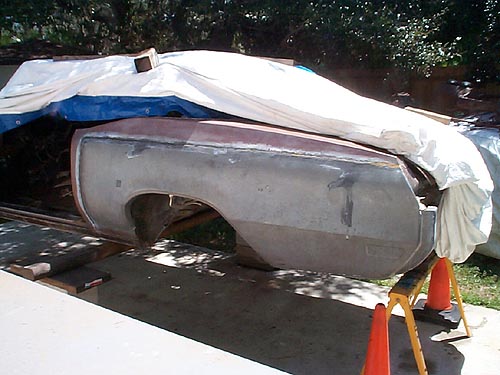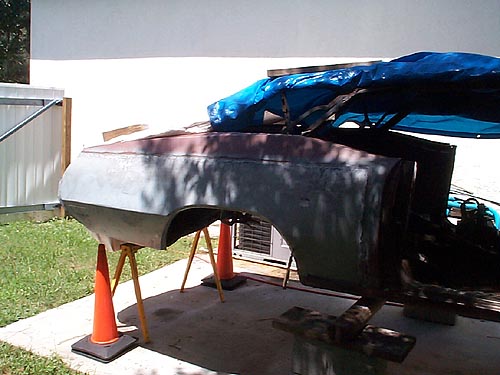 New Tabco quarters installed.
---
Rusty floor pan removed along with secondary floor brace. New floor and brace to be installed next!
---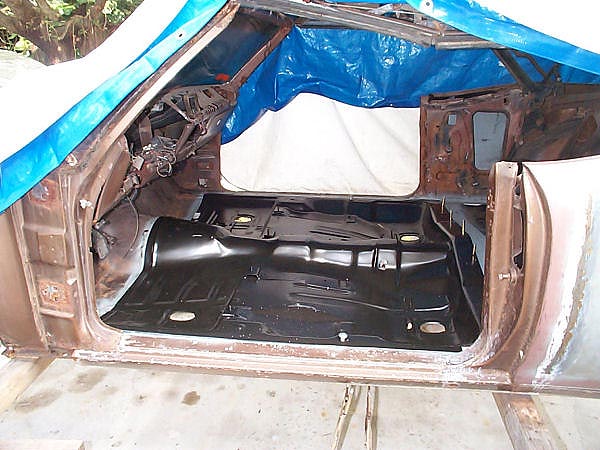 Rear(under backseat bottom cushion) floor pan(one piece) and front one piece floor pan installed.
Also installed mid-floor brace. All that is left for the floors and trunk floor is seam sealer.
---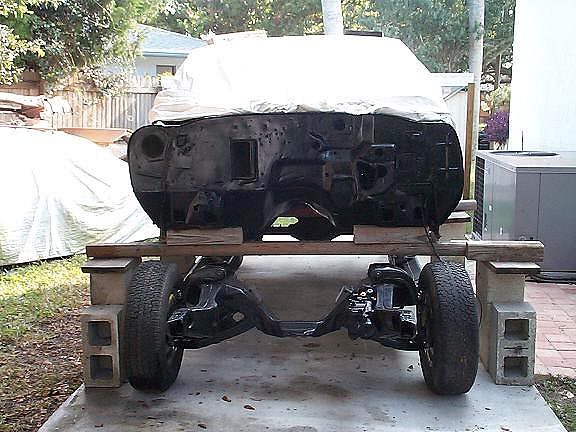 Restored chassis rolled under body. Ready to drop body on chassis.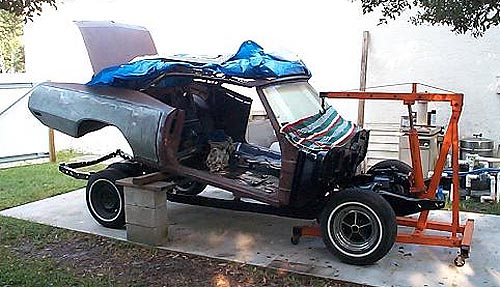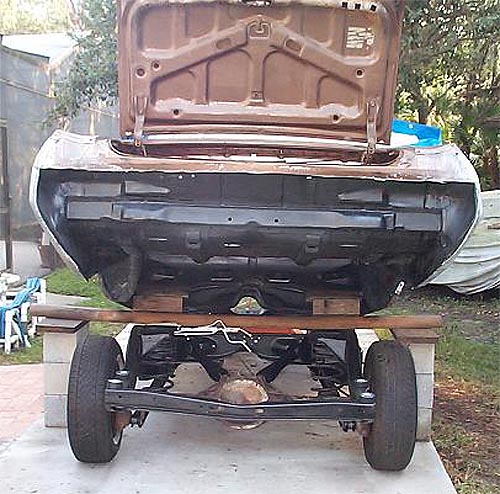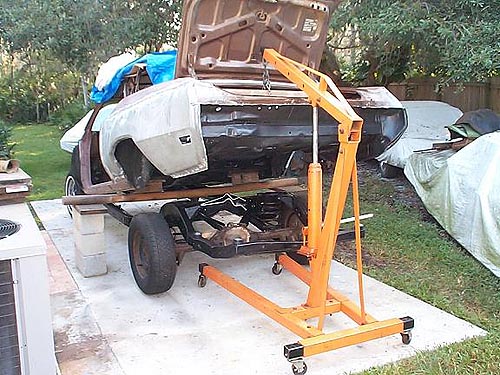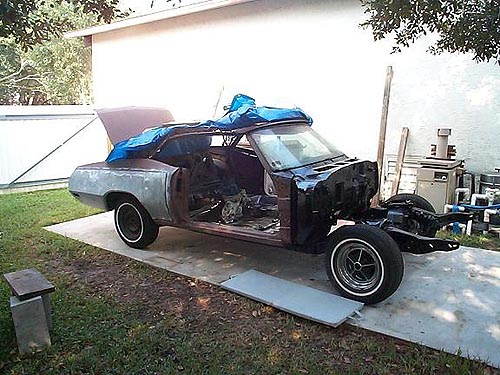 Body lowered onto chassis. Ready to got to the paint shop!
---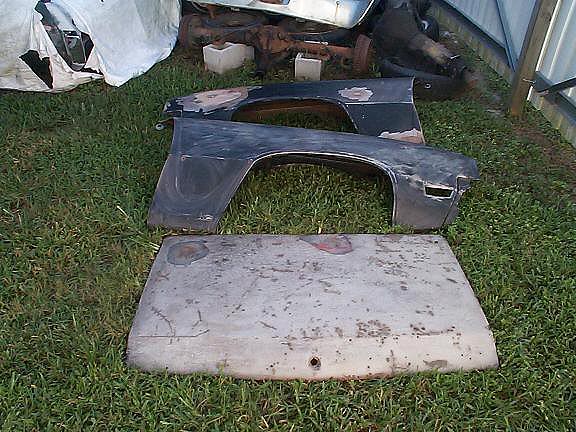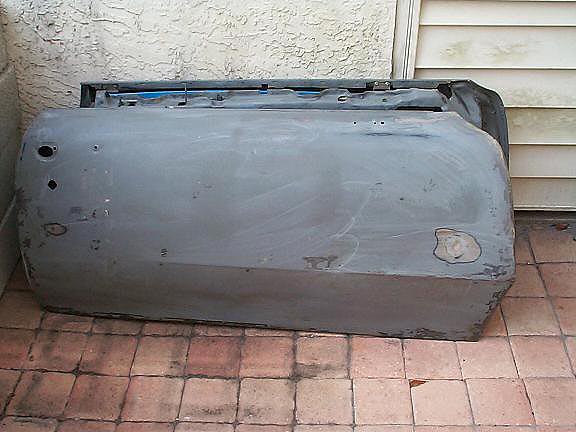 Front fenders, trunk and doors stripped and ready for the body shop!
---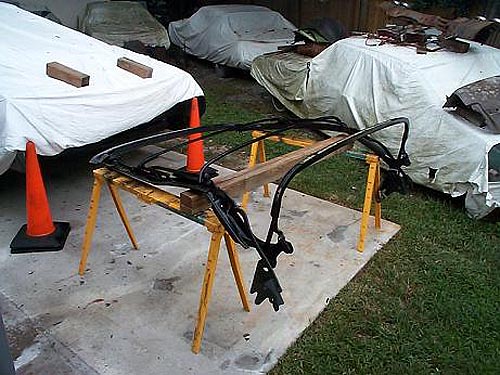 Conv top mechanism removed from car. Old top removed and all staples, screws, siderail weathestripping removed. Top is wire brushed, phosphoric acid washed, sanded and painted. Car going to the top shop then to the body shop!
---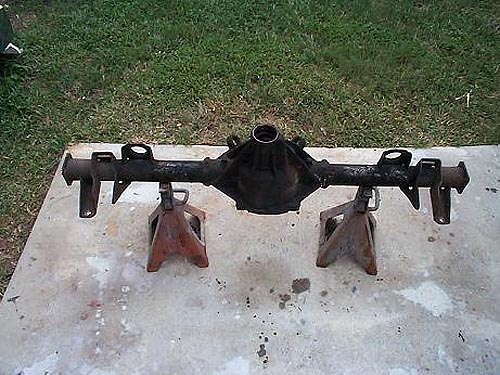 While the car is at the top shop, 8.5" rear axle from a 72 Skylark will be cleaned, painted, new bushings installed. Next step is to have all new bearings, seals, crush sleeve and a 3.23 posi unit set-up installed.
Rear painted and ready for rebuild!
---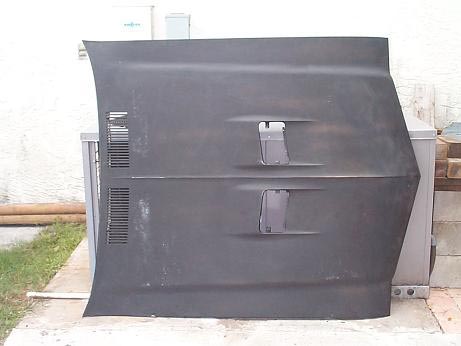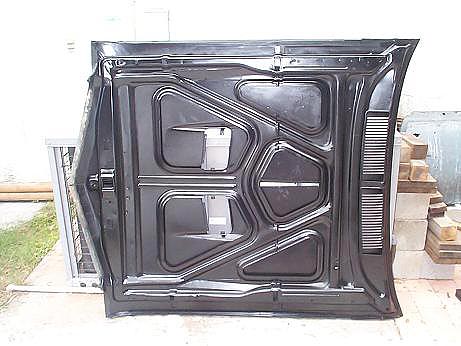 GS hood stripped, underside hand sanded and painted semi-gloss black!
---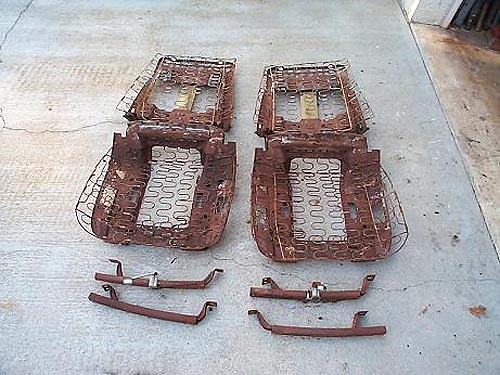 Bucket seats stripped of old seat material, padding and hog rings. Next, seat spring repair, bead blast and paint. Interior panels and rear seat are next.
---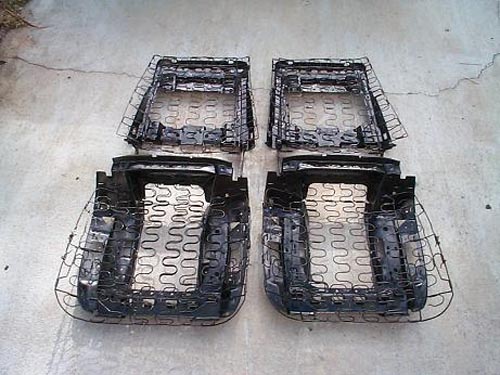 Bucket seats after spring repair, bead blast and paint! Ready for new seat foams, covers, bucket seat hardware and headrests!
---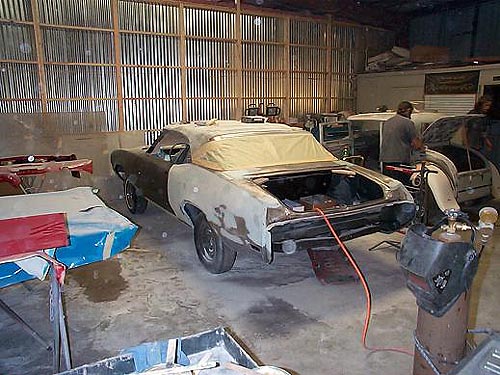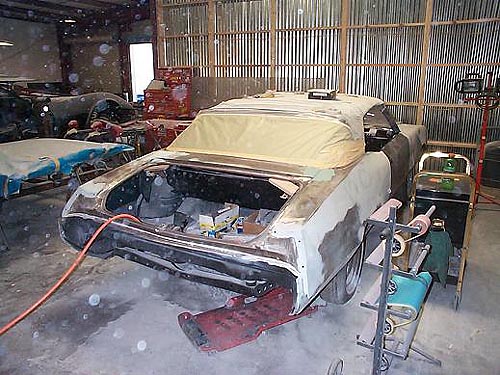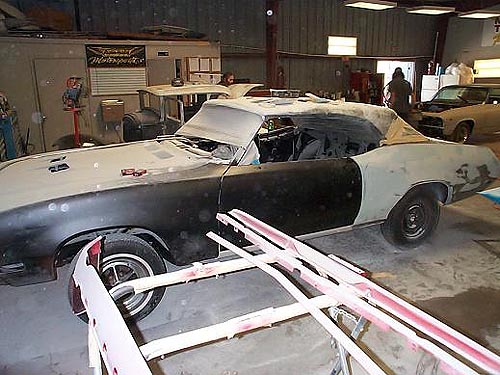 Car almost done with body work. Just rear clip to be epoxy primed and sanded. Should be painted in a week or two!
---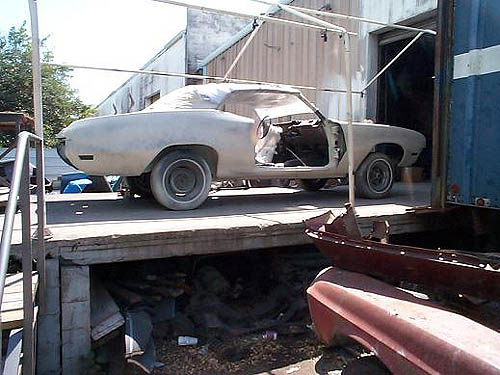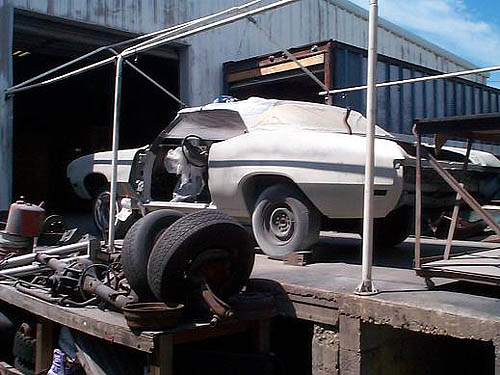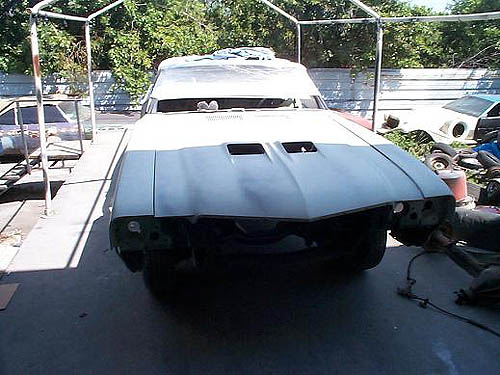 Car now has color guide coat for final sanding. Door jambs are ready to be sprayed.
Entire car should be painted in a week! More pics to come!
---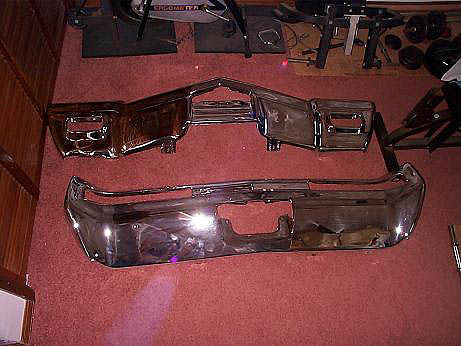 Rechromed bumpers ready for assembly and installation!
---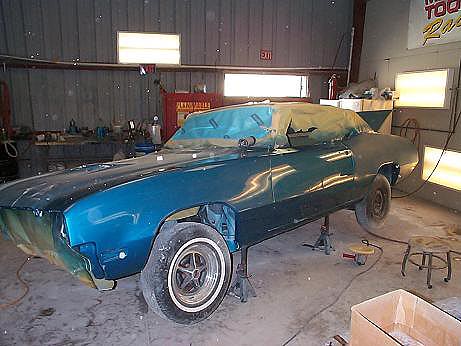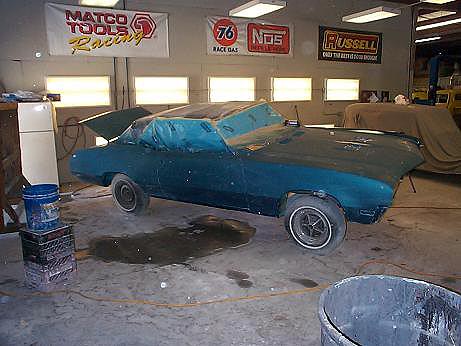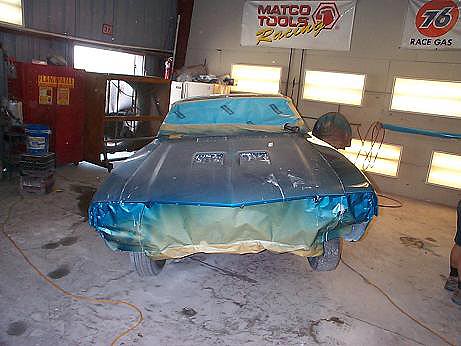 Car painted and buffing underway. Should be complete in a few days and ready
for final cleaning and reassembly!
---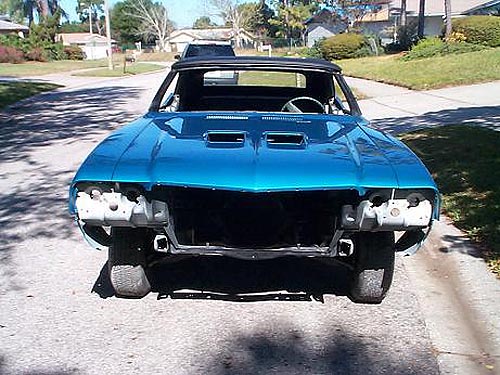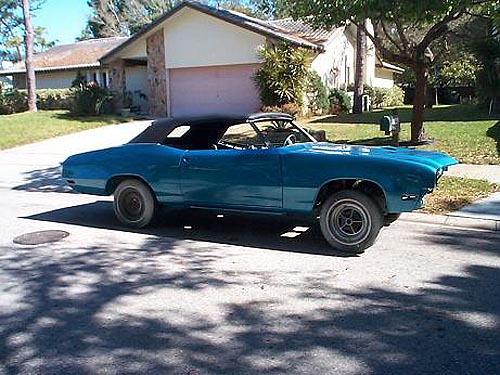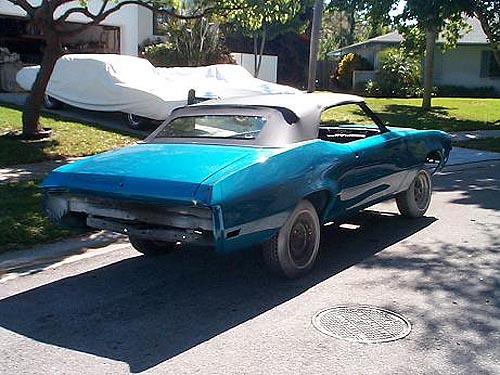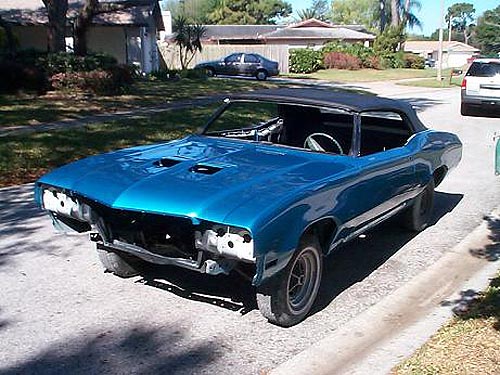 Buffing complete and car is ready for reassembly. Overspray in many areas will be resanded and repainted to match rest of untouched areas.
---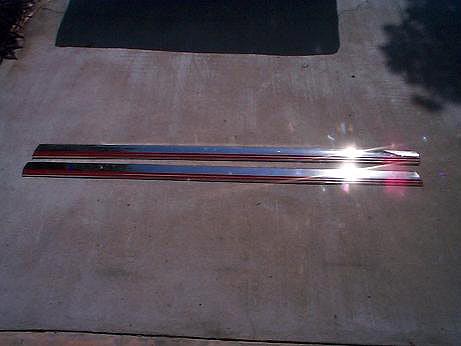 GS rocker panel covers, cleaned, machine polished and stripes repainted red.
---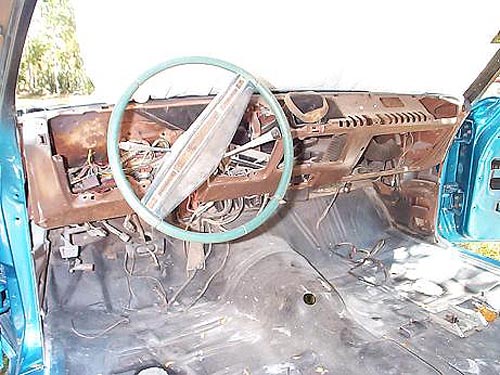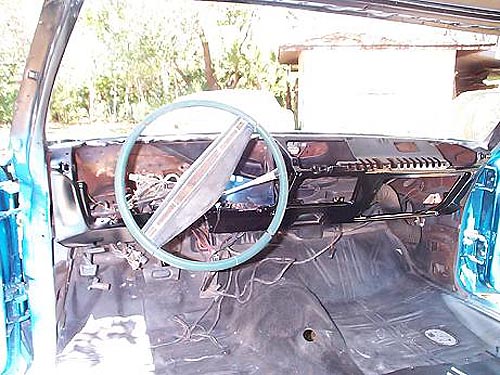 Dash hand sanded and painted semi-gloss black. Glove box door and ash tray removed, beadblasted and painted semi-gloss black. Windshield installed. Next, removal of steering column, old wiring harness and old firewall insulation pad.
---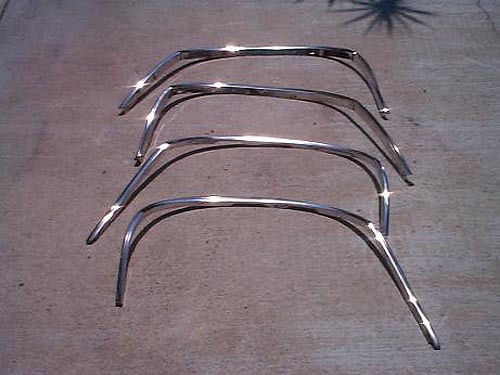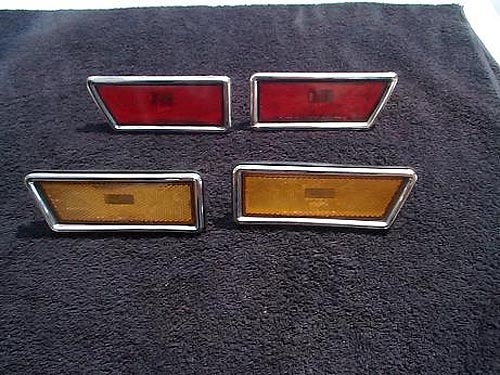 Wheel well trim machine polished and side marker lights lightly machine polished.
---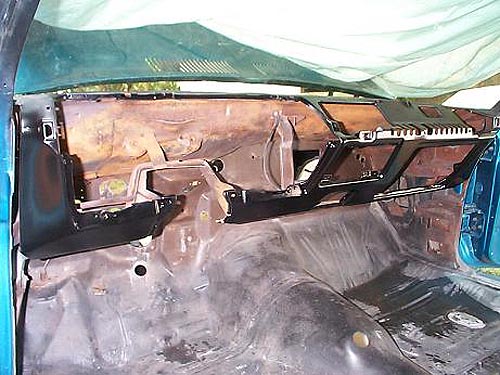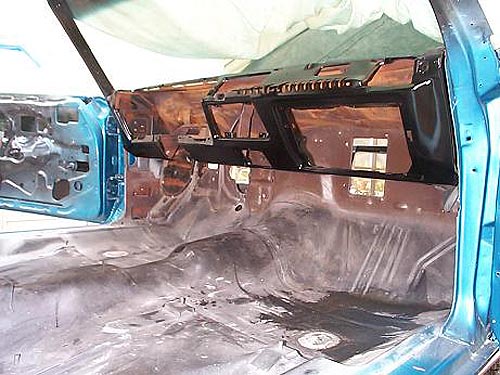 All passenger side firewall items removed, firewall cleaned and wire brushed. Ready for zinc primer and paint. Removed items such as e-brake and brake brkt, gas pedal set-up to be beadblasted and painted. Heater box will be detailed and new heater core installed.
---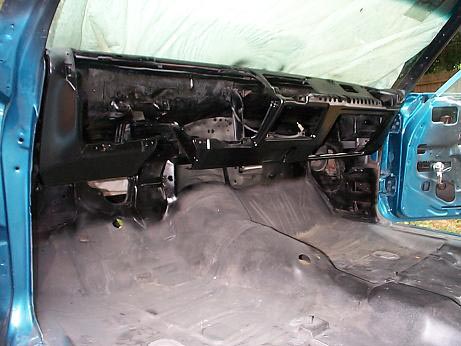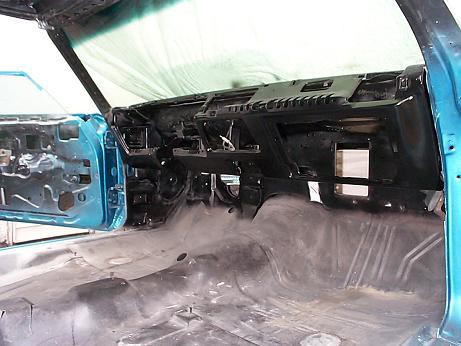 Firewall painted semi-gloss black. Now, ready to install firewall insulation, pad, pw/pdl wiring, heater box and all duct work.
---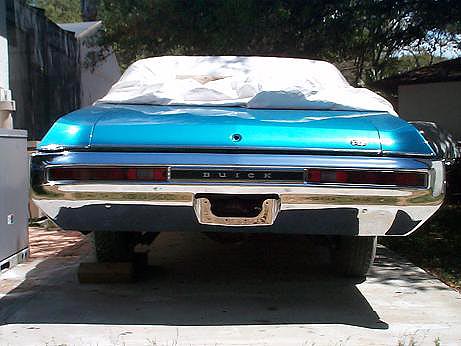 Rear bumper installed with new BUICK emblem, bumper fillers and taillight lenses.
---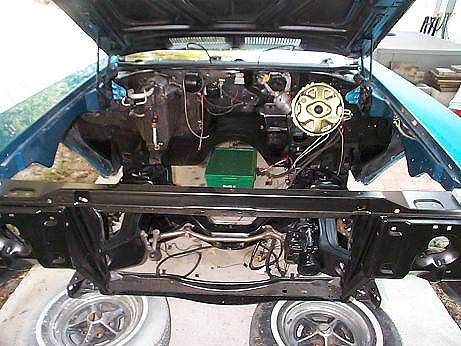 Engine compartment almost done. Missing fenderwells. New repro power booster installed along with new engine wiring harnes. All brake lines installed with calipers and rear brakes.
---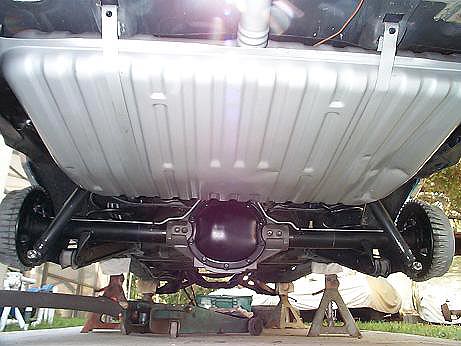 71 Skylark 8.5" rear installed which was completely rebuilt with all new bearings, seals, crush sleeve and original 3 series posi rebuilt with 3.23 gears. All new trailing arm bushings, brakes lines, gas shocks. Original gas tank cleaned, repainted and new anti-squeak mat installed.
---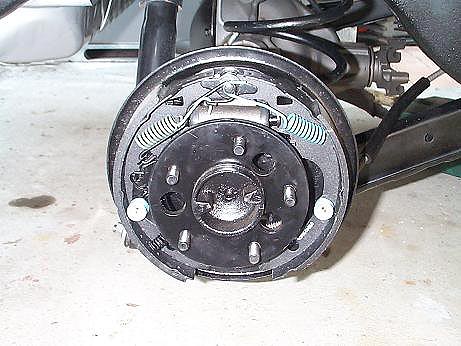 All new brake hardware and new shoes installed.
---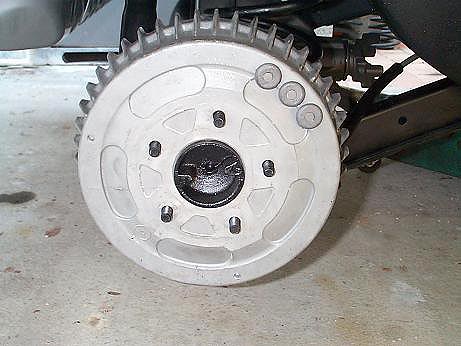 Rear aluminum drums from an 85 Regal that were bead blasted and clear coated.
---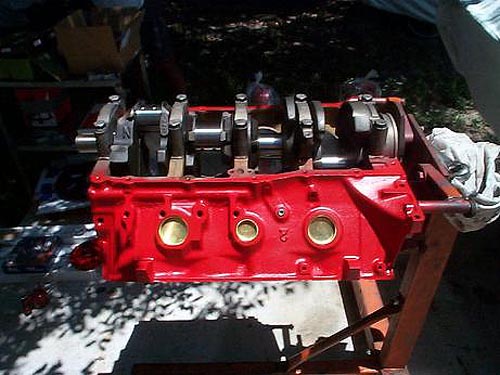 Block painted and ready for assembly to Stg1 specs.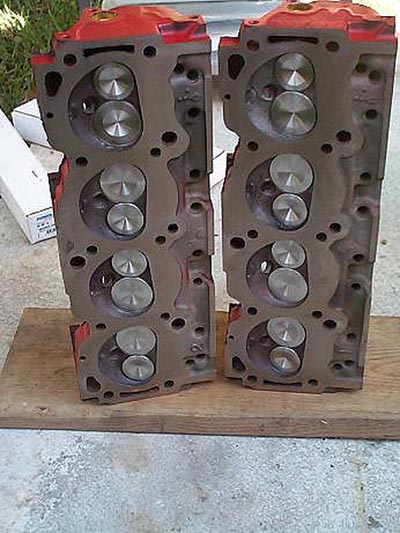 Stg1 heads ready to install.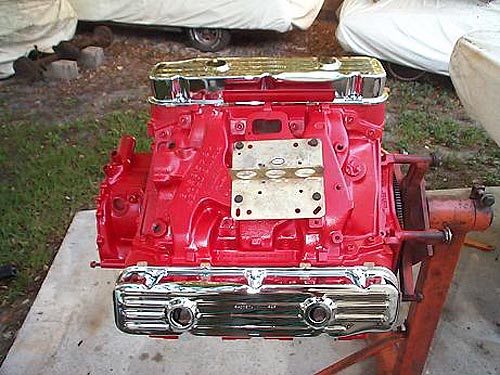 Block assembled except for exhaust manifolds and carb.
---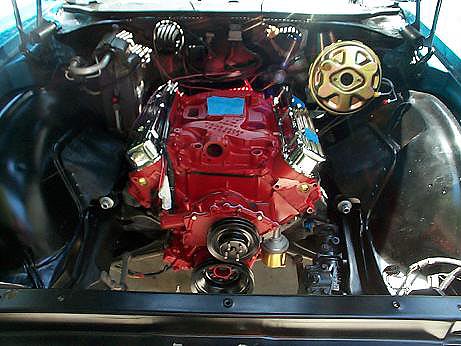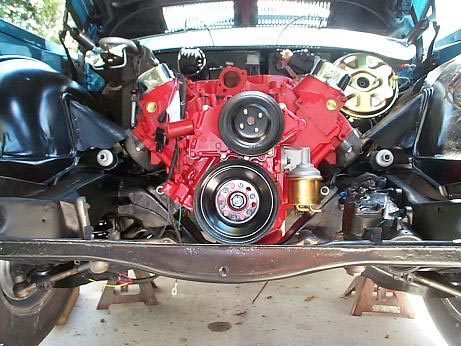 Engine and trans installed!
---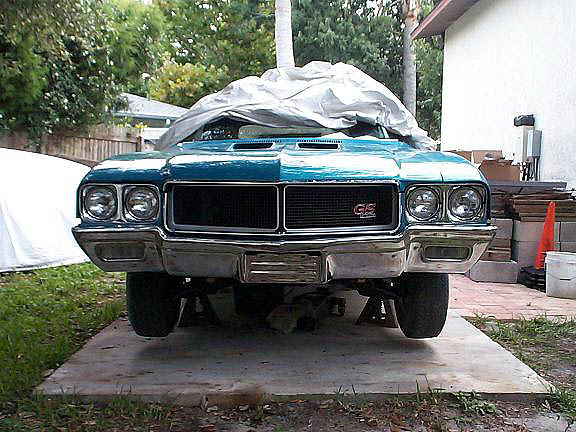 Exterior is done! Now to install the interior and fire the engine!
---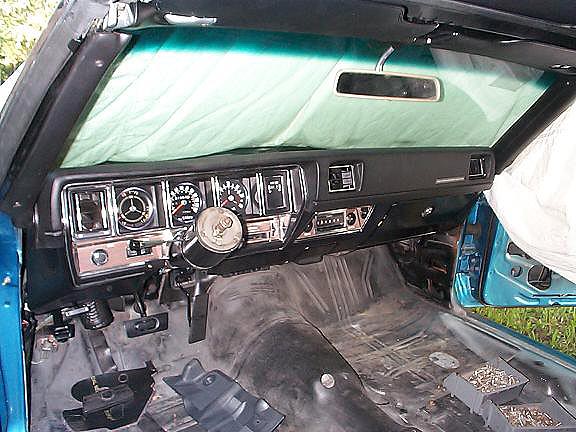 Restored instrument cluster installed, AM radio, new glove box and tilt column.
---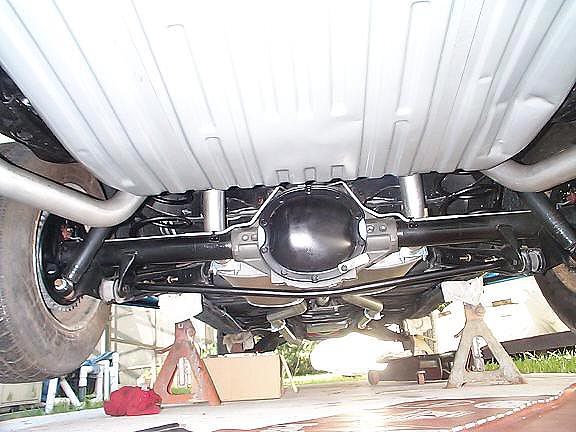 Rear posi tag installed along with new fluid and gasket.
---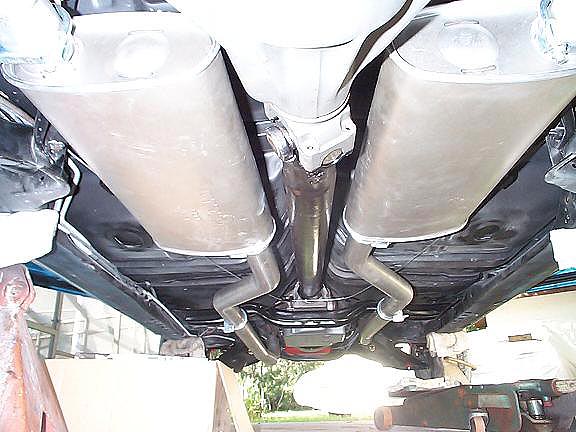 Nice underbody pic showing all new parts.
---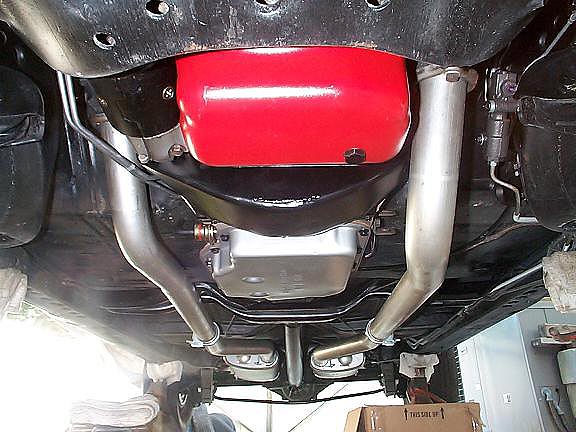 Another underbody pic shown from the front.
---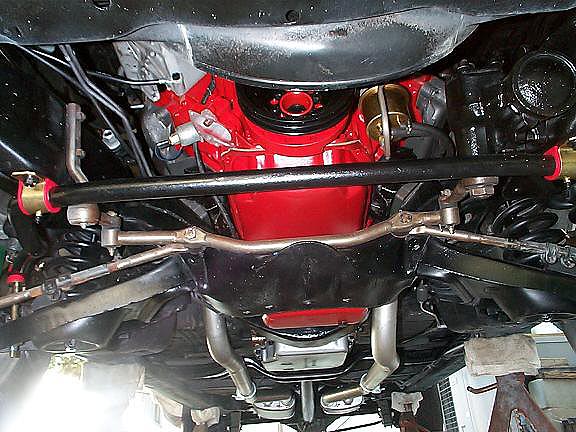 Underbody pic showing engine and front suspension.
---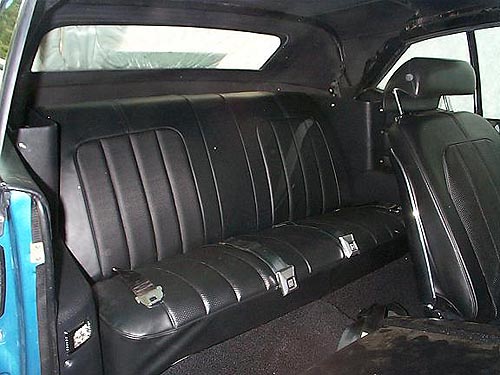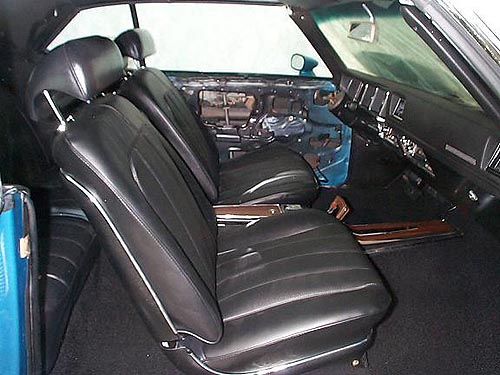 Interior almost completely installed. Only have to install door panels and steering wheel!
---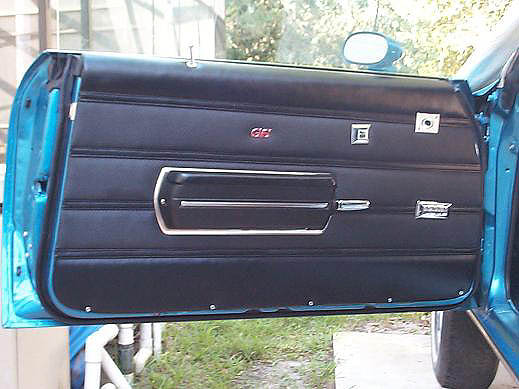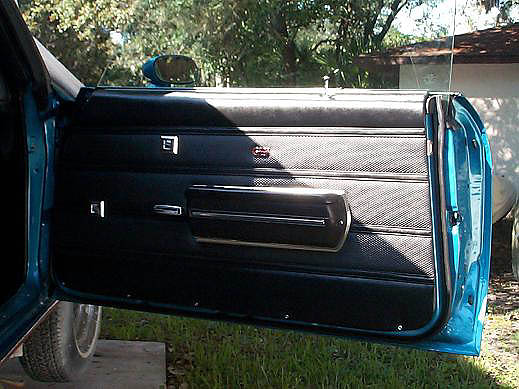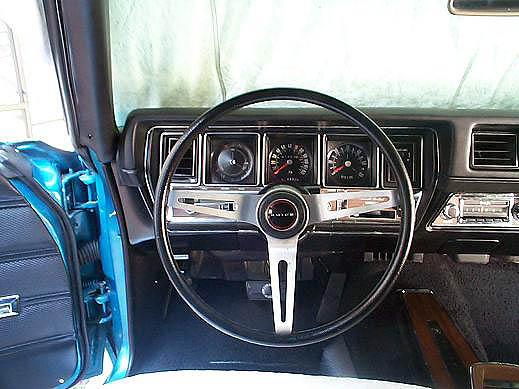 Interior complete!
---
Car Finished!